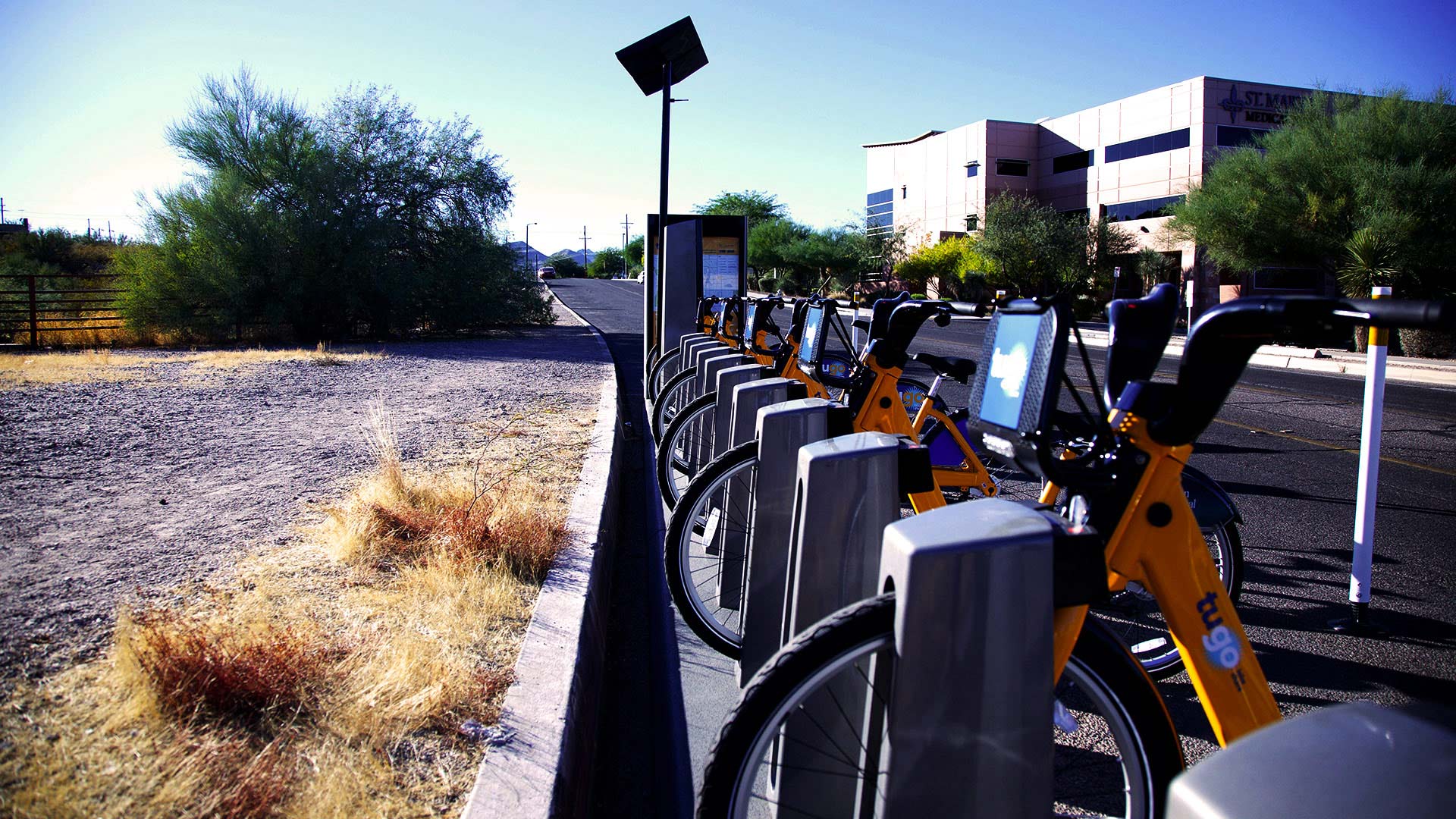 Bicycles for the Tugo city bike-share program near Tumamoc Hill on Tucson's west side, 2017.
Nick O'Gara/AZPM
Starting Tuesday, Tucson will have more places where you can rent a bike for a quick ride across town.

The city added the Tugo bike-sharing system to its list of transit options in late 2017. Over 300 bicycles are available to rent by the hour, at dozens of stations around town. Now thanks to a federal grant, the city is adding to the system, with new four new stations and room for 51 bikes.
The new docking stations will be at Presidio Park, Catalina Park, Reid Park, and the Lost Barrio shopping district, on South Park Avenue.
City officials say this will bring the bike share option to more Tucson neighborhoods. The type of bike share passes has also been expanded. Riders can now try out a bike with a four dollar single ride pass, or buy a fifteen dollar explorer pass for an extended trip.
Tugo users have taken 12-thousand trips on the bikes so far this year. The city estimates that saved 23-hundred pounds of CO-2 emissions. According to the EPA, that's about a third of what one car emits over the same eight