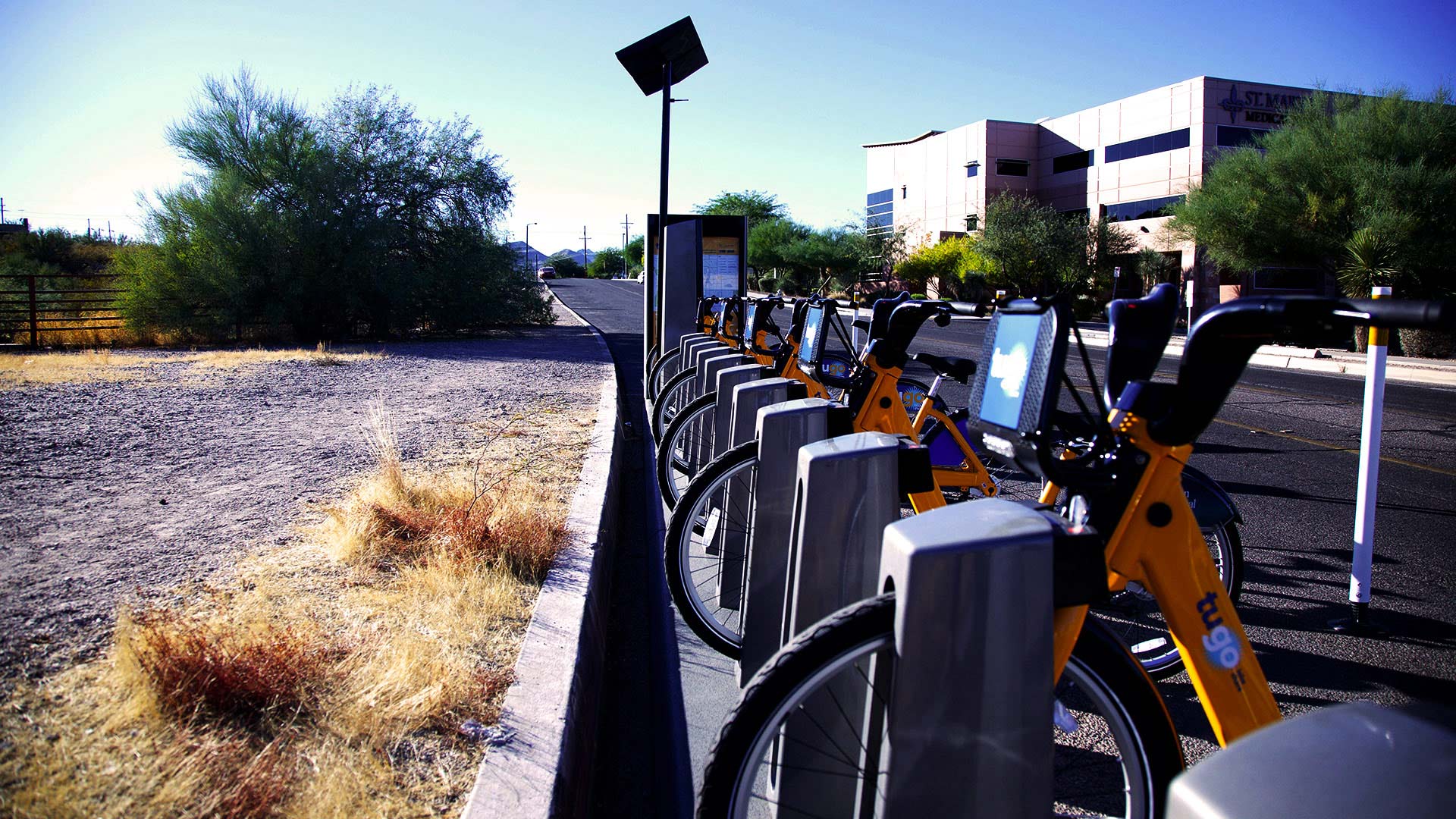 Bicycles for the Tugo city bike-share program near Tumamoc Hill on Tucson's west side, 2017.
Nick O'Gara/AZPM
Tucson's bike-share program is becoming more popular, and city officials are hoping to continue that trend by offering new, more flexible pass options.
Tugo lets people rent bikes from stations located across town. The bike-sharing program launched just about a year ago, and Tucson Bike and Pedestrian Coordinator Andy Bemis says the city is happy with current usage, which continues to increase.

"With just 330 bikes and 36 stations, we see an average of almost 100 trips a day," Bemis said.
But they want that number to keep growing. So, based on feedback from the public, the city is introducing two membership rates. One is a single trip fare of $4, from station to station, designed to help new users give Tugo a try. The other extends the average 30-minute limit on trips.
"A lot of people wanted a longer riding experience, so we've introduced the explorer pass, which is a $15 day pass, and that gives you a three-hour limit," Bemis said.
Daily, monthly and annual passes are available. About 20 percent of all memberships sold are low-income fares.
"If you qualify for reduced-rate transit pass or federal food assistance, then you automatically qualify for Tugo For All pass, which is $5 unlimited rides for a whole year," Bemis said.
The city is hoping more low-income users sign up as overall popularity of the bike share grows. Tucson is also launching a new partnership with the University of Arizona to offer discounted rate to students.