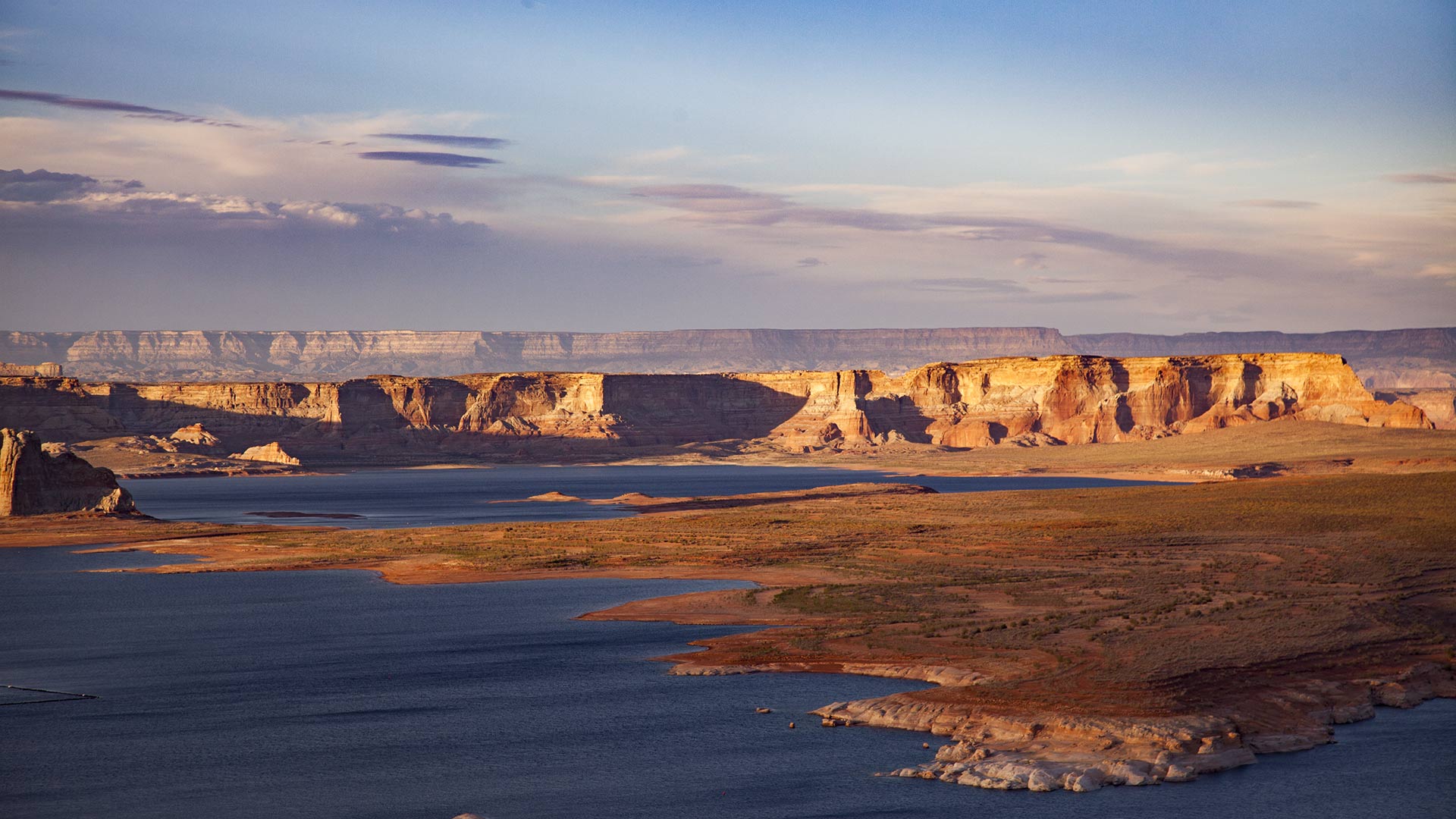 The late-afternoon sun on Lake Powell, April 2018.
Vanessa Barchfield/AZPM
Above-average snowpack in the upper Colorado River basin means good news — this year — for the reservoirs that supply Arizona's water.
Snowpack in the upper basin states — the headwaters of the Colorado River — is currently at 130 percent of average. All that snow means the water supply for lower basin states like Arizona is in better than expected shape for next year.
"In January we were projecting about a 70 percent chance of a shortage condition in the lower basin in calendar year 2020. We haven't updated that analysis yet, but right now that chance of a shortage condition has been reduced dramatically with this improvement in the hydrology," said Dan Bunk, deputy chief of the Boulder Canyon Operations Office with the Bureau of Reclamation.
Bunk said the amount of water going into Lake Powell is about twice what the agency was projecting at the start of the year.
"Now the inflow forecast is about 112 percent of average. Which means that right now we're projecting the lower basin could be in a normal condition again in 2020," Bunk said.
But one good water year won't change the impacts of nearly two decades of drought in the Colorado River basin. Reservoirs are at historic lows, which is why water managers say efforts like the recently finished drought contingency plan, which President Trump signed on Tuesday, remain vital to planning for a future with less water.