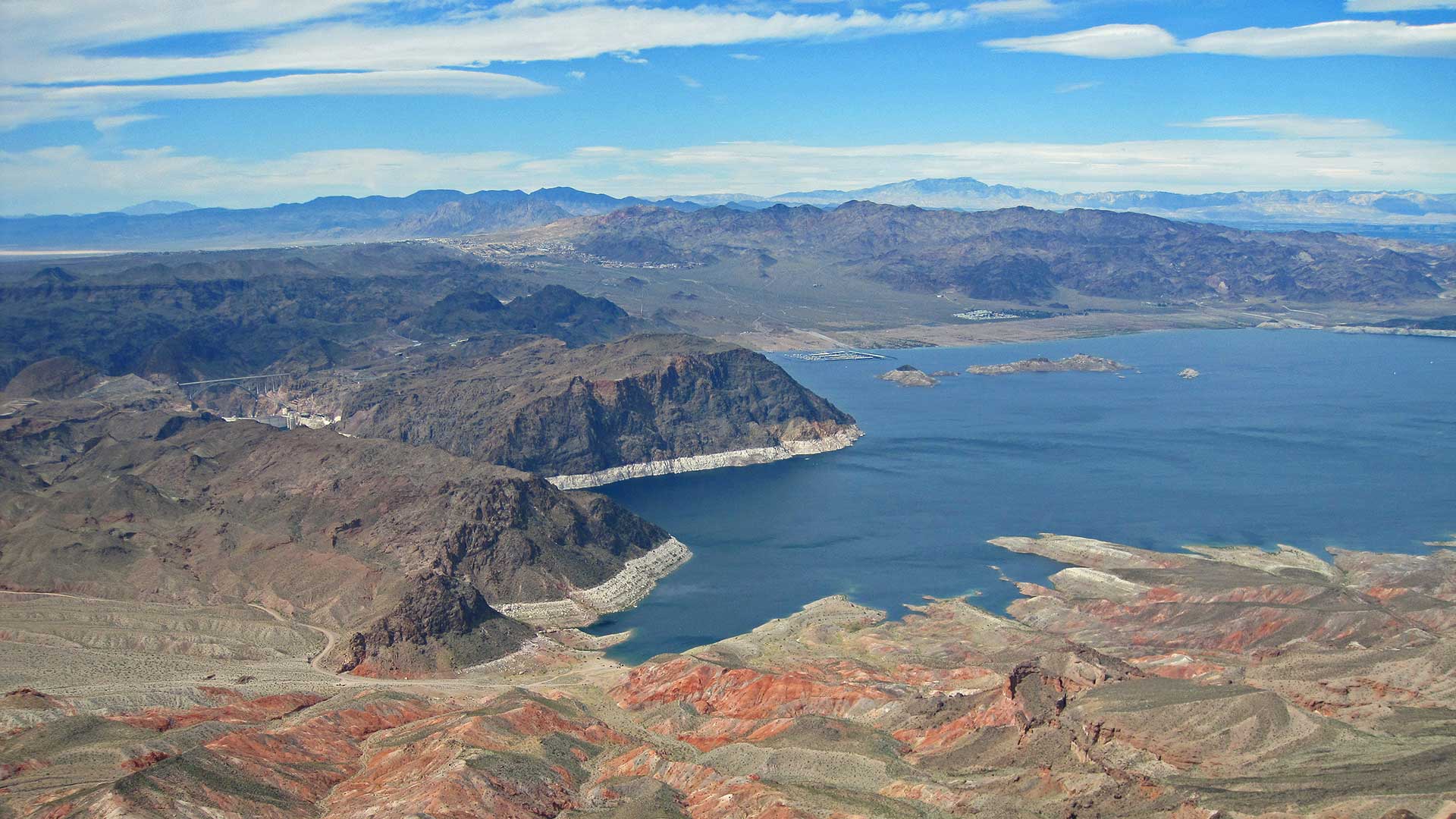 Looking out on Boulder Basin, Lake Mead.
National Parks Service
President Trump on Tuesday tweeted he'd signed a drought contingency plan, impacting 40 million Colorado River water users in the West, a milestone following years of negotiations between the states and stakeholders in the river's water.
The drought contingency plan is supposed to help reduce water usage now and better deal with a shortage if it is declared.
The bipartisan bill passed the U.S. House and Senate earlier this month with no opposition. The president's tweet congratulated Republican U.S. Sen. Martha McSally for her efforts getting the bill through the Senate. Trump made no mention of Democratic U.S. Rep. Raúl Grijalva, who sponsored the bill in the House.
Just signed a critical bill to formalize drought contingency plans for the Colorado River. Thanks to @SenMcSallyAZ for getting it done. Big deal for Arizona!

— Donald J. Trump (@realDonaldTrump) April 16, 2019
A huge win for Arizona passed out of Congress last week. Proud to lead my colleagues in this bipartisan effort to authorize the Drought Contingency Plan. https://t.co/1IRHg6gXsB

— Martha McSally (@SenMcSallyAZ) April 14, 2019
Thanks to the seven Colorado River basin states, tribes, conservationists and stakeholders, the House just passed my bill implementing the #ColoradoRiver Drought Contingency Plan. A huge step for 40 mil Americans who rely on the Colorado every day. pic.twitter.com/yM1PvvoCC2

— Raul M. Grijalva (@RepRaulGrijalva) April 8, 2019
The Colorado River drought contingency plan aims to keep two key reservoirs from falling so low they cannot deliver water or produce hydropower. It was negotiated among the seven states that draw water from the river.
Mexico also agreed to store water in Lake Mead on the Arizona-Nevada border if the U.S. legislation was approved by April 22.
Arizona has the lowest-priority access to Colorado River water and will be hit hardest. The state negotiated a separate agreement to provide other water sources and new groundwater infrastructure for farmers between Phoenix and Tucson.
---
The Associated Press contributed to this report.