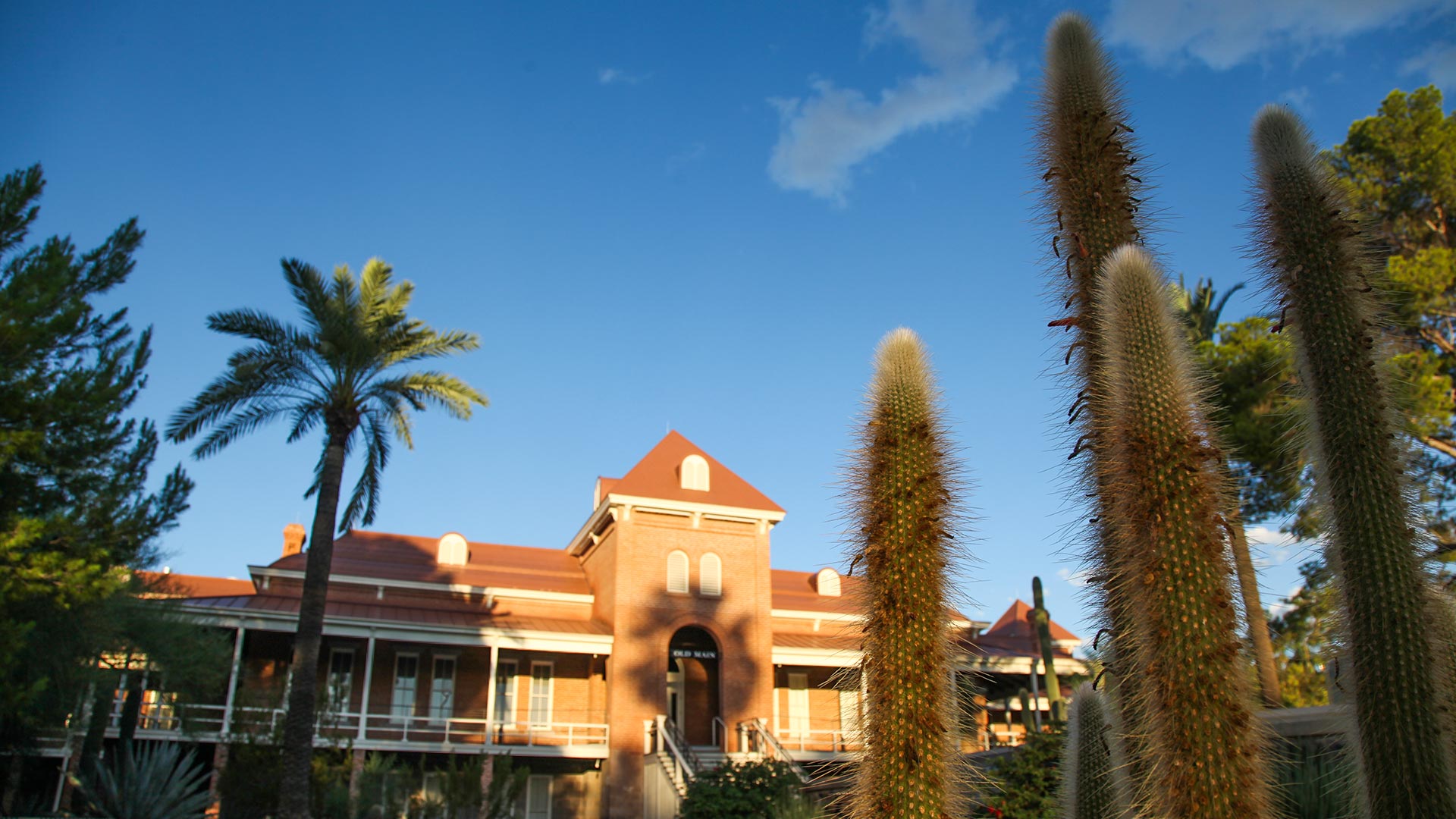 The west side of Old Main on the University of Arizona campus.
Nick O'Gara/AZPM
The University of Arizona has been designated a Hispanic-Serving Institution, making it the 13th college or university in the state to earn the recognition.
The status, which is given by the U.S. Department of Education, recognizes institutions where Hispanic students make up least 25 percent of the student body. Other factors, including the institution's history of providing educational services for Hispanic and low-income students, are also considered.
The HSI designation was first authorized in the mid-1990s as a way to offer increased education opportunities and funding for Hispanic students, according to the Hispanic Association of Colleges and Universities. Marla Franco, the director of student affairs assessment and research at the UA, said that while she began the application process in 2015, the HSI status had been on the university's radar for years.
"The university has always been mindful of where they were at relative to meeting the criteria," she said. "It has always had a keen eye on being able to strengthen [Hispanic] enrollment numbers."
Franco received notification of UA's HSI designation in early April. The status will make the university eligible for many new funding opportunities, she said. Several federal agencies, including the National Science Foundation and the U.S. Department of Education, have earmarked funds for Hispanic-Serving Institutions.
"Some of the ways you can spend that money includes supporting things like student scholarships, and undergraduate- and graduate-research opportunities," Franco said. "Really, just trying to ensure that students have every opportunity for success here."
The next step in the process is engaging with prospective Hispanic students in the community. Franco said that the university hopes to implement outreach programs at local schools in order to let them know about the scholarship funds and other opportunities that the new designation will bring.
"It requires us to think intentionally about the students we want to be here at the institution," she said. "We want to be very mindful of how those opportunities translate to those students."
Emily Ellis is an AZPM intern and student in the University of Arizona School of Journalism.