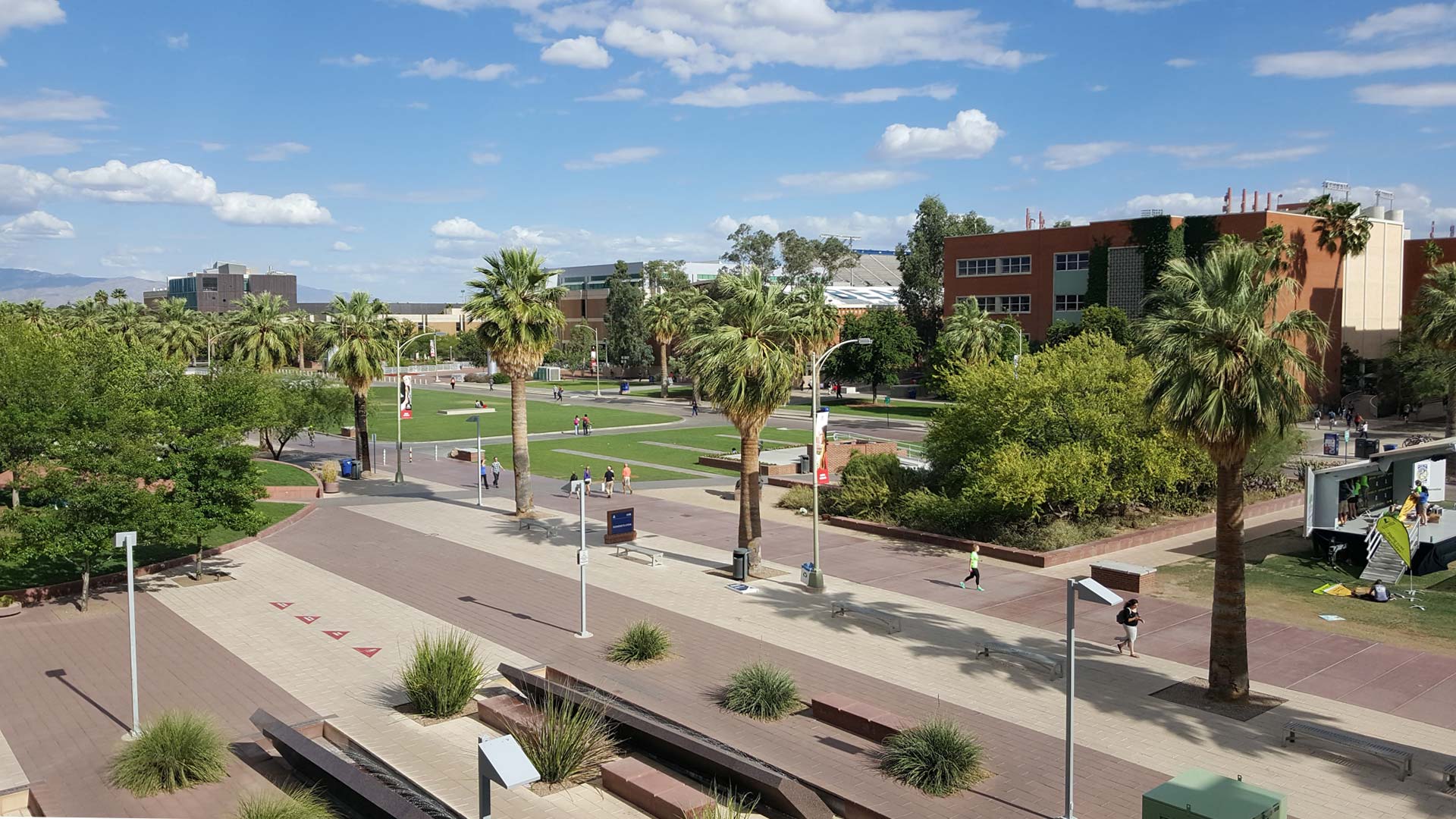 Looking across the mall from the Student Union on the campus of the University of Arizona.
AZPM Staff
Current students at Arizona's three public universities would see no tuition increase under proposals released Friday by presidents of the three schools.
But incoming freshman who are Arizona residents would see higher tuition at two of the three — a 2 percent increase at the University of Arizona and 3.5 percent higher tuition at Northern Arizona University. Resident tuition at Arizona State would be unchanged.
The Arizona Board of Regents will discuss the tuition proposals at a public hearing from 5-7 p.m. on Tuesday, March 27. The hearing will be live streamed.
The Regents will host a workshop with the three university presidents at ASU on March 29. The board is expected vote on the new tuition proposals at its meeting Thursday, April 5, in Tucson.