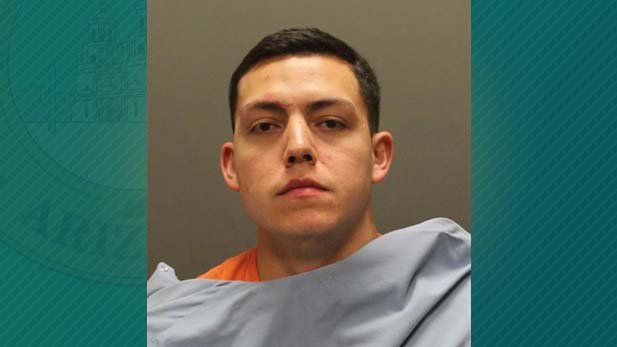 Martin Lopez

Courtesy Pima County Sheriff
A Pima County Corrections officer faces charges that he smuggled narcotics into the county jail.
Martin Lopez, 27, was arrested Wednesday night on charges of Transportation of Narcotics and Promoting Prison Contraband. Lopez has worked as a corrections officer for 11 months and was still on probationary status.
It took five days, until Monday afternoon, for the department to inform the public of the arrest. Sheriff's spokesman Deputy James Allerton declined to detail what drugs Lopez allegedly smuggled, or whether a wider ring is suspected, but he did say this kind of arrest is the exception in Pima County.
"We're very proud of our corrections officers. We have, as I said, approximately 420 others that do a good job and work hard everyday, and this is not something that is normal or usual at our jail," Allerton said.
Allerton said three other corrections officers were recently fired. They were all on probation and their discipline was unrelated to this case. Lopez was arrested after a week-long investigation based on a tip to the Sheriff's Office of Professional Standards.