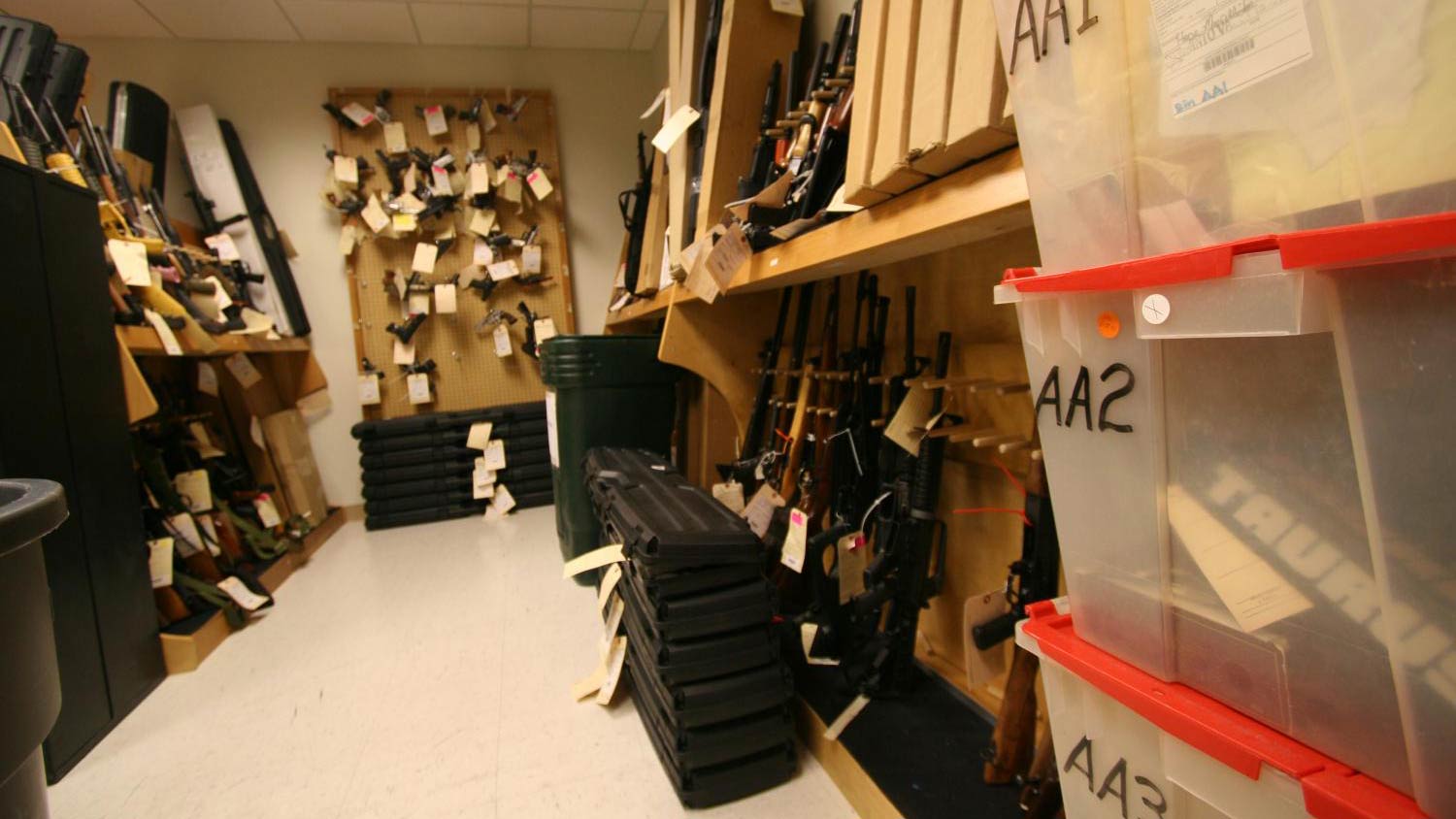 The Bureau of Alcohol, Tobacco and Firearms and Explosives (ATF) vault of seized weapons in Phoenix, Arizona.

Michel Marizco, Fronteras Desk
A Mexican man was sentenced Tuesday for trying to smuggle weapons from Arizona into Mexico.
It started with Homeland Security Investigations agents watching a sporting goods store in Nogales, Arizona, where members of a Sinaloa gang were trying to smuggle 34,000 rounds of ammunition, magazines and a bulletproof vest into Mexico.
Then Luis Enrique Beltran tried negotiating the purchase of assault rifles, grenade launchers and 40-millimeter hand grenades. But the people he negotiated with were undercover Bureau of Alcohol, Tobacco, Firearms and Explosives agents. Mexico extradited Beltran to the U.S. and he pleaded guilty last spring.
U.S. prosecutor Elizabeth Strange asked the judge for the maximum sentence.
She wrote:
"Also staggering is the devastation that has likely already been caused, and will continue to be caused, by the defendant's smuggling activity in the related matter. For several years the defendant had been smuggling tens of thousands of rounds of ammunition and high capacity firearm magazines into Mexico.
"Again, he was the leader of this criminal activity, directing the actions of multiple co-conspirators. These weapons are presumably in the hands of members of the cartel with which the defendant is associated, where the potential for harm from the weapons is limitless."