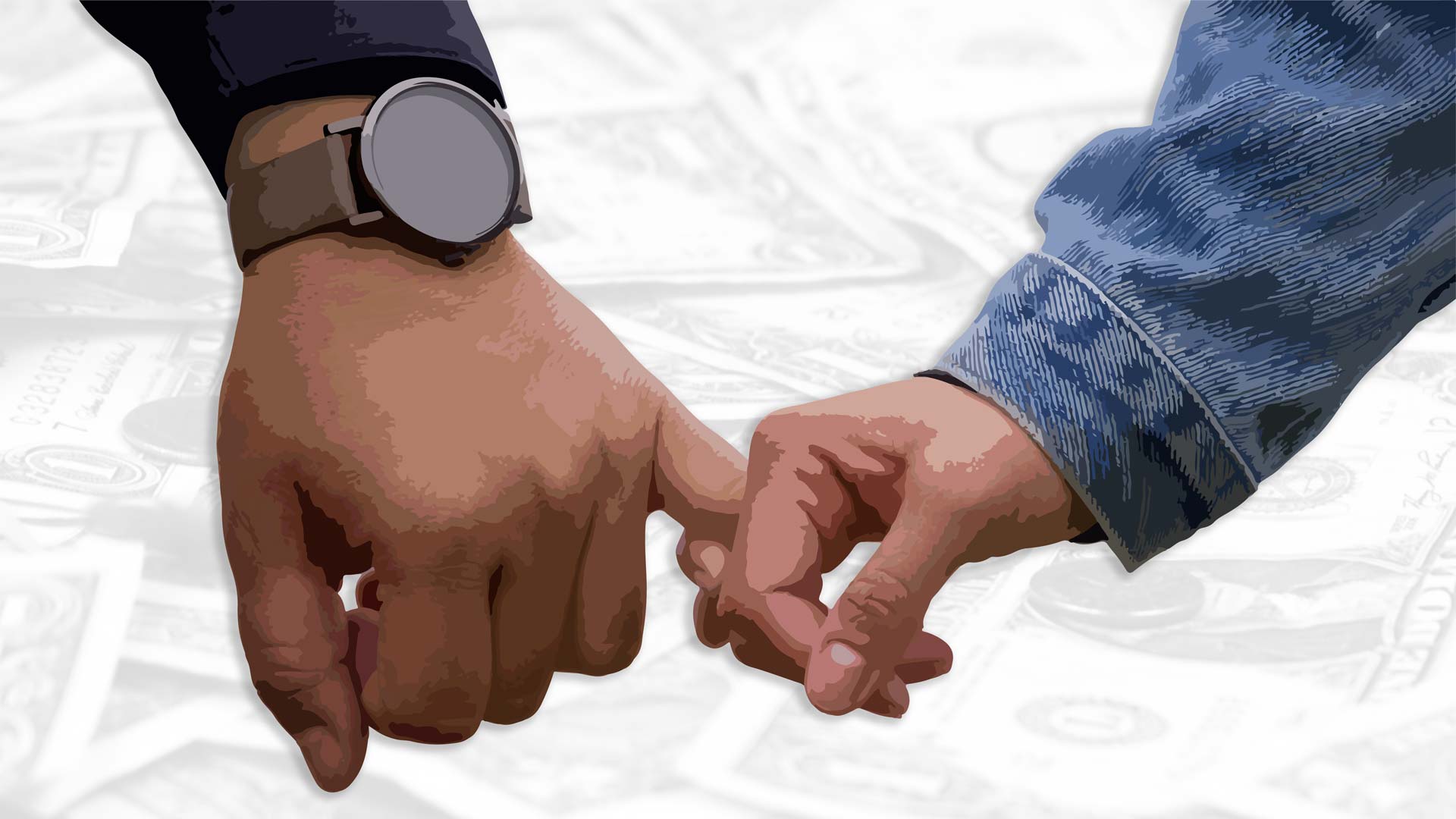 How heterosexual couples manage their finances can impact the quality of their relationship, a UA study says.
A study out of the University of Arizona finds that married couples who manage their finances together are more likely to report that they're in a happy, stable relationship.
Ashley LeBaron, a doctoral student in the Norton School and Consumer Sciences, examined how heterosexual couples make financial decisions and how those decisions affect the quality and stability of their relationship.
"Couples who manage their money together, have joint bank accounts and have low financial conflict, those partners are more likely to feel empowered in the relationship. They're more likely to feel like they have a say, an influence, in their relationship and that empowerment piece is actually what's influencing the relationship outcomes," she says.
In other words, having an equal say and feeling heard regarding household finances is connected to having positive feelings about the marriage overall and a desire to maintain the relationship in the long term.
Prior research has shown that financial management by one spouse, whether by the husband or the wife, disadvantages the wife.
When finances are controlled by the husband, he has an outsized amount of financial power and ends up with more personal spending money. On the other hand, wife-led financial management encourages greater financial sacrifice (e.g., cuts in spending on food and clothes) and less personal spending money for the wife.
While the study may show that an egalitarian household is a happier household, there was one finding that reflected a throwback to traditional gender roles: The more money the man makes, the happier and more stable both people feel.