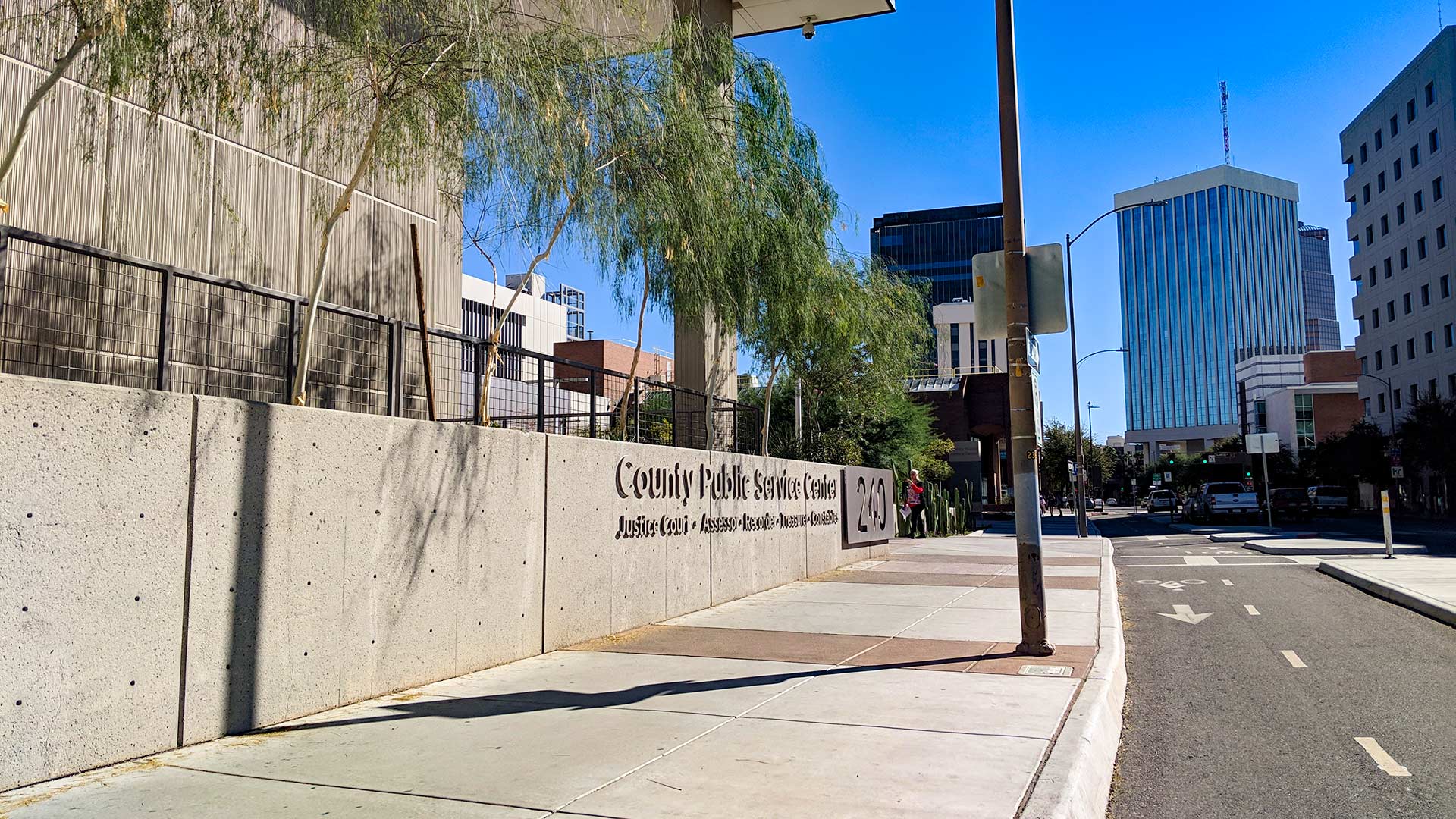 The Pima County Public Service Center, which houses the recorder's office, on Election Day, 2018.
AZPM
UPDATE: A settlement has been reached in the lawsuit over ballots.
---
As county workers across the state continue to process hundreds of thousands of unopened ballots, Republican party officials have sued to stop several counties, including Pima and Maricopa, from calling voters to verify that the ballot they mailed or dropped off on election day is actually theirs.

Pima County Recorder F. Ann Rodriguez says the signature on some ballot envelopes doesn't match the signature on file, especially for voters who used their finger to sign an electronic pad at the DMV.
"Sometimes the signatures do not match, they don't look anywhere near it. So that's why we call to attest and verify that that is in fact the voter," Rodriguez said.
But Republican officials say county recorders only have the authority to do that up through election day, not after. If a judge agrees, that would mean recorders have to stop checking signatures of people whose ballots remain unopened after election day.
Hanging in the balance is the outcome of the US Senate race, where Republican Martha McSally and Democrat Kyrsten Sinema are separated by a margin that is far smaller than the number of unopened ballots.