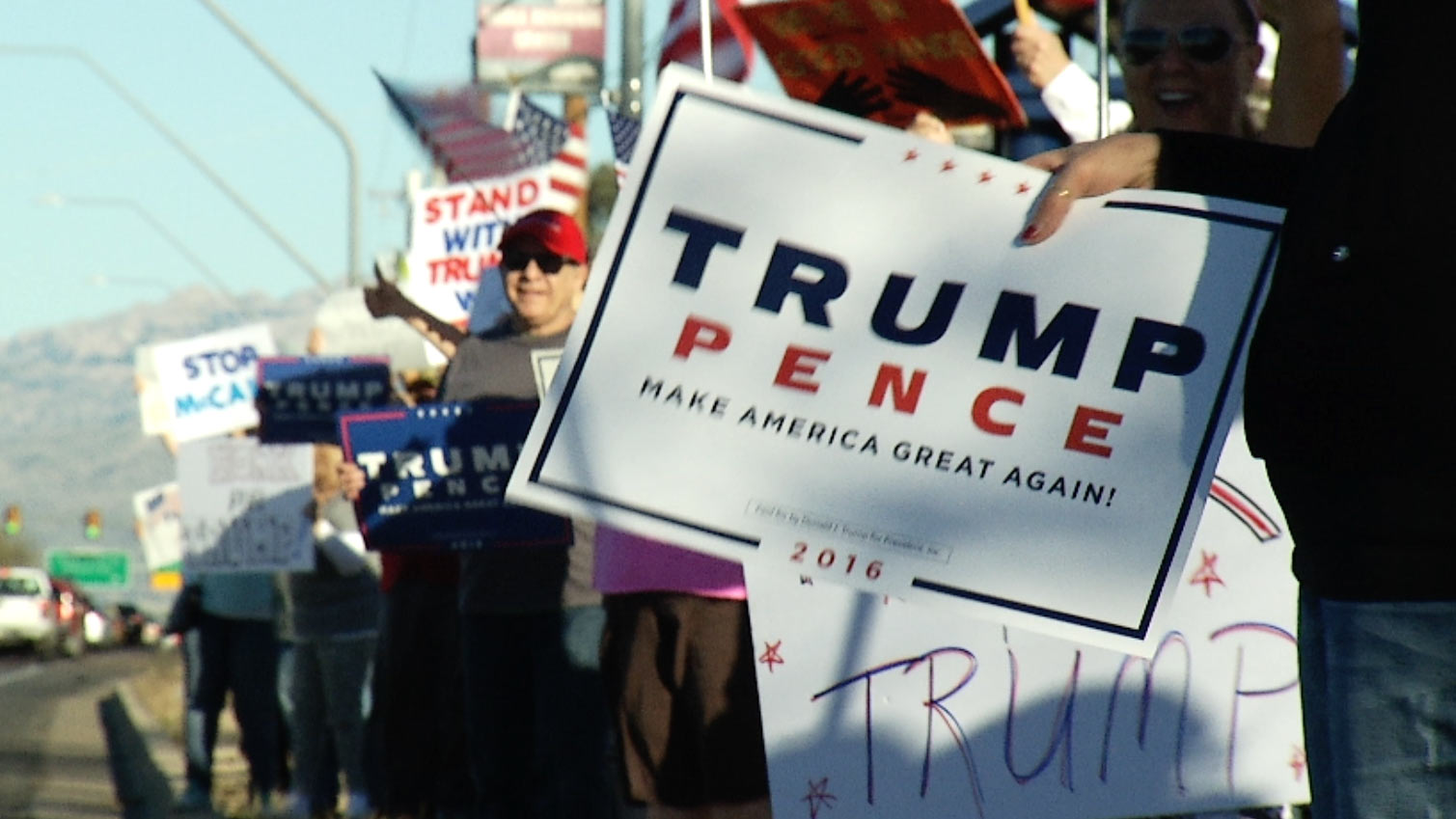 Supporters of President Trump rally along Tucson's Tanque Verde Road, Feb. 22, 2017.
Steve Riggs, AZPM
President Donald Trump was in Mesa on Friday to campaign with Rep. Martha McSally, who is running for U.S. Senate.
Trump is a polarizing figure but high profile campaign stops can help candidates by increasing their exposure.
"The benefit is getting people enthusiastic about various candidates. We know particular emotions tend to mobilize people. One way you can mobilize is through that enthusiasm that will get your base to pay more attention to the messages coming through," said Kate Kenski, a professor at the University of Arizona Department of Communications.
Kenski said high-profile supporters can also mobilize voters by making them angry at the other side.
Sen. Bernie Sanders will campaign for Democrats, including gubernatorial candidate David Garcia, Tuesday in Tucson and Phoenix.
Election Day is Nov. 6.