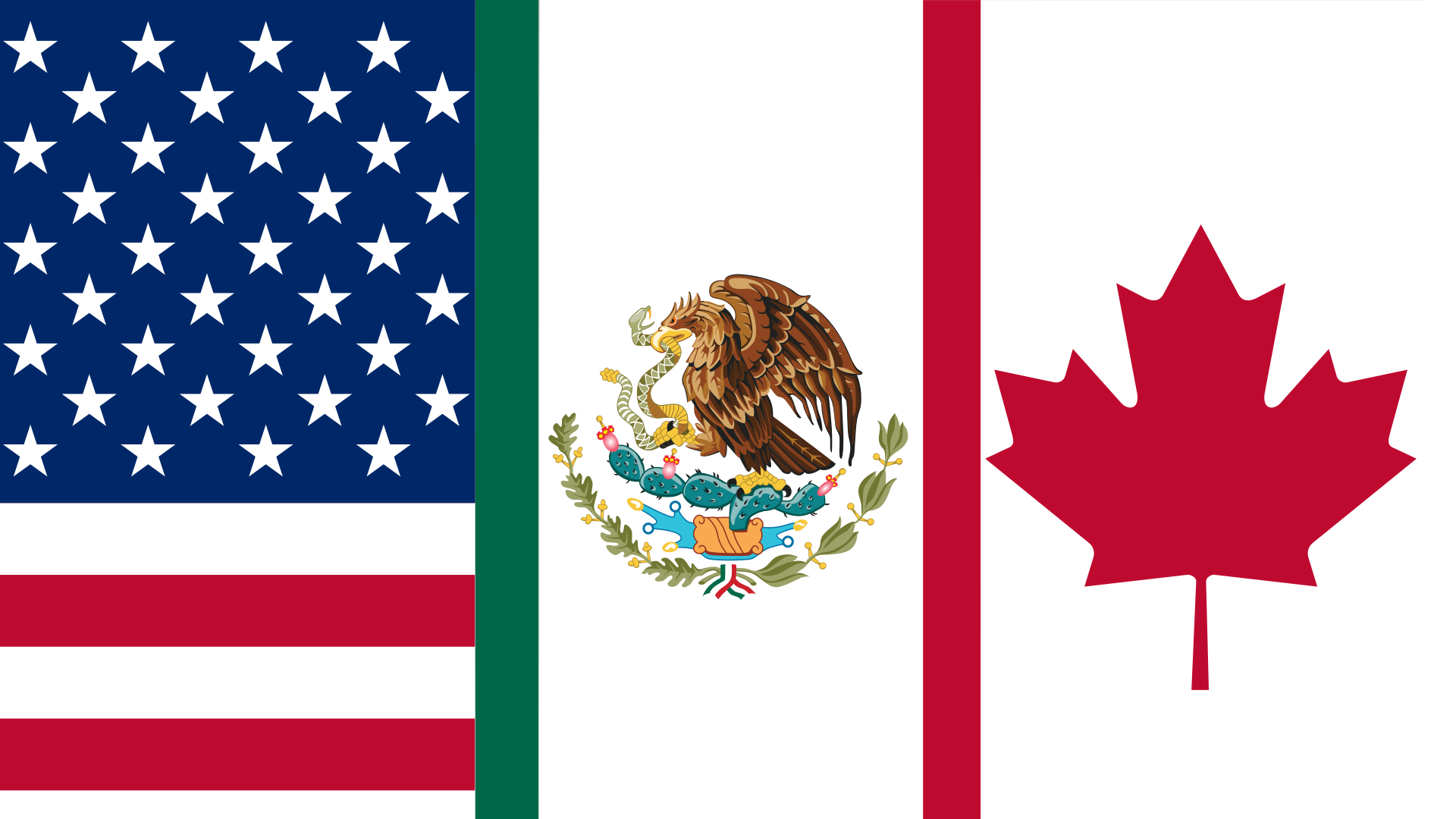 Flag of the North American Free Trade Agreement (PHOTO: Keepscases)
Tomorrow begins round six of negotiations between Canada, the U.S. and Mexico over the North American Free Trade Agreement. Those talks are expected to be the most contentious so far.

U.S. Secretary of the Treasury Steve Mnuchin relayed President Trump's take on the negotiations last week.
"We expect that it will be renegotiated ... or we'll pull out."
Individual Canadian businesses have more offices in Arizona than any other country, with more than 200. Arizona elected officials worry that if NAFTA is scrapped, many Canadian companies may move from Arizona and strike deals directly with Mexico, bypassing U.S. manufacturing entirely.
Glenn Williamson is the Canadian consul general for Arizona. He said politics are getting in the way of business.
"But I have found where there are two business people, two companies, even two business people and two countries that want to do something together, they will find a way to do it."
Williamson added that Canadian companies are now grounded in Arizona, and no matter what, those companies are likely to stay in Arizona.

"This train has already left the station. There is enough going on the three countries. There is far, far too much money at stake."
The next negotiating session is scheduled to be in Canada from Jan. 23-27.