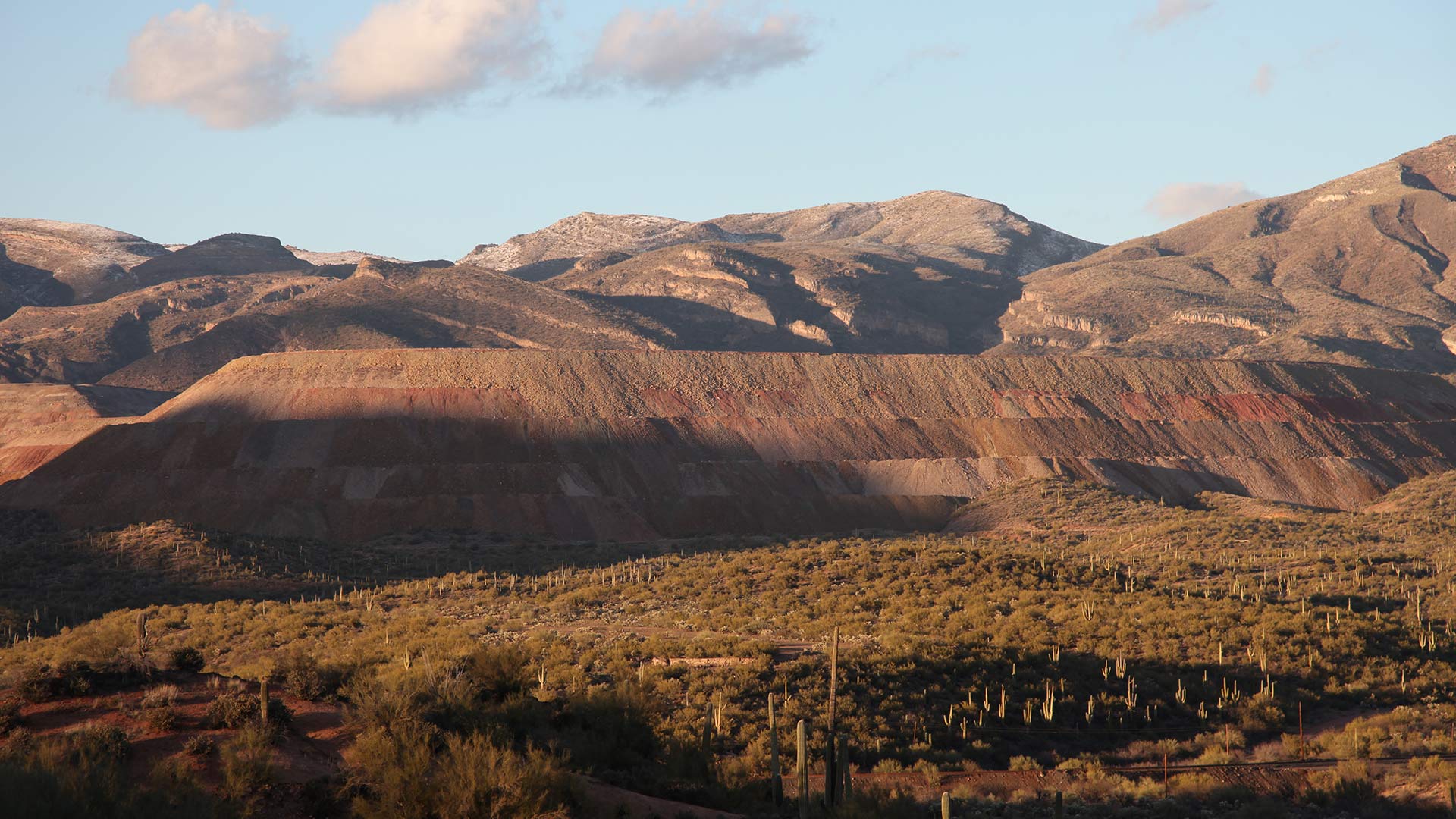 Tailings piles at the Ray Mine Complex north of Tucson.
AZPM Staff
Mining engineering faculty at the University of Arizona have developed a high-tech system to help prevent accidents in mines, at construction sites and during natural and human-caused disasters.
Moe Momayez said accidents and injuries in the mining and construction industries cost billions of dollars a year. He and his colleagues used off-the-shelf components to create a way to help keep workers safe.
He uses a 19th-century idiom to describe the 21st century technology.
"It is the canary in the mine with a lot of bells and whistles."
Momayez said workers can wear sensors, slightly larger than a quarter, that can monitor vital signs like blood pressure and heart rate and warn of impending health dangers. The sensors can be affixed at a job site to warn workers of approaching vehicles, high-voltage hazards or even the potential for falling rocks in an underground mine.
The system also can become a communication channel for workers and first responders.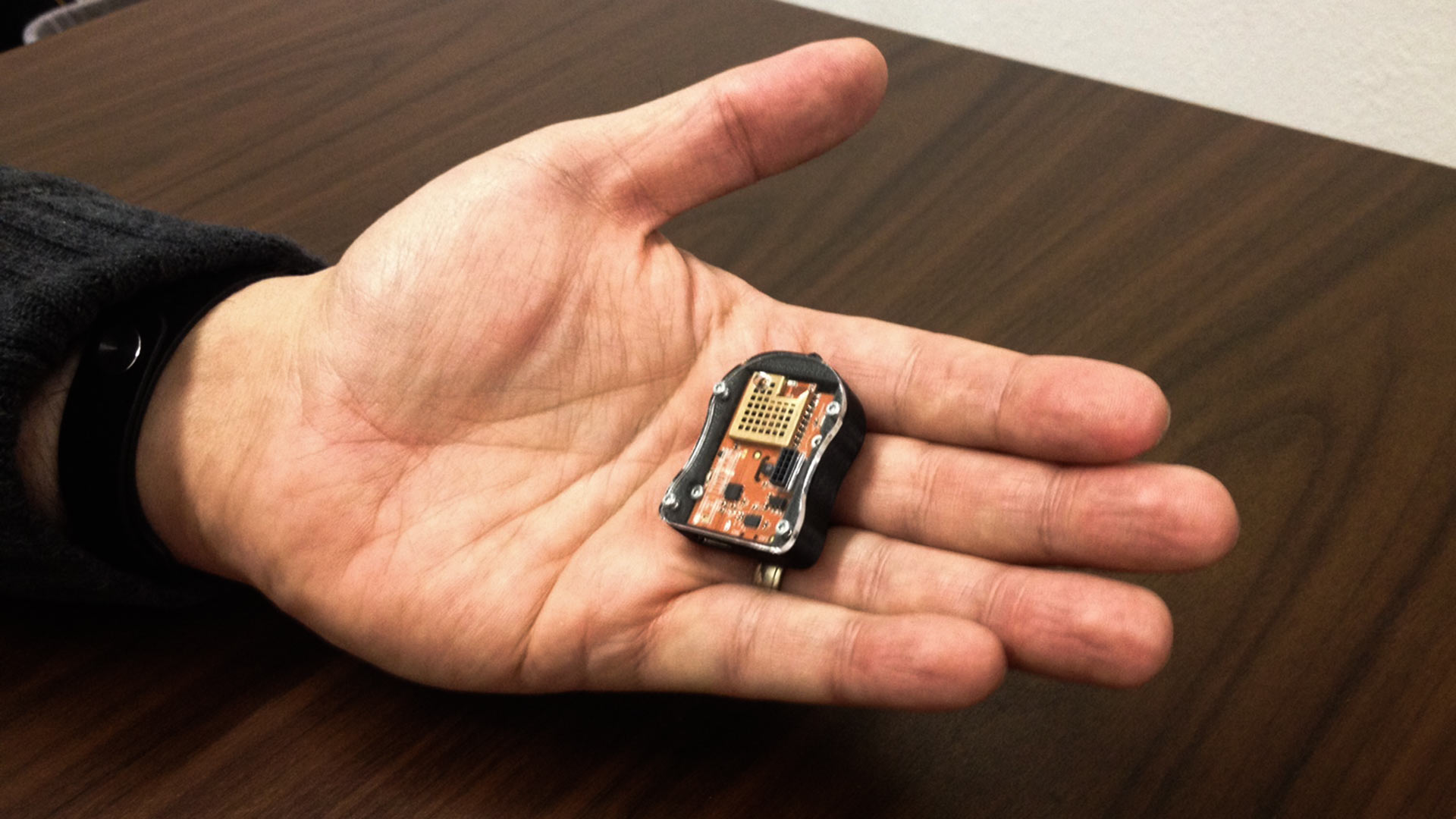 University of Arizona mining engineering professor Moe Momayez holds a sensor developed to warn miners and other workers of hazardous conditions.
Sara Hammond, AZPM
"In the case of a disaster when all communications go down, with this device, if you are trapped inside a mine, you can make a call from your walkie-talkie to 911," he said.
Momayez and his partners also founded a small company, GUIA, or "guide" in Spanish, to continue to improve and market the warning system.