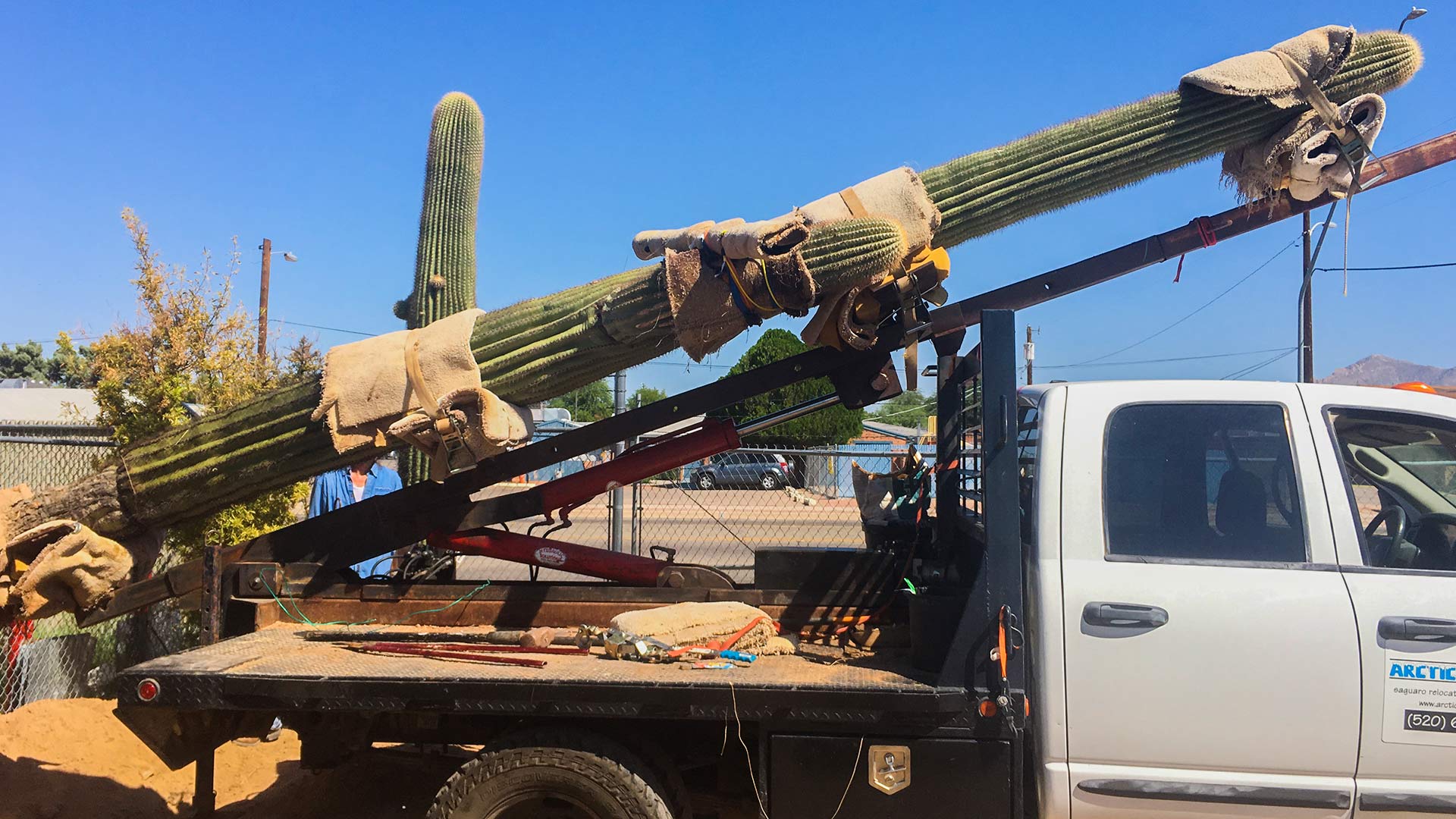 Southern Arizona business officials are sending this Saguaro cactus to Amazon as the beginning of the area's bid to convince the company to locate its second headquarters in the region, Sept. 13, 2017.
Christopher Conover, AZPM
A 21-foot saguaro cactus is on its way to Amazon headquarters near Seattle. Local officials hope it will draw attention to a proposal to locate the retail giant's new headquarters in Southern Arizona.
"We want to break through the clutter and be noticed by Amazon. That's number one," said Joe Snell, president of Sun Corridor, Southern Arizona's economic development group.
"We want to send a very clear message to Amazon that we want to earn their business," he said.
The full package to convince Amazon to build its second headquarters is not due in Seattle until the middle of October.
The company request for proposals said Amazon is looking for a place with more than 1 million residents. Amazon also said it needs financial incentives, good air service and more than 8 million square feet for the facility,
Sun Corridor officials said when it comes to the air service, they are sure that will not be a problem.
"If you drop 50,000 new employees, and of course you multiply that by the families and the supporting business you get with it, we will have enough critical mass to support those flights. I have no doubt in my mind," said Dave Hutchins, chairman of Sun Corridor and CEO of Tucson Electric Power.
Local officials called the possibility of Amazon building its second headquarters here "community altering."

They believe, based on their experience luring Caterpillar to Tucson and being in the running for a Tesla facility, they can reel in Amazon.