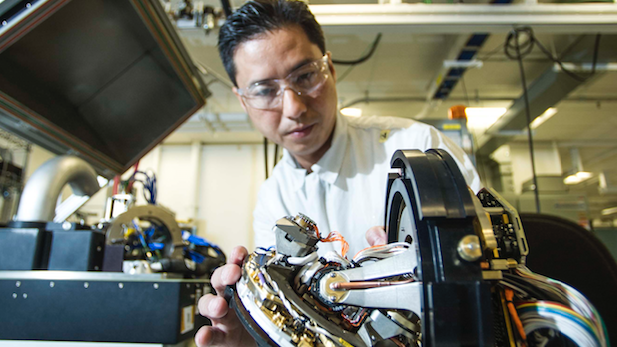 An unidentified Raytheon employee works on a weapons component at the Tucson plant.

Raytheon Missile Systems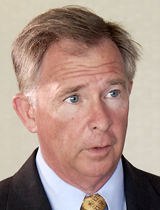 John Patterson, spokesman, Raytheon Missile Systems.

AZPM
Tucson's largest private employer has begun adding to its payroll, as it announced last month.
Raytheon Missile Systems plans to grow to 12,000 Tucson employees in the next five years, an increase of 2,000 jobs.
The expansion means constructing new buildings on a campus that recently grew as a result of Pima County relocating a road that borders the plant's south side. A pair of new neighbors - rocket builder Vector Space Systems and space-balloon company World View - have moved in near Raytheon's main facility.
The company also could stand to benefit from policies announced by the incoming president. President-elect Donald Trump stated in his 100-day plan that he would like to end the military budget cuts that came with sequestration.
Company Communications Director John Patterson spoke about the changes that have come to the company recently and others that lay ahead in the coming years.