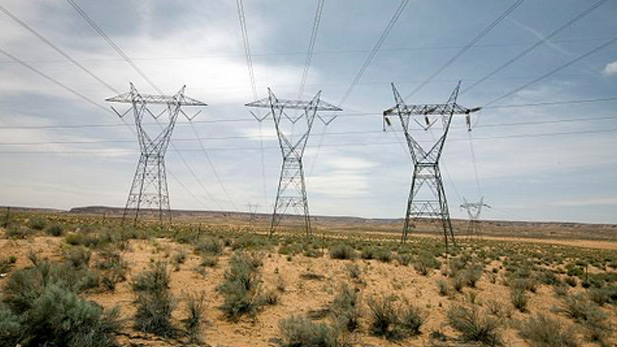 Electricity companies in Arizona and in Mexico are planning a project to run power back and forth across the border.
The proposed project will create a 300-megawatt connection linking the power grid in Nogales, Mexico to its U.S. counterpart in Southern Arizona. That's enough to power about 150,000 homes. Estimates to build the connecting infrastructure run as high as $80 million.
On the U.S. side, the project is funded by Hunt Power in Texas and Unisource Energy, sister company of Tucson Electric Power.
"There's a lot of interest in the project because it would allow for the transmission of power in both directions," said TEP spokesman Joseph Barrios. "If, for example, Mexico was interested in purchasing power from the United States, power producers here would be able to produce electricity and deliver it to Mexico."
The project mirrors a half-century-old one in Sasabe, Mexico. The tiny Sonoran town links to Arizona's Trico Electric Cooperative. Other cross-border power agreements exist in Texas, and not just in electricity. Natural-gas pipelines in Texas also fuel Mexico along the Gulf Coast and in Sonora.
The U.S. companies filed for a presidential permit with the Trump Administration. Public hearings will be held in September.