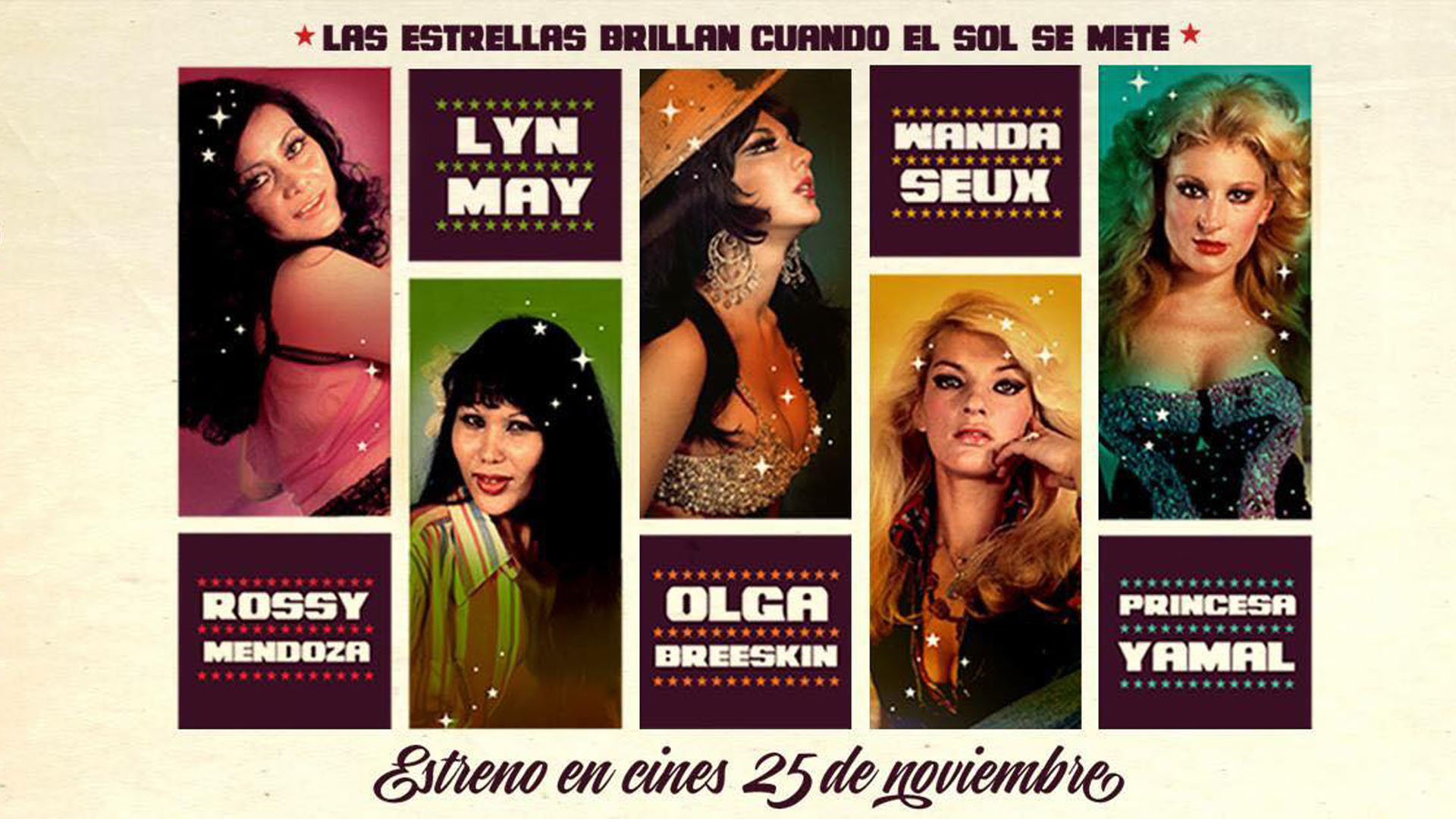 The cast of the documentary "Bellas de Noche" as they were depicted at the height of their fame.
Tucson Cine Mexico continues its streak with a 14th year working to represent the diversity of cinema coming from our neighbor to the south.
Started in 2004, organizers said it's the longest-running contemporary Mexican cinema festival in the U.S., and the only one of its kind in Arizona.
"Year by year, there is a growing number of incredibly diverse Mexican films that are being made, and Tucson Cine Mexico, we're proud to see, has become a hub for new and upcoming filmmakers," said Kerryn Negus, assistant director of the Hanson Film Institute, which is presenting the event.
The festival has long been an opportunity to showcase some examples from a wave of contemporary Mexican films that started to roll in the 2000s, Negus said, like Alfonso Cuarón's "Y Tu Mamá También," and the screenings include newcomer directors and veteran auteurs alike.
A leaner lineup of five films will be screened this year spanning the genres of documentary, thriller, mystery and drama. All shows are free.
"The selection of films, it's always about showing the diversity of Mexican film, and I think that the five films we've selected this year really speak to that," Negus said. "Mexico is definitely much more complex and much more interesting than perhaps is usually portrayed in the general media, and so Tucson Cine Mexico is a great opportunity to explore that."
The festival gets going Wednesday, March 22 with an artist talk from filmmaker María José Cuevas at the Tucson Museum of Art about her film, "Bellas de Noche" ("Beauties of the Night"). Cuevas will talk about the themes and historical context surrounding the movie and also delve into archives of images she encountered during her research for the documentary.
"Bellas de Noche" will show Friday, and Negus said they're expecting a sold-out theater for the free screening. Hear from the director and learn more about the movie on Arizona Spotlight.
Organizers suggest reserving tickets online in advance and showing up 30 minutes early to get seats.
Visit the festival's website to learn more.