Lano Dash assembles an art installation with her little sister, Sophia, and her friend, Renae. The piece will be featured at this year's Chick Magnet festival.
Brenna Bailey, AZPM Intern
Local artists Lano Dash and Gabriela Molina are busy this week painting, building and directing to ensure Tucson's second annual Chick Magnet festival goes as planned.
Dash, Chick Magnet's founder, said she started the festival last year in order to create a space for women in Tucson's art scene — something that, according to her, can be male-dominated.
"I knew other women were out there, making art," she said. "And I wanted to find them."
Dash says this year's festival will include performances from nine bands, including Tucson-based songwriter Karima Walker. Dash, herself, will also perform, alongside other Tucson-based, woman-fronted bands, such as The Rifle.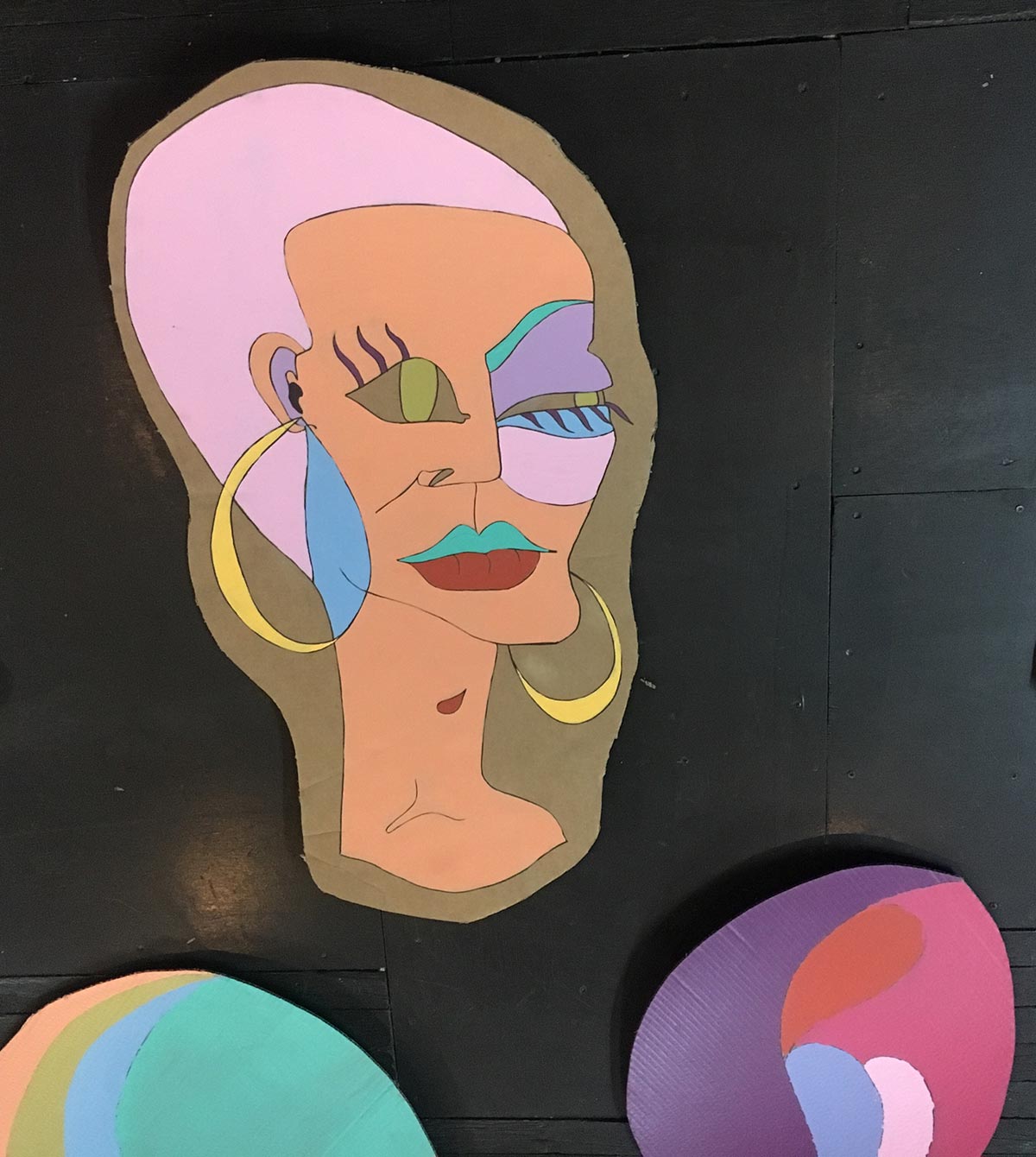 VIEW LARGER Art produced by Zoe Martín featured at the second annual Chick Magnet festival.

Brenna Bailey, AZPM Intern
Molina, who is producing a video piece for the festival, said Chick Magnet will also feature live poetry readings, mixed-media art installations and dance performances, all produced by female-identifying Tucsonans.
"It's a safe place for these people to share their work and feel as they're part of a community," Molina said. "And it's going to be extra great because it's an all-ages event, so all people can come, and are welcome. All sexes and genders."
Around 300 people attended last year's Chick Magnet. Dash said she didn't struggle finding artists to participate this year — the festival kind of took off on its own after a successful first year.
"It really did magnetize a lot of people to it, and a lot of people wanted to be involved because they were hungry for something like this in the community," Dash said. "And I didn't even realize it was going to be providing that for people, necessarily. But it did kind of fill this gap."
Chick Magnet starts at 6 p.m. this Saturday, Aug. 12, at 191 Toole. Learn more on the festival's Facebook page.
CORRECTION: An earlier version of the story misattributed the art in the photo. It was created by Zoe Martín.