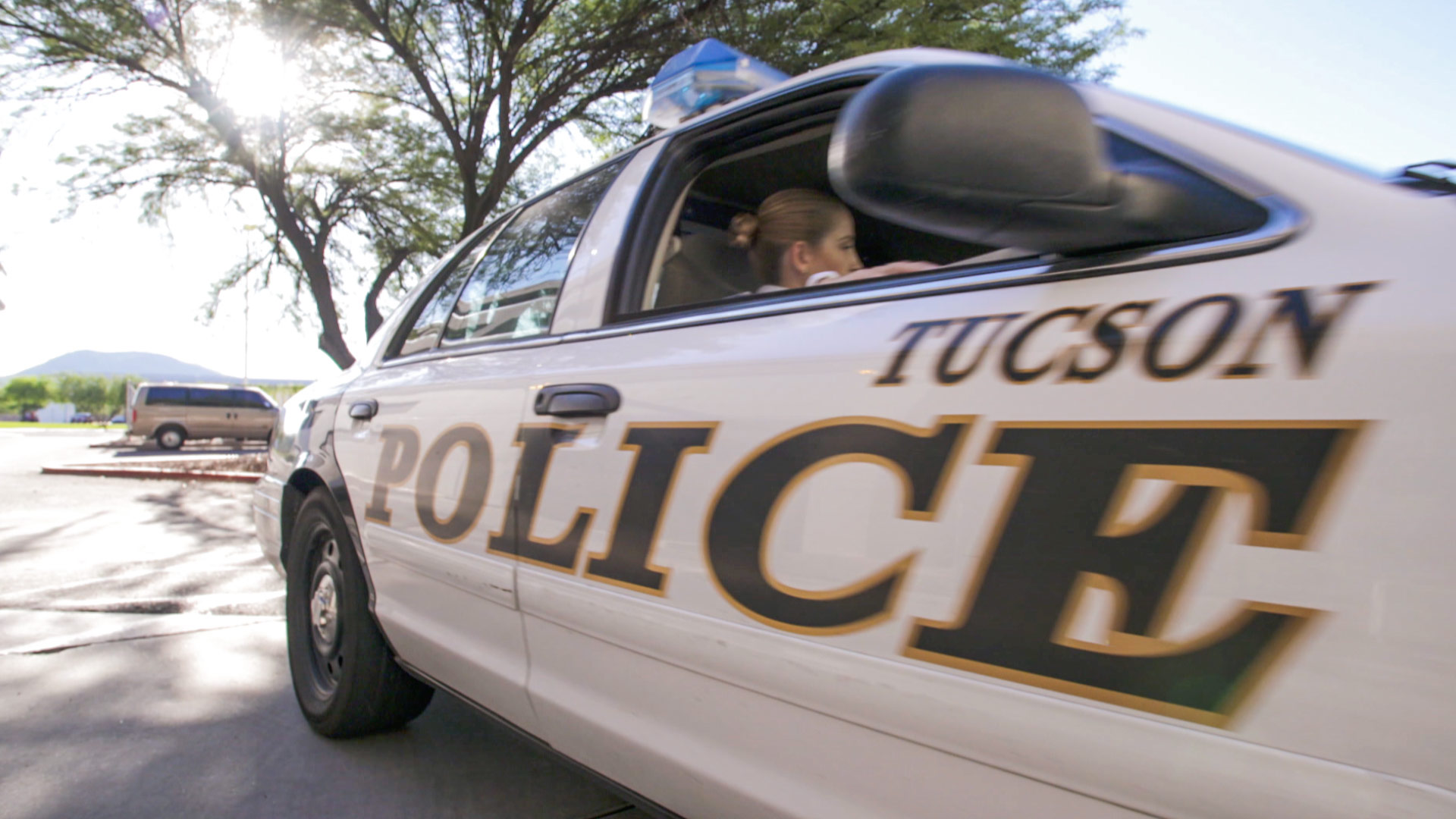 A Tucson Police car.
AZPM Staff
As the holiday season cranks into gear, the Tucson Police Department is ringing in a few programs to help ensure road safety.
TPD officer Chris Hawkins said the department's new approach to catching impaired drivers means fewer DUI checkpoints than in past years.
"Our goal this weekend is to do more of the saturation type of patrols," Hawkins said, "which is additional officers looking for those violations rather than doing like a specific checkpoint at a specific location."
TPD and the Southern Arizona DUI task force will be operating those patrols Wednesday and throughout the weekend.
Last year, officers in Arizona made 333 DUI arrests from Thanksgiving through the following weekend.
TPD reminds people who will be drinking over the weekend to always have a sober driver or other form of transportation.
The department is also preparing for heavier traffic, according to Hawkins.
"Especially now that Black Friday has been pushed forward and forward by retailers to include the afternoon on Thanksgiving day you can expect there to be heavier congestion," Hawkins said.
One area prone to congestion every year is East Broadway near Park Place Mall.
There, Best Buy pays TPD to send special-duty officers to help the flow of traffic during Black Friday crowding.