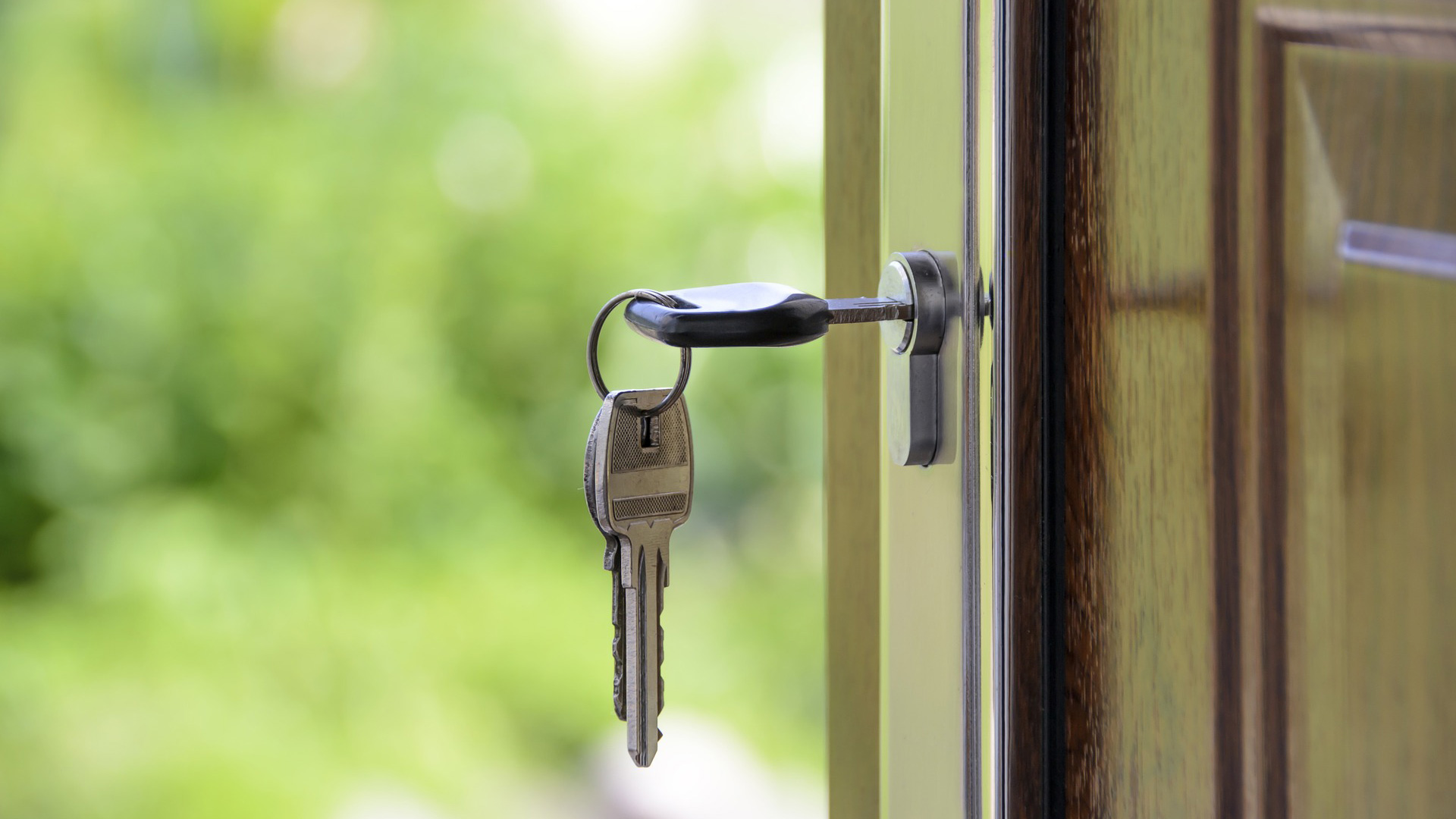 A key in a door lock.
Last week, we talked about the roots of housing discrimination in Tucson and it's present-day ramifications. This week, The Buzz continued our housing series Finding Home by talking with people who work in the field of affordable housing every day.
---
First, we step back to remember another aspect of Tucson's housing and neighborhood history. University of Arizona Libraries Oral Historian Aengus Anderson brought The Buzz an excerpt of the story of Alva Torres, a woman involved in opposing the urban renewal movement in the 1960s.
More about the history of urban renewal can be found in the book La Calle by Tucsonan Lydia Otero. Hear more oral histories about urban renewal, including an interview with the city's former Urban Renewal Director Don Laidlaw, on Archive Tucson's website.
---
The Buzz invited three guests to be part of a housing roundtable.
Maggie Amado-Tellez is executive director of the Pima County Community Land Trust, a nonprofit community-based organization dedicated to affordable housing. Her group acquires and rehabs foreclosed properties and sells them to low-to-moderate income Tucsonans.
"The thing that makes us different is we keep the ownership of the land, and when they buy the improvement of the house they enter into a 99-year grant lease, so that allows us to be permanently affordable from one buyer to the next and reuse and recycle subsidies," Amado-Tellez said.
Marcos Ysmael is the housing program manager with Pima County. His department manages federal funds from the U.S. Department of Housing and Urban Development (HUD), as well as the county's own programs.
"Our housing center also operates as a one-stop housing referral service center, so we provide services to constituents who walk in or call in seeking information on everything from where to find an affordable rental, affordable homeownership programs, as well as other programs we operate," Ysmael said.
Meghan Heddings is executive director of Family Housing Resources, a local nonprofit that works with low- and moderate-income people. They're a HUD-certified homeownership counseling agency offering down-payment assistance.
"The second area we work in is owning and running a few multifamily properties. One of those is a HUD-senior 202 that provides support for low-income seniors, another one is a low-income affordable housing unit, and the third is in Benson, Arizona, that supports some of the activities in rural communities," Heddings said.
The Buzz asked the roundtable about how to address the shortage of affordable housing, the role of government and business sectors, and the necessary elements of preparing for homeownership.
---
Tucson resident Sadie Shaw is University of Arizona student in government and public policy. She's also an artist focused on video installation and performance art. She has many childhood memories in the Sugar Hill neighborhood, near Grant and Stone. Her work creating a mural in the neighborhood led to her becoming president of the neighborhood association. She shared her view on how the historically black neighborhood is changing.
Shaw has started an oral history project to collect the stories of historic Sugar Hill residents, since many are passing away. Here's an excerpt of one of them, a man named Kevin Woodard:
Find all the Sugar Hill oral histories here.
---
There are many among us working to reclaim, strengthen and build communities all across Tucson. We want to hear those stories!
In July, AZPM and The Buzz will host a live event focused on gentrification and neighborhood change in Tucson. We want your thoughts! Call 520-621-5999 and leave us a voicemail about how has your neighborhood changed, and how has that affected you.

The Buzz
airs Fridays at 8:30 a.m. and 6 p.m. and Saturdays at 3:30 p.m. on NPR 89.1. You can subscribe to our podcast on
iTunes
and NPR One. See more from
The Buzz
.