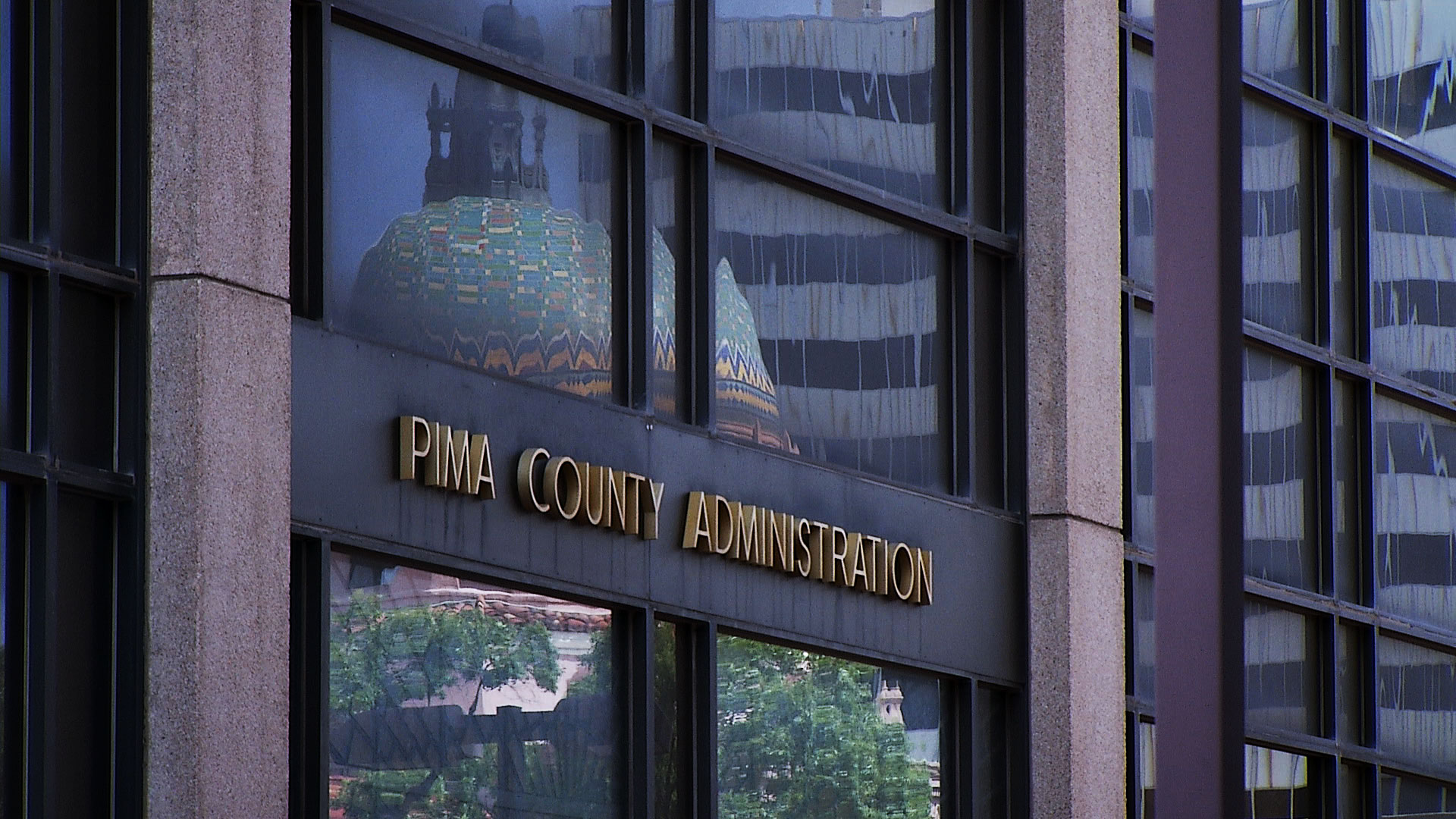 File image of the Pima County Administration Building in downtown Tucson.
AZPM Staff
The Pima County Board of Supervisors has voted to lift the COVID-19 vaccine mandate for temporary election workers during the upcoming primary.
The Elections Department and Recorder's Office requested the board lift the mandate to help make sure the county has an adequate number of temp workers for the August primaries — especially experienced workers who have worked in previous elections.
"We want to be certain to have adequate staffing for this year's election and we especially need to make sure there will be an equitable partisan composition of election boards," said Pima County Elections Director Constance Hargrove.

They need at least 1,300 workers to operate the voting centers. Nearly 3,000 elections workers are in the county system. These temporary workers represent both major political parties and are eligible to work during election season.
The lifting of the mandate will only be in effect for the primaries. At the end of September, it will be surpassed by a state law that removes all vaccine or masking mandates required for employment in local government.
Anyone interested in being an elections worker can apply at the Elections Department section of the Pima County website.