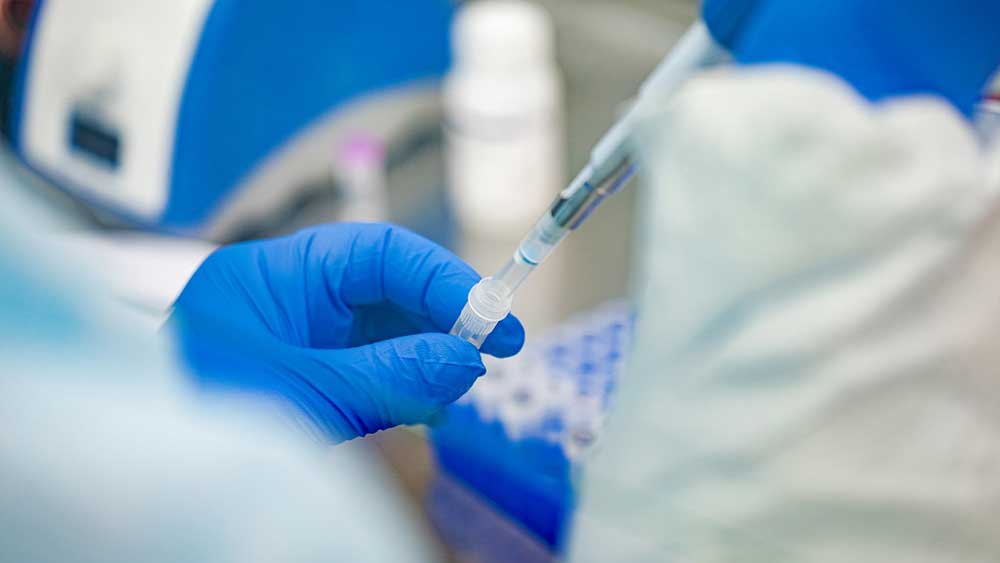 A collected sample undergoes coronavirus testing.
Natalie Kolb/Commonwealth Media Services
Demand for coronavirus test kits continues to increase for a University of Arizona lab that started producing thousands of kits in March.
The UA Health Sciences Biorepository stepped up to address the lack of testing when the virus began spreading through Arizona. Biorepository director David Harris has monitored the test results over the past three months. He reported the percentage of people who currently have the virus has increased due to more community spread of COVID-19.
"It's not the fact we're doing more testing, because then the percentages wouldn't change. There are more people who have the virus and are more infectious," Harris said.
Harris notes increased demand for test kits from people who are at high risk of coronavirus infection, along with those who may already have COVID-19. He says the lab has concentrated on distributing kits locally, but it also just sent 3,000 test kits for use on the Navajo Nation.