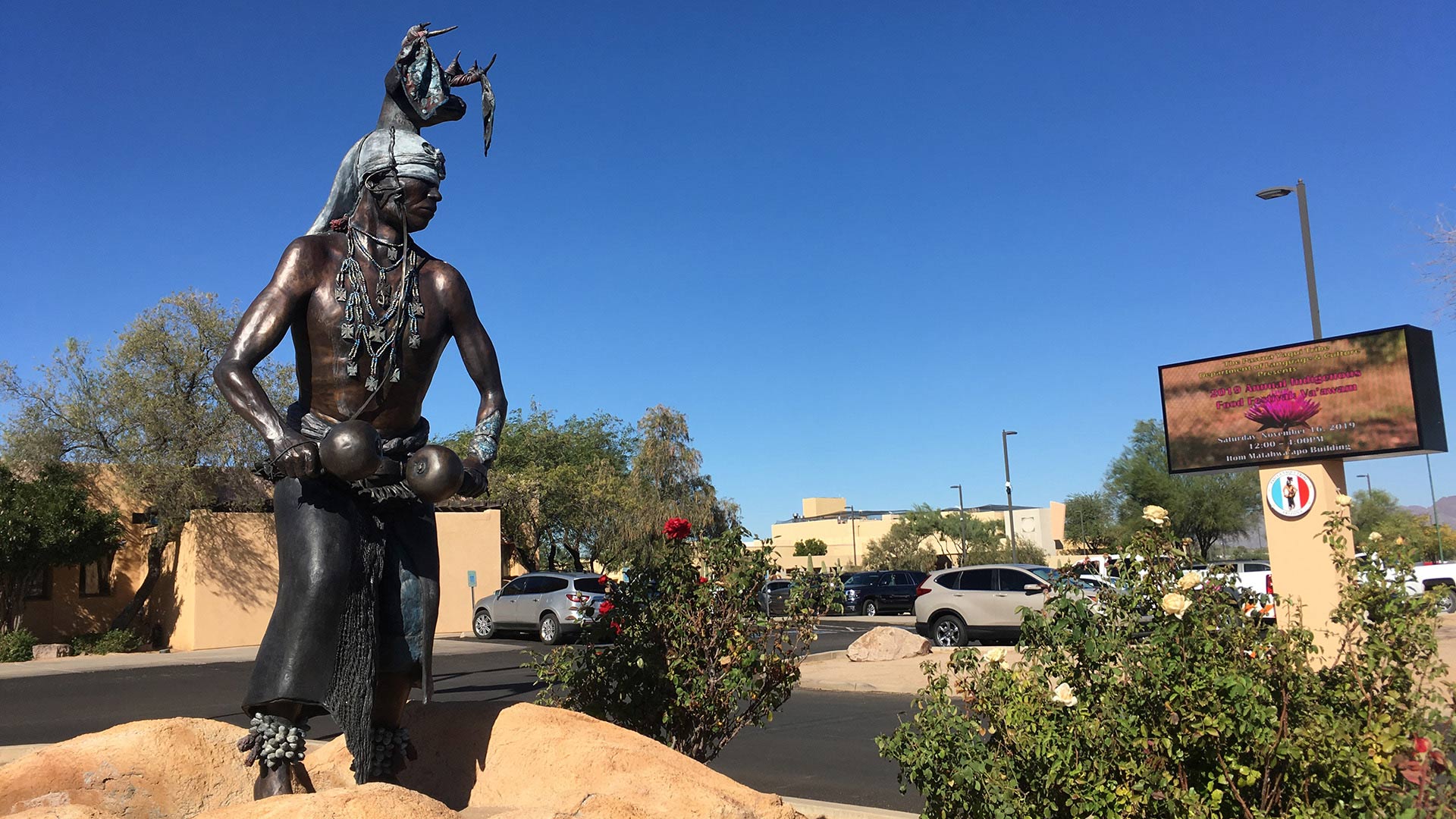 Deer dancer statue outside of the Pascua Yaqui Tribe's administration building.
Emma Gibson/AZPM
UPDATE:This story has been updated to reflect the bill's passage in the House. The president later signed the relief bill.
---
The $2 trillion COVID-19 relief package that passed the House Friday would give $8 billion to tribal governments, and $2 billion worth of emergency funding for federal Indian programs.
According to U.S. Sen. Tom Udall, D-N.M., those emergency funds would supplement federal programs like urban Indigenous health efforts, the Bureau of Indian Affairs and the Bureau of Indian Education. Around $1 billion is bookmarked for Indian Health Services, the Department of Health and Human Services agency that provides the majority of health care on tribal lands due to trust and treaty obligations.
"The funding that may be available is going to be a godsend to us, because we really can't afford to do everything that's going to be required," said Robert Valencia, the chairman of the Pascua Yaqui Tribe. "It's really difficult for us."
He said the tribe expects to have millions in lost revenues from its casinos but also from unexpected costs, like the price of tests and extra overtime needed to prepare for the virus.
Valencia said Thursday no one from the tribe has tested positive for the virus yet, but they do have six people waiting for results. Fifteen tests have come back negative.
The Senate unanimously passed the relief package on March 25. It will next go to President Donald Trump to be signed into law.