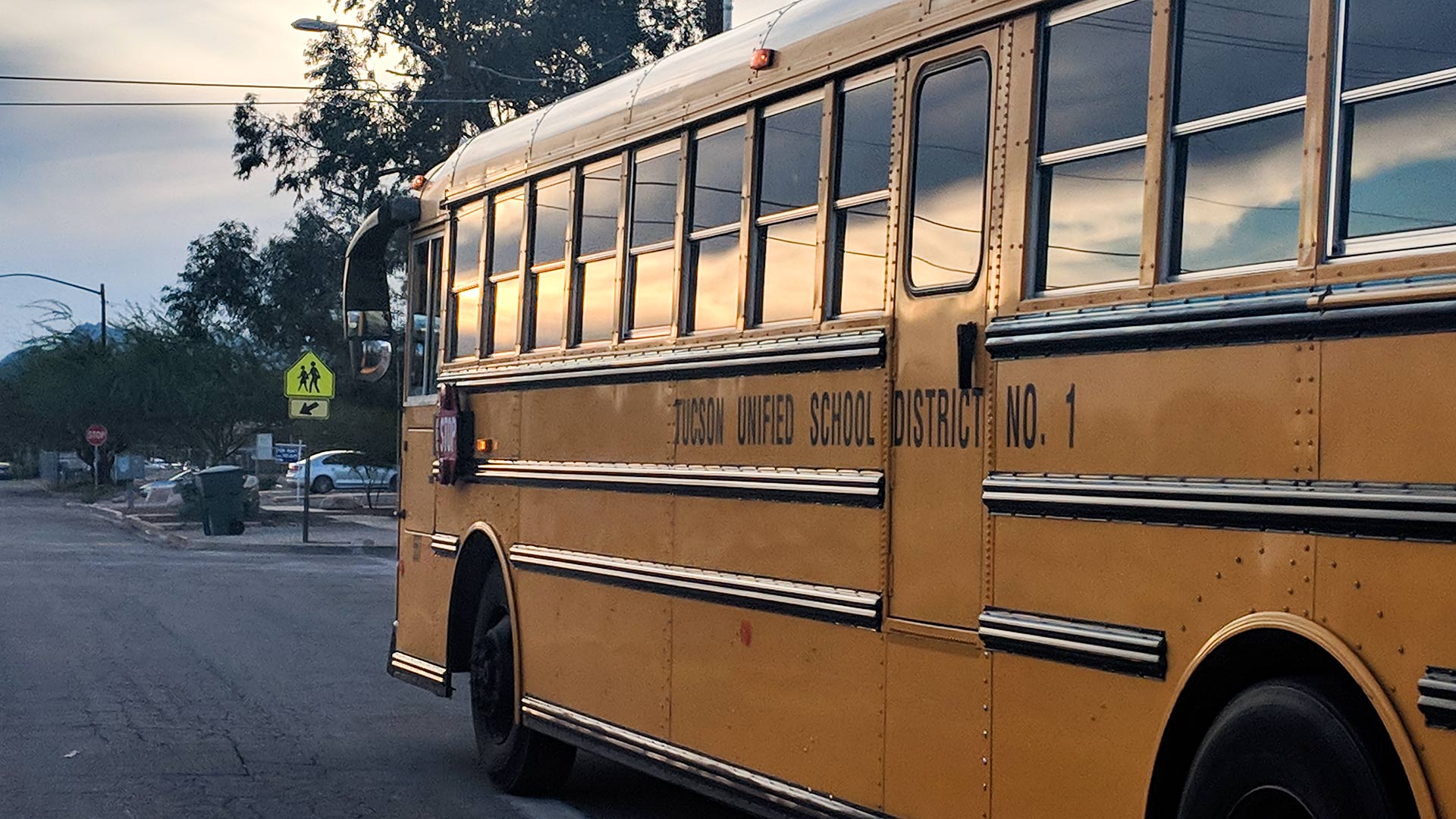 A Tucson Unified School District Bus.
AZPM
When schools closed due to the coronavirus it meant a longer spring break for students, but it also meant some children were no longer going to receive the breakfasts and lunches they rely on. The Tucson Unified School District will change that beginning Monday, March 23.
The area's largest school district will offer meals to any school-aged child, each day between 10 a.m. and 2 p.m. The program is an extension of the summer lunch program and is open to all children regardless of where they go to school or their family's income.
TUSD is using 12 different school bus routes to set up drop-off points each weekday. Each child that shows up will be given a lunch and a breakfast for the next day. Federal rules require that each child can get only one meal package a day, which means families with multiple children have to send every child to the stop.
The routes and timing are on the TUSD website.
"Please be patient. We are at stops for 10 minutes. If traffic delays, we could potentially be a few minutes late," said Lindsay Aguilar, coordinator at TUSD's Food Services Department.
School officials ask that people waiting for the food drop-offs also give others space for social distancing reasons.
Federal rules allow for the program to continue through the end of June if necessary.