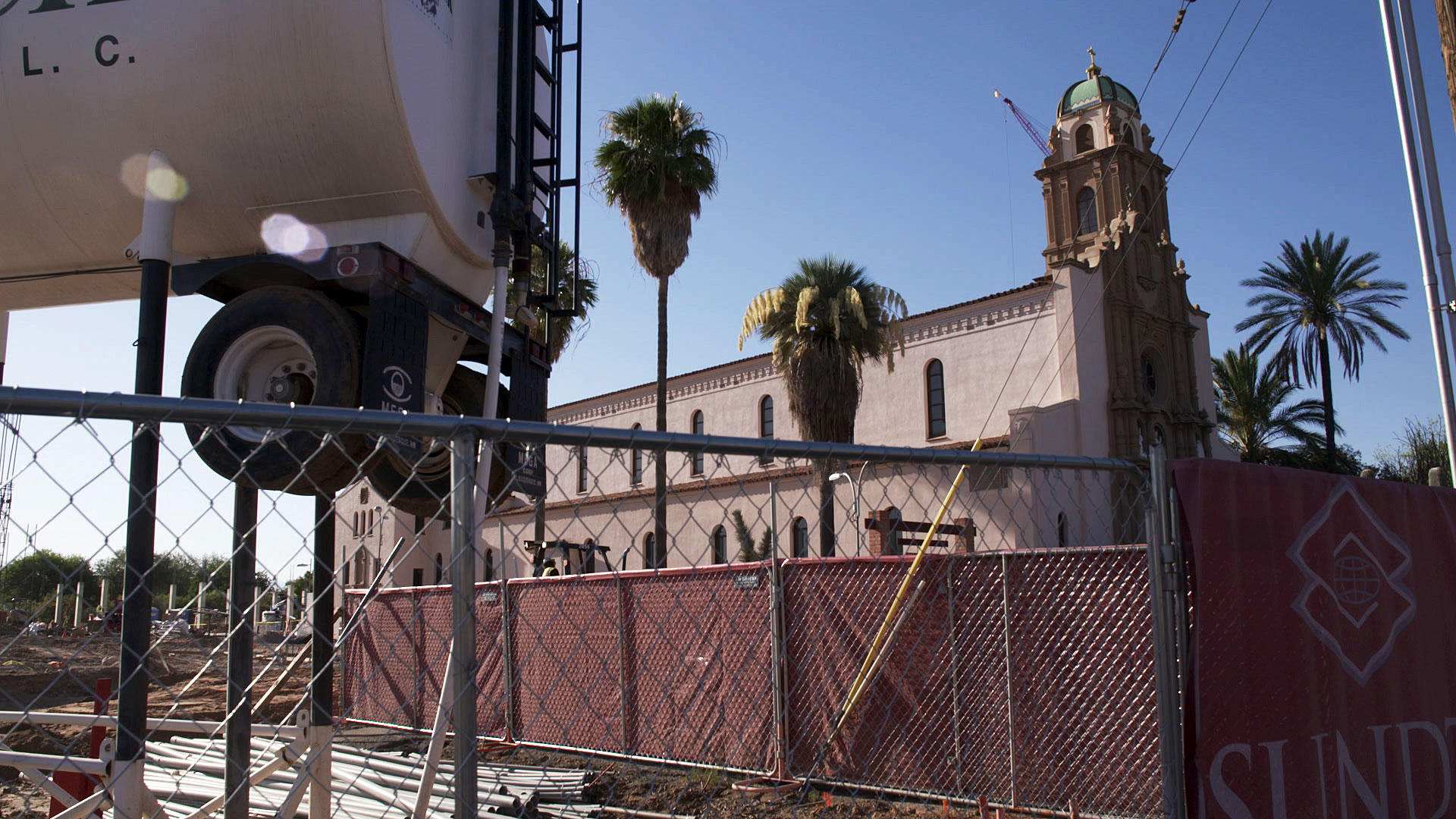 A construction site at Tucson's historic Benedictine Monastery on June 11, 2020.
AZPM Staff
Even with a down economy, construction around Arizona continues to go up.
Arizona bucks the national trend of slowed construction activity. Of the top 20 most populous metropolitan areas in the country, Phoenix was the only one that saw construction starts increase over last year, according to a July report from Dodge Data and Analytics.
"Ironically, construction's hitting on virtually all cylinders," said Dennis Hoffman, director of the L. William Seidman Research Institute at Arizona State University.
Most construction work is done on contract, and Hoffman said those contracts were signed well before the virus arrived. Gov. Doug Ducey declared construction essential in the spring, so the industry wasn't hindered by lockdown orders. While most of the economy was down in the second quarter, contracting revenue was up 20% from last year, he said.
Much of Arizona's resilience is the result of several big projects all breaking ground or continuing construction this year. Over 1,700 housing units are under construction in Tucson, with another 1,342 planned, according to a July report from ABI Multifamily, a Phoenix-based real estate brokerage and research firm.
Despite the relative stability, an AZPM analysis found over 1,500 construction companies in Arizona received of federal coronavirus relief in the form of the Paycheck Protection Program — more than an other industry group.

This story is part of
The Balance Sheet
, a weekly look at how businesses are surviving the coronavirus economy.