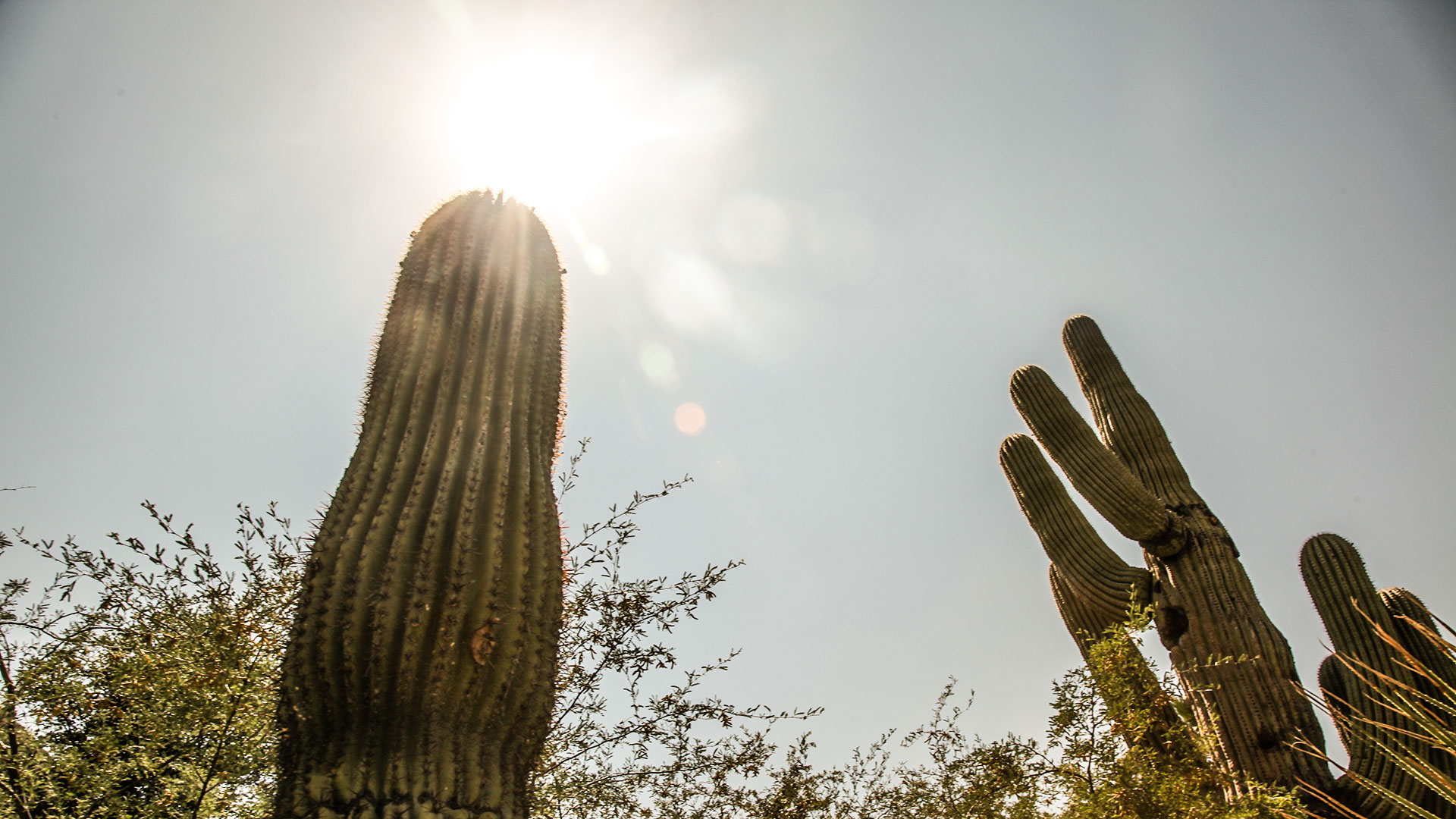 Nick O'Gara/AZPM
The first excessive heat days of the summer season arrived this week. For desert dwellers, heat is part of life, but it can also be deadly.
The Arizona Department of Health Services reported 302 heat-caused deaths in 2021. The department defines heat-caused deaths as those where the primary cause of death is listed as exposure to excessive natural heat.
The higher temperatures mean that non-profits, Pima County, and the City of Tucson have opened cooling centers. Normally, the city-operated centers do not open until the temperature hits 110, but the Mayor and Council lowered that threshold to 105.
"And the reason that we're suggesting that is because in 2021 there were only eight days that rose above 110 degrees but there were 19 days that rose above 105", said Tucson Mayor Regina Romero.
Urban areas tend to be warmer than surrounding rural areas due to the heat island effect. Tucson residents say that Phoenix is hotter due to the heat island. Experts say it is true, but they also say Tucson isn't that much better.
"The City of Tucson is actually often ranked as the third fastest-warming city in the United States. And so, our average annual temperatures have already increased about 4.5 degrees since 1970," said Dr. Ladd Keith, University of Arizona College of Architecture professor.

The American Planning Association recently issued a report detailing ways urban areas can combat the increasing temperatures.
Trees and other plants are one option. But as Ladd said, in places like the Sonoran Desert, a balance has be struck between planting more trees in urban areas and their need for water.
To find refuge from the heat, most people turn to air conditioning. The ubiquitous nature of the air coolers thought was a long time coming.
"There was a definite, as Vance Packard wrote, mindset of God made hot weather so you should put up with it," said Salvatore Basile, author of "Cool: How Air Conditioning Changed Everything."
Electricity is needed to run those air conditioners and recent headlines across the country have warned of a summer filled with blackouts due to excessive heat.
Officials with Tucson Electric Power told AZPM, that the utility spends the cooler months making sure all if its equipment is ready for the summer heat.