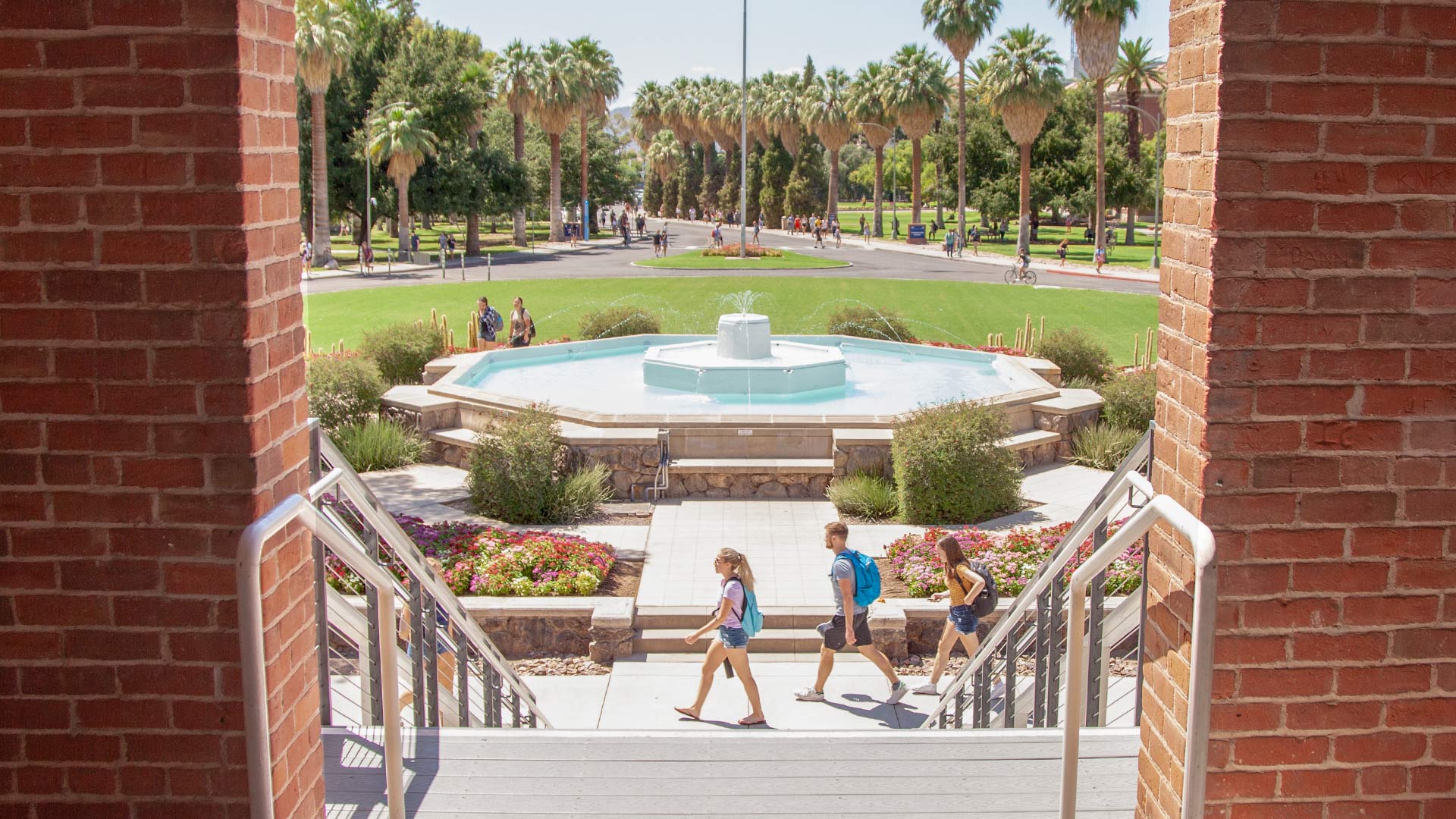 Students walk near the fountain at Old Main on the University of Arizona campus. From August 2019.
AC Swedbergh/AZPM
The University of Arizona has suspended two professors with pay after audio recordings of a lecture about the Israel-Hamas conflict went viral on social media.
The professors from the College of Education are being investigated by the university. The professors were holding a class discussion about the Israel-Hamas conflict for a course about cultural pluralism for young children.
Audio recordings of the lecture were shared on social media by a pro-Israel account that has more than 260,000 followers.
"In an education class at @uarizona, these professors chose to discuss the current Israel-Gaza war and the broader Israeli/Palestinian conflict," the post reads. "What was shared was an entirely BIASED, ANTISEMITIC, BLATANTLY FALSE, and TERRORISM-SUPPORTING narrative."
The final post in the thread called on UA President Robert Robbins.
"@UArizonaPres, your professors are gaslighting Jewish students, endorsing terrorism, and spreading blatantly false information. We DEMAND you do something about it."
A UA spokesperson told AZPM that the "college and university will determine how to proceed after they have completed an ongoing investigation. In the meantime, alternative instructors will be taking on responsibilities for the course in question."
The incident is the second time this semester that lecture content from UA classes has been shared online. Earlier this academic year, a College of Nursing faculty member stepped down after a picture of a lecture slide about gender-affirming care circulated on X, formerly known as Twitter. That post led to threats against faculty and staff and an elevated police presence around the college following the incident, according to remarks made in a faculty senate meeting.