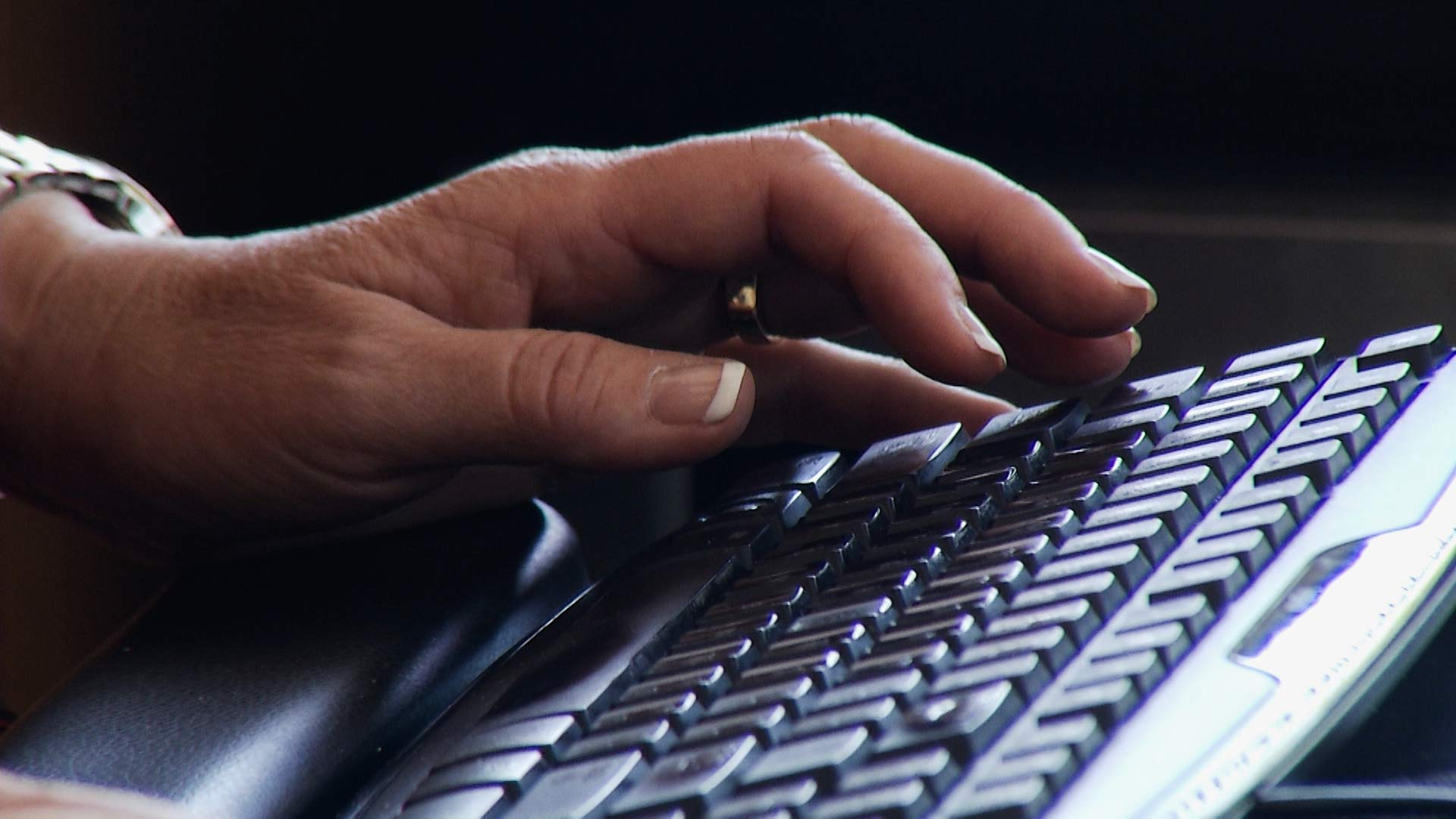 Typing on a computer keyboard.
AZPM
Researchers at the University of Arizona and the University of Southern California found that adults 60 years of age and older are more likely to get dementia if they spend an average of 10 hours sitting each day.
Sedentary activities include but are not limited to driving, watching T.V., and computer usage. The average American sits for nine and a half hours a day, according to the study's authors.
The study also revealed that different sedentary activities accumulated over a period of the day don't matter as much as the total time spent sitting down.
"This suggests that it is the total time spent sedentary that drove the relationship between sedentary behavior and dementia risk. But, importantly, lower levels of sedentary behavior, up to around 10 hours, were not associated with increased risk," said study co-author Dr. Gene Alexander.
The university researchers used data from UK BioBank, a large-scale biomedical database and research resource that enables new scientific discoveries to improve public health.
The UK Biobank tested about 50,000 adults over the age of 60 to measure their physical activity with a wrist-worn device. The device separated all types of sedentary behaviors into different sections, like sitting and sleeping.
After six years of the study, the researchers followed up with hospital records and death registry data to determine if there was any dementia diagnosis in the test subjects. Out of the 50,000 adults, 414 of them had cases of dementia.
Future research is needed to determine if the association between dementia and sitting is casual. The study was also part of a bigger initiative to understand how sedentary behaviors affect different parts of the brain.