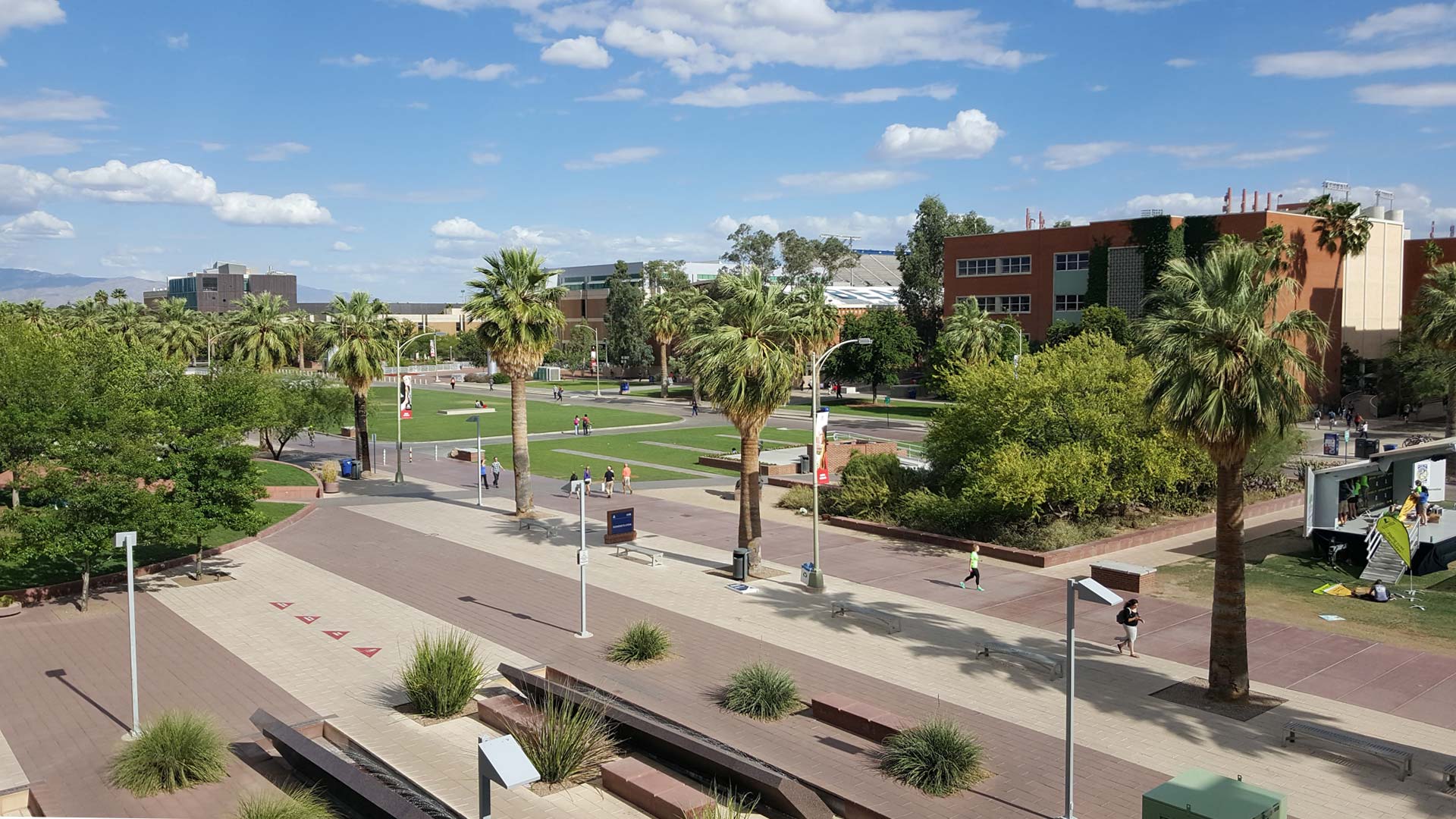 A view of the mall at the University of Arizona taken from the Student Union.
AC Swedbergh / AZPM
The Salt River Project is investing $2.6 million in t 36 projects with the University of Arizona, ASU, and NAU. Five of the projects are at UA.
One of the Tucson projects involves turning plastic into concrete. SRP recycles about 3 million pounds of electrical cables a year. The researchers devised a way to make concrete from the plastic coating on old electric cables.
Chico Hunter, SRP's Manager of Innovation and Development said the projects are good for the company and the students.
"The advantage of working with university students on real-world issues and solutions is that these talented individuals could be a part of our future workforce," he said.
The other campuses tested water loss by flying drones over underground pipes. Along with using high-definition images and Digital Twin technology to gain information to improve SRP's safety and power generation assets.