AP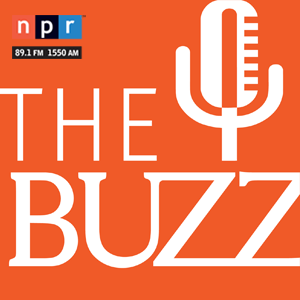 The Buzz
The Buzz for September 15, 2023

It can be easy to take fast internet connections for granted if you live in a city. But for large swathes of Arizona, broadband internet is not something they have access to.
That could all change as efforts to expand access to broadband expand around Arizona, bringing faster internet and the modern advantages it comes with.
Efforts ranging from county-level projects to federal programs are expanding who can get high-speed internet.
The federal Bipartisan Infrastructure Law, American Rescue Plan and the Inflation Reduction Act together set aside more than $100 billion to improve internet access in the nation's rural and tribal communities, of which Arizona has received more than $5 billion.
And the state is spending on the issue too. A report from the Arizona Commerce Authority details more than $400 million dollars in grants and spending aimed at improving internet access around the state.
One place receiving some of that money is Yuma County, where a $40 million effort to grow its middle-mile internet infrastructure is well under way.
"We are about 62, 63-percent done with the first phase of that completion," said Yuma County Broadband Project Manager P.J. Way. "Our expectation is to have the first 3 rings completed by the end of December this year."
The infrastructure will do more than allow those who are in rural places to stream movies and browse the internet. It will provide a valuable connection for the agricultural sector that makes is the area's main economic driver.
"When you start thinking what does it take to be a farmer, it's not just about the land and the crop rotations. Those are very important but it's also the water. Water conservation is a big topic today in political landscapes. So when we look at how do we improve the performance of our agricultural Industries, they have smart farming technology."
That technology allows for more efficient use of water, pesticides and other products that cost farmers money while allowing the industry to not take major risks.
"When we talk about farming, it's now about food security which becomes part of national security. If we start cutting back water supplies by 10% in an effort to do conservation, if you do that arbitrarily, you could potentially put at risk food. That becomes a serious risk factor across not just the country but around the world."
While Yuma County is looking to use broadband to aid economic development, it is going to be a link to needed services for other communities.
Among the places most frequently mentioned as lacking high-speed internet are tribal lands.
In 2019, Arizona State University's American Indian Policy Institute found that 33% of people living on tribal reservations only had internet access through a smartphone, while 18% had no access at all. It also found that in places that have access, the cost of that service may be prohibitive.
Federal and state grants have specifically targeted increasing access to broadband for the state's tribal reservation, with more than $100 million set aside for such efforts in Arizona alone.
One such grant recently went to the Tohono O'odham Utility Authority. It is partnering with Baicells technologies to expand wireless broadband access.
TOUA General Manager Brian Ficket said the tribe has been looking for ways to get internet across the 4,460 square mile nation so its 28,000 tribe members.
"They started slowly putting [fiber optic cable] out, but when the pandemic came about, it really highlighted the need for broadband services. Prior to the pandemic, the [Tohono O'odham] Nation really was not participating in broadband and the internet TPUA provided, and it was not the best at that time, but the pandemic really highlighted the need for it. There are stories of kids sitting out in the middle of a village under a tree participating in school activities because it was all online and that was where they could get a connection to the internet."
The current program is running lower-speed wireless internet service on a portion of the electro-magnetic spectrum that is reserved for tribes, with the goal of having high-speed internet available via fiber-optic cable by 2026. Ficket hopes it will help people learn skills that will benefit their lives.
"It's interesting to be just 15 miles from Tucson and there are people on the nation that don't even know how to set up email, they don't even know how to turn on the computer. So there's an education component to this that [Tohono O'Odham Community College] is filling. They got a grant to develop this program and TOUA is following up on that with this program."
And that will hopefully help the people of the Tohono O'odham in ways that have been lacking on the rural reservation in the past.
"That's only going to help to bring education to the nation. Telehealth is what eventually want to bring to the nation and just these different services and the capability of doing cconomic development. People starting their own businesses on the nation. So there's a bigger plan in this whole thing, and that's where we want to be on next five years or so."