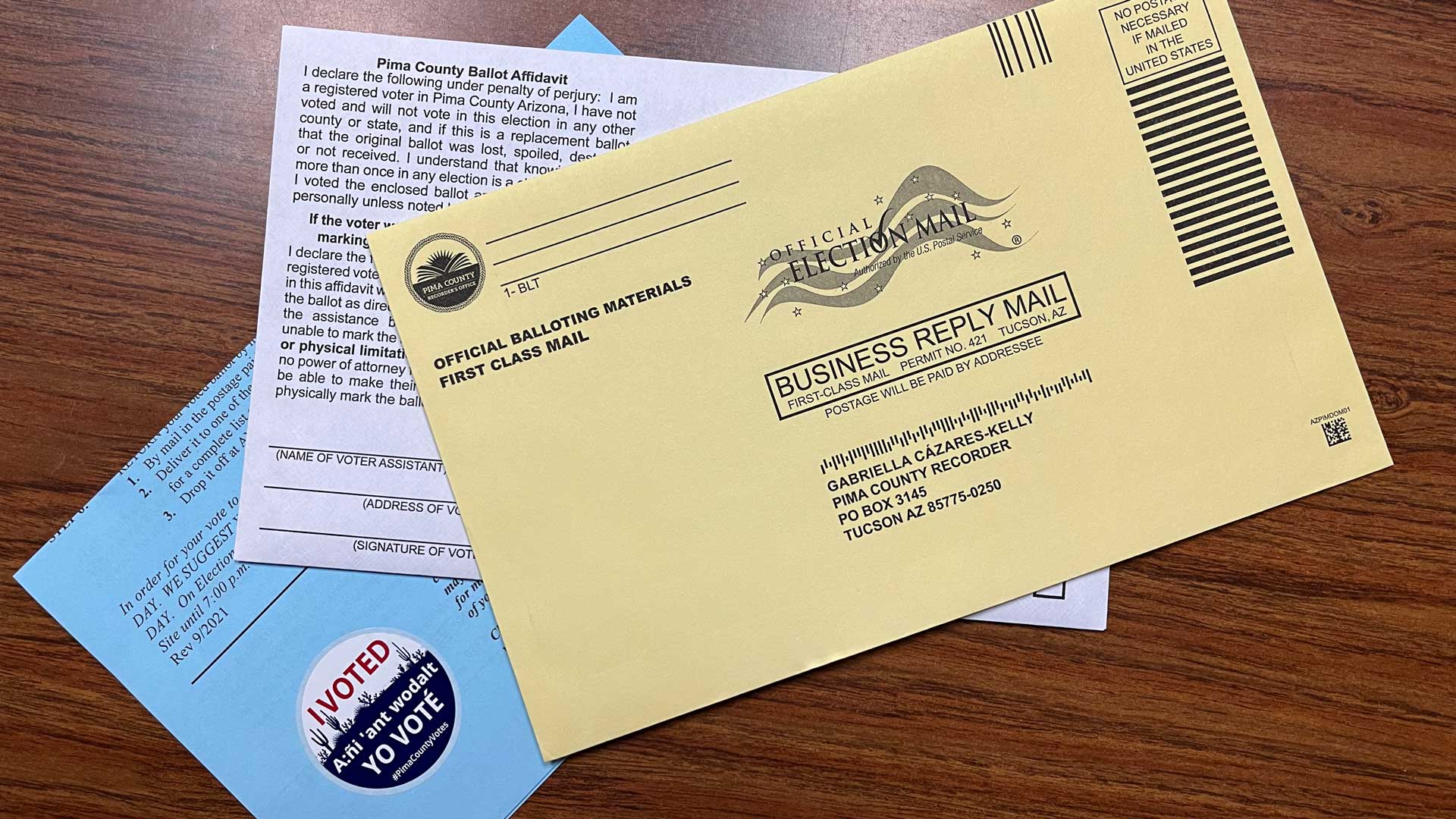 Christopher Conover/AZPM
Cochise County Supervisor Tom Crosby filed a lawsuit against Arizona Governor Katie Hobbs, Attorney General Kris Mayes, Secretary of State Adrian Fontes, and Maricopa County Election officials claiming that Arizona's largest county failed to follow the procedure to verify 1.3 million mail-in ballot signatures in the 2022 election.
Crosby filed suit last week in a personal capacity along with Maricopa County resident David Mast.
Together, they claim that Maricopa County Elections staff compared signatures on electors' mail-in-ballots to the most recent historical signatures submitted by those voters and not to the signatures on each elector's voter registration form they used to register to vote, which Crosby and Mast assert is required by Arizona law.
The Arizona Legislature changed the verbiage of that law in 2019, changing the phrase of the document used to compare signatures from "registration form" to "registration record."
Crosby and Mast seek to have the court force Maricopa County to conduct a recount of all the mail-in ballots in the 2022 election or conduct yet another election for Governor, Attorney General, and Propositions 308 and 309.
A court date has yet to be set.
Proposition 308 — which was approved by voters in November — allows non-U.S. citizens to receive in-state college tuition if they've attended school in Arizona for at least two years and have graduated with either a high school diploma, GED or from a homeschool program in Arizona, according to Ballotpedia.
Proposition 309, which failed, sought to require voters who submit their ballot by mail to provide their date of birth and voter identification number and to remove the two document alternatives for validating voter identity at in-person voting locations.
This lawsuit comes just weeks after Crosby and Mast attempted to file suit against the same Arizona State elected officials and Maricopa County elections officials at the Arizona Supreme Court surrounding the same argument. But less than a week later, the Arizona Supreme Court issued an order denying Crosby's and Mast's request for an oral argument.