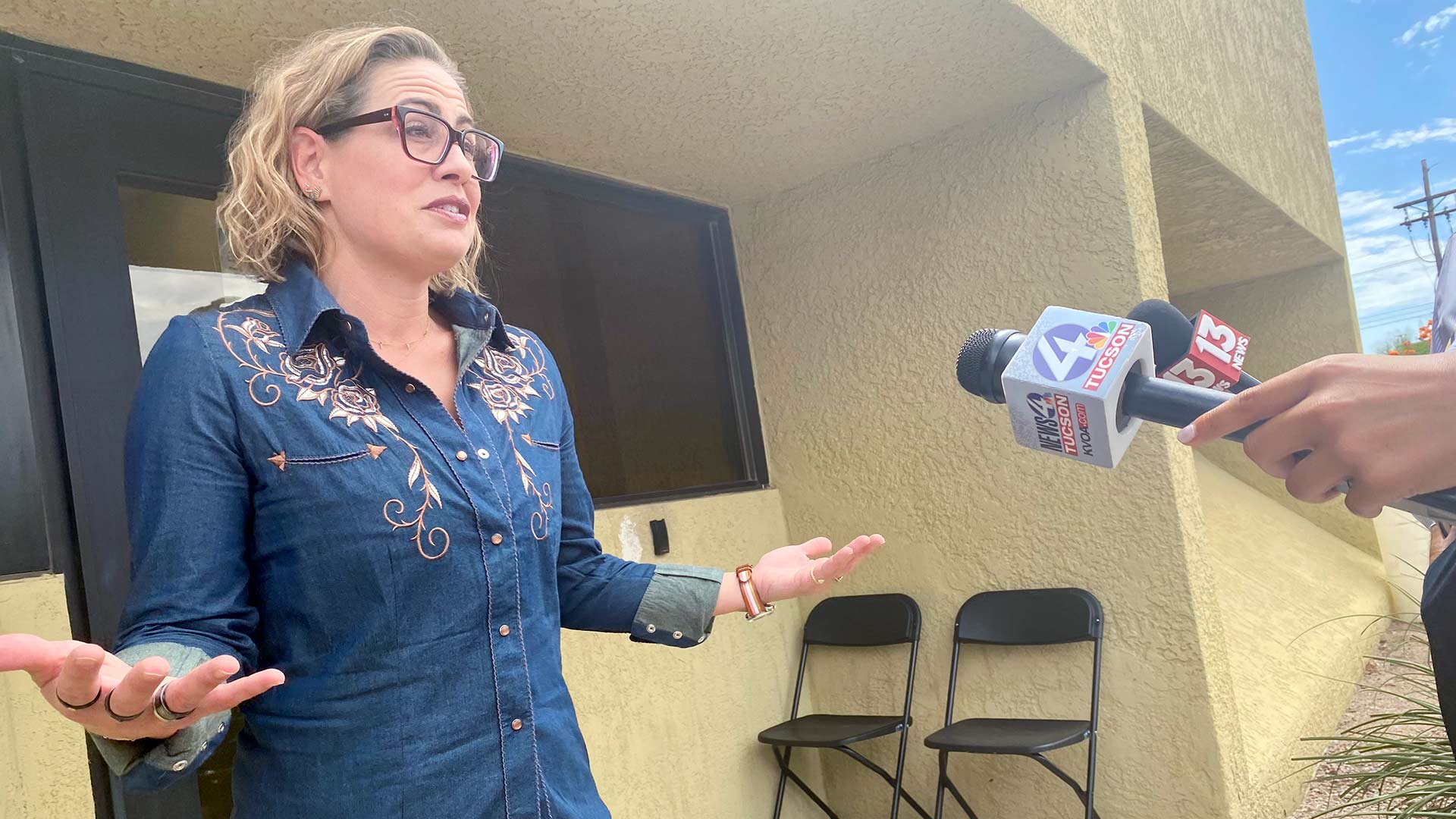 Sen. Kyrsten Sinema talks to reporters in Tucson on Sept. 8, 2023.

Danyelle Khmara
Sen. Kyrsten Sinema says the Biden administration should implement policies at the border that are like former Trump-era public health policy Title 42. Southern Arizona migrant aid organizations are warning the senator that new federal funding is insufficient to provide aid to the ongoing multitude of migrants coming through the southern border.
Migrant aid organizations in Tucson not only told Sinema the $11 million is inadequate, but that the new way it will be distributed is problematic.
They say the funding is based on an outdated estimate of the number of migrants and should be paid upfront rather than as a reimbursement. In addition they say the review process to get reimbursed is too long and unrealistic.
Teresa Cavendish runs the local migrant aid center Casa Alitas.
"Provide us the funding that we say that we need," Cavendish said. "Trust that we know how to respond, what it's going to take to respond to what comes to us, because we are the folks on the ground."
Sinema agreed with the migrant aid groups. She believes the Biden administration has let too many migrants into the country since the end of Title 42 in May, which allowed officials to quickly expel migrants from the country.
"I've been calling on the administration for several years now, long before Title 42 ended, to take administrative action to implement the policies of Title 42 so that we can keep those numbers down and refuse entry to individuals who have no legal right to enter this country," Sinema said.
Aid groups also told the senator they need assurance of continued funding after the latest allotment is spent.