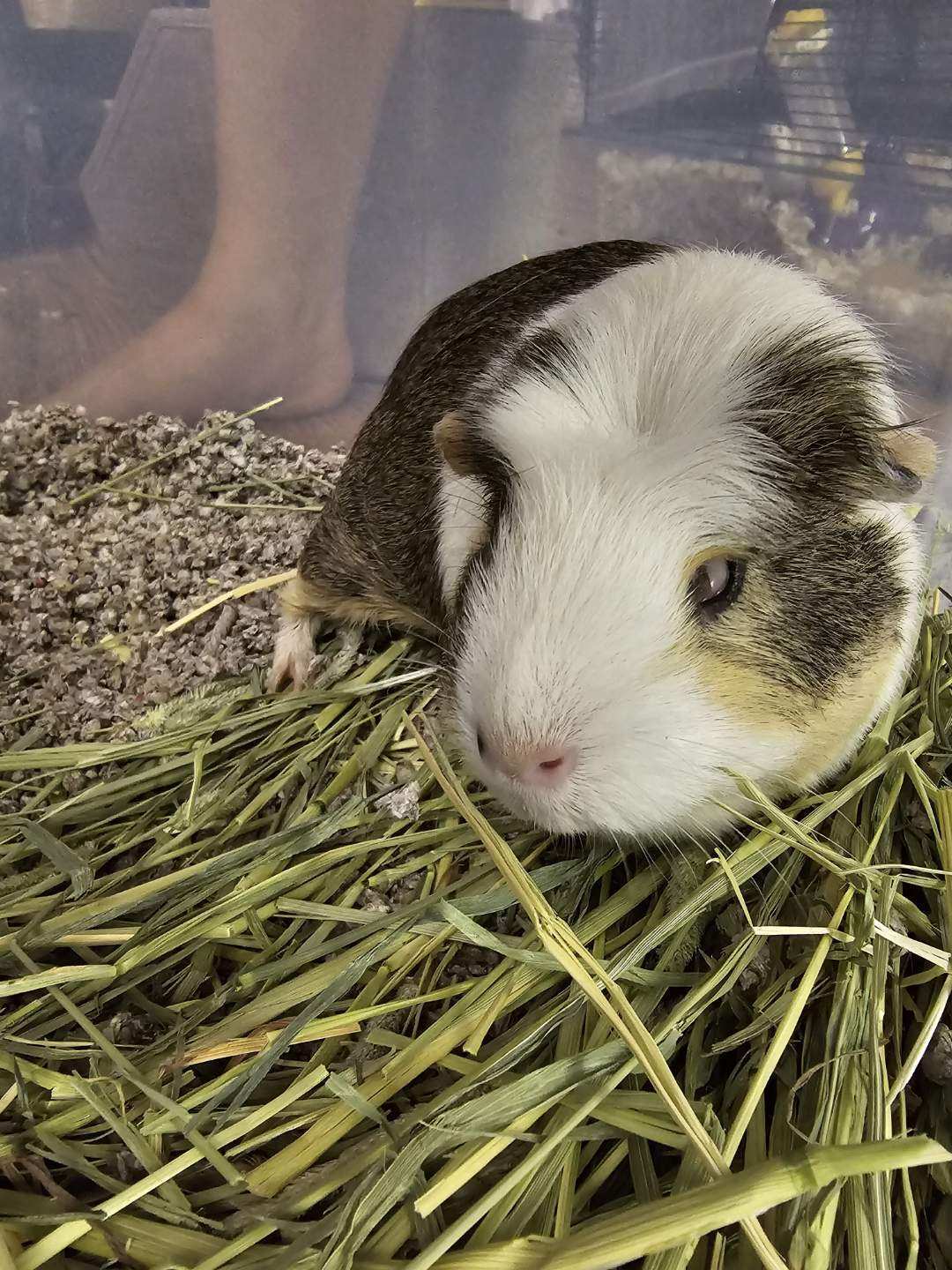 A photo that Human Society CEO Steve Farley says was provided by the anonymous rescue of this animal in its forever home.

Courtesy of the Humane Society of Southern Arizona
Southern Arizona animal advocates and the San Diego Humane Society continue to demand information about the fate of at least 250 rabbits, guinea pigs, and other small mammals. Humane Society CEO Steve Farley says the animals were sent to a rescue in Maricopa County but refuses to give any proof of the animals' whereabouts or well-being.
The animals in question were recently transferred from the San Diego Humane Society to the Humane Society of Southern Arizona in Tucson. Farley says the Humane Society doesn't have paperwork on the animals after they went to the anonymous rescue, which he is refusing to name.
As well, the Human Society Board of Directors refused to answer questions, and two members even hung up the phone when asked if they knew the animals' whereabouts.
San Diego Humane Society CEO Gary Weitzman says the lack of transparency is troubling.
"We take these animals and their circumstances very seriously," he said. "And not knowing what's happened to our own babies is tormenting us here. So hopefully this will come to a close and we'll have information and we'll have data to support that they're all doing well, and I really dearly hope that that'll be the case, but we are waiting for it now, and we will use all means that we have to get that information."
Tucson lawyer Gary Wolf is also demanding information and wrote to Farley Thursday to say that concerned citizens and animal welfare organizations have reason to believe the animals might have gone to private parties, without regard for the animals' best interest, which may violate laws regulating nonprofits and animal welfare statutes.
The attorney's letter says people don't believe Farley's story, and that his clients could sign an NDA in order to protect the identity of the anonymous rescue.