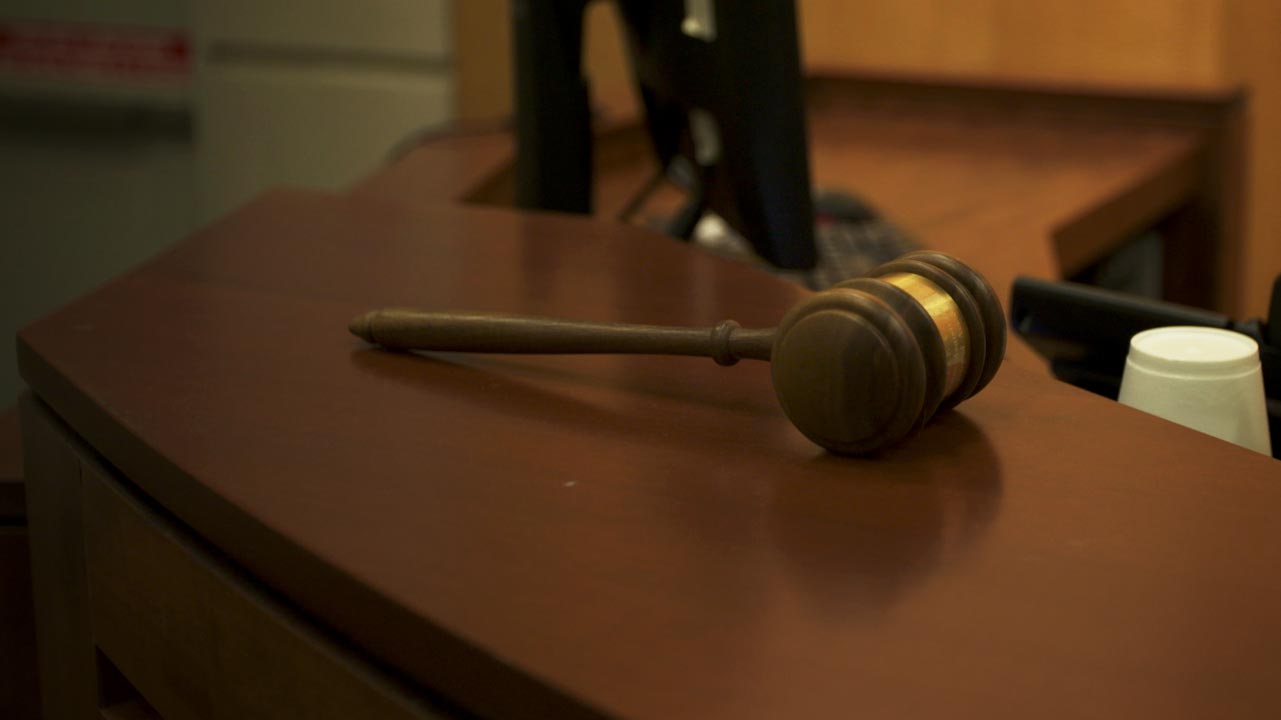 A file image of a judge's gavel in a courtroom at the U.S. District Court for the District of Arizona.
AZPM Staff
A 70-year-old Tucson man was sentenced to nearly four years in prison for smuggling migrants and fleeing Border Patrol at high speeds.
Michael Ortiz was recently sentenced both for smuggling migrants as well as breaking the terms of his supervised release for a previous smuggling conviction.
Border Patrol agents tried to pull Ortiz over in July while he was transporting four unauthorized migrants.
He fled at 90 miles an hour and evaded law enforcement for a half-hour, and they finally apprehended him when he got stuck near a wash on a dirt road.
Court records say Border Patrol arrived at him with M-4 rifles drawn, but Ortiz continued revving the engine. When he refused to exit the vehicle, an agent Tased him, but he continued to resist arrest even as agents handcuffed him on the ground.