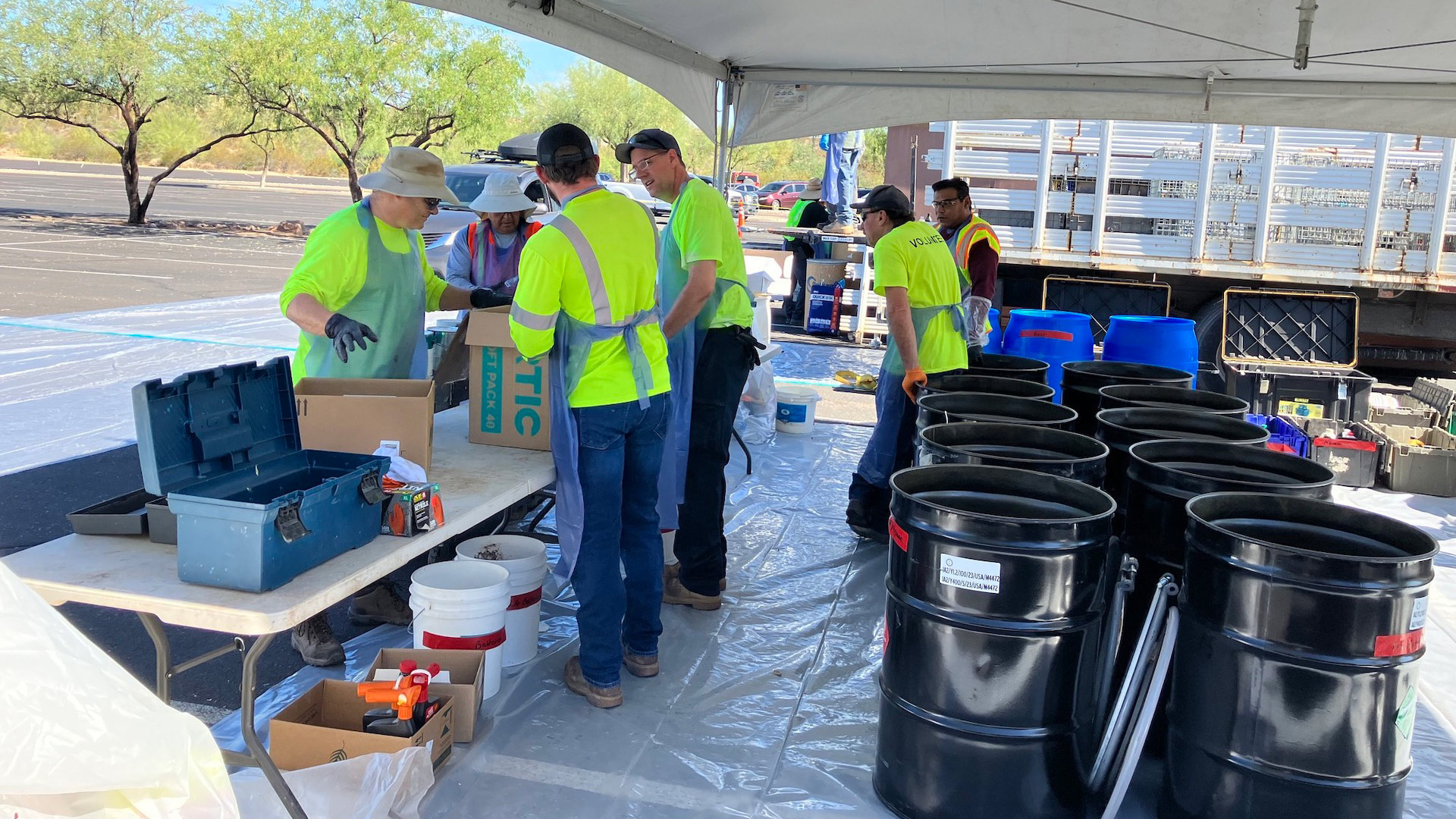 Hazardous household waste collection August 2023.
City of Tucson
The City of Tucson is offering people a chance to get rid of unwanted electronics and hazardous waste.
It set a collection event on Saturday morning between 8 a.m. and 12 p.m. at Hi Corbett Field. The event is hosted by the city's Environmental and General Services Department.
City residents can drop off household hazardous waste like old paint and motor oil. The event also accepts electronic waste, including old cell phones and computer equipment.
Medical-related waste, like syringes and prescription medication, is not allowed.
Residents from Marana, Oro Valley, Sahuarita, and unincorporated areas of Pima County will be charged 10 dollars to drop off materials. You will need to show a driver's license or utility bill to prove residency.