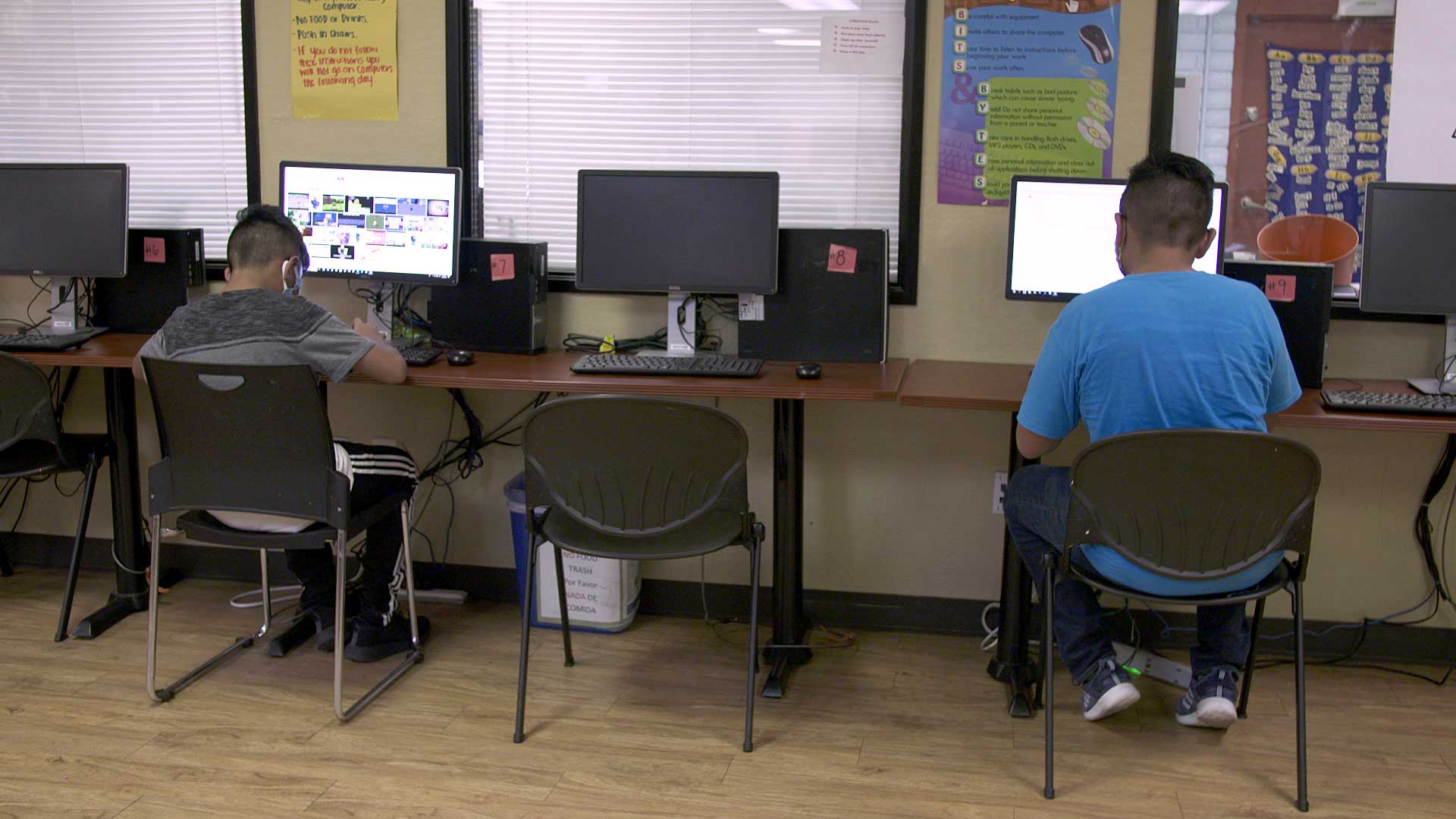 Two children use computers to complete their school work online in a computer lab at the nonprofit Chicanos Por La Causa in Phoenix. August 2020.
AZPM Staff
The Arizona Department of Education's latest project will benefit the Santa Cruz Valley Unified Schools District.

Students from Santa Cruz County will be able to access high-speed internet at an affordable cost through the E-Rate Program.
The E-Rate program allows eligible schools and libraries in underserved counties to receive discounts on telecommunications services, internet access, and internal connections.
Students, educators, and communities will be transformed by having access to high-speed internet, State Superintendent of Public Instruction Tom Horne said.
"Students can take remote classes and take advantage of digital learning opportunities. Educators will be able to dramatically enhance their professional development capabilities" Horne said.
Rural areas in Arizona are limited in internet connectivity. On tribal lands, 95% of households have no internet access.
Future projects include the country-wide fiber build in Pinal County.