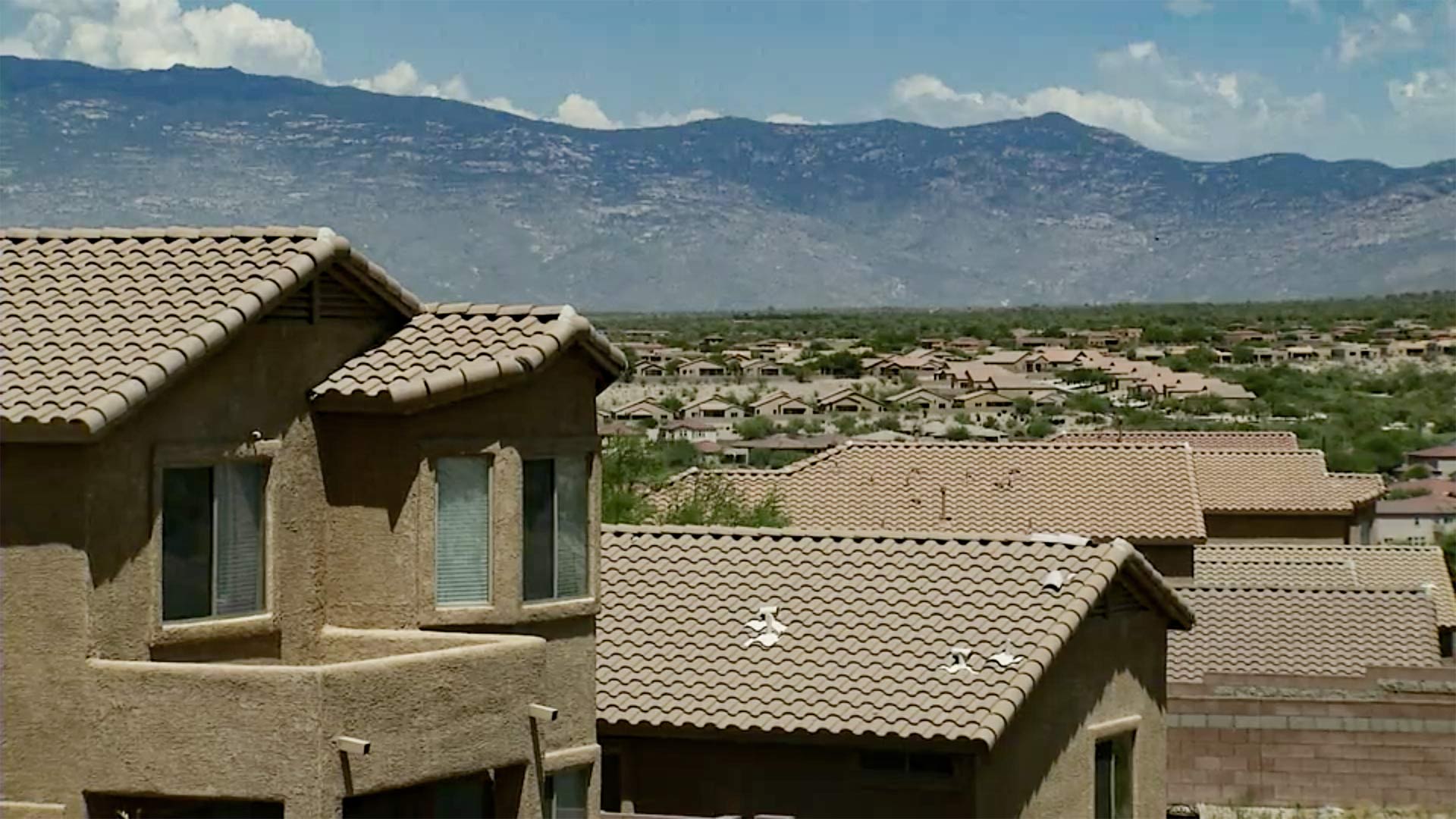 A neighborhood in Vail, southeast of Tucson.

AZPM
Voters in Vail might get to decide whether to form their own town government after the Pima County Board of Supervisors agreed Monday to put the issue on the ballot.
Supporters of making Vail a town, with its own council and ordinances, turned in more than enough signatures to qualify for the November ballot.

But the proposed town limits include large, outlying rural areas where residents don't necessarily want to answer to a town council, residents such as Katie Breeding, who lives in the Pistol Hill area.
"The rural areas of Vail will be outvoted 10 to 1 by the master-planned communities of Vail, whether it is over incorporation or desert destroying commercial development," Breeding told supervisors.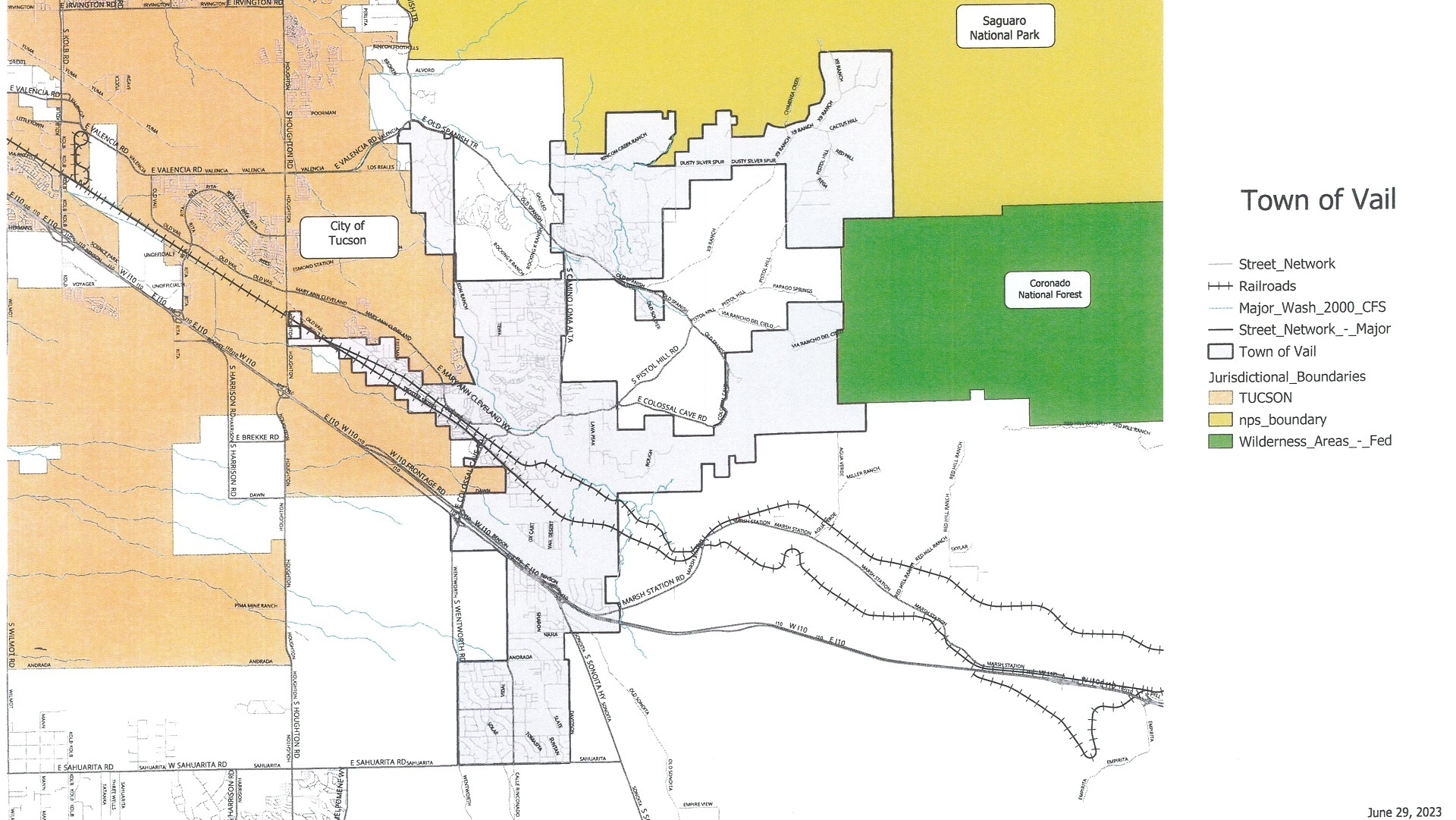 Map of Vail boundaries.
The Board of Supervisors left it to the courts to determine whether the proposed town limits of Vail truly encompass a single community with common interests, as state law requires.

County staff member Nicole Fife urged the board to leave that issue to a judge:
"I don't think that this is a question that is before our board or is in the purview of our board and especially not today," Fife said.
If the incorporation vote survives potential court challenges, it will appear on the November 7 ballot for voters in the community southeast of Tucson.