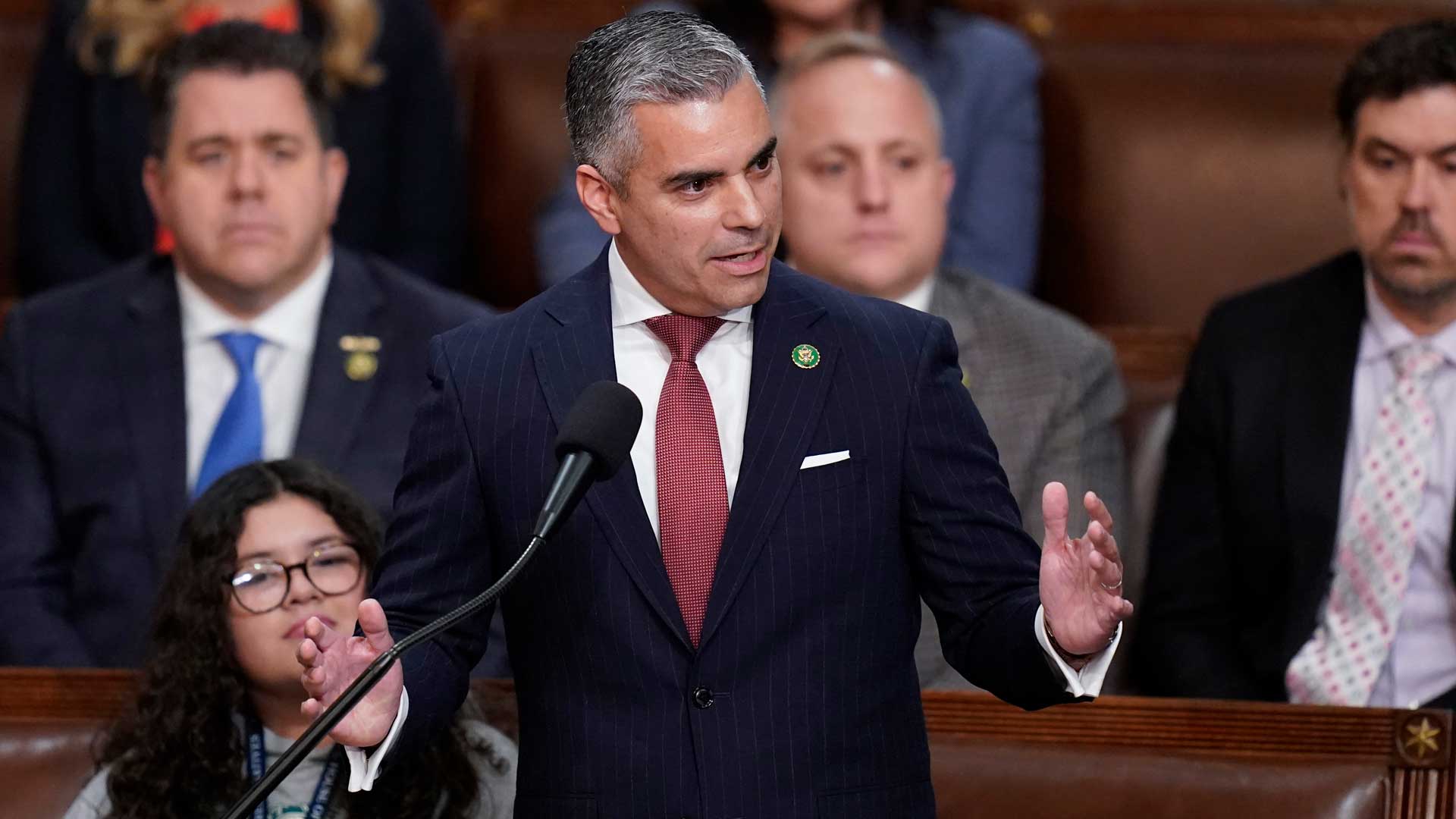 Rep.-elect Juan Ciscomani, R-Ariz., nominates Rep. Kevin McCarthy, R-Calif., as the House meets for the third day to elect a speaker and convene the 118th Congress in Washington, Thursday, Jan. 5, 2023.
AP Photo, Alex Brandon
A new bipartisan effort headed by Congressman Juan Ciscomani (R-Arizona) is trying to expand rural internet access in Arizona.
The legislation introduced reforms the existing United States Department of Agriculture's ReConnect Loan and Grant Program. Ciscomani partnered with Representative Brittany Pettersen (D-Colorado) to address logistical issues with the program.
Members of the U.S. House and Senate said the current USDA program made it difficult and expensive for smaller rural internet providers to apply.
The reforms, named together as the CONNECT Act, are supposed to ease costs and improve the application process for rural providers, according to a press release.

Companion legislation was introduced in the Senate by Colorado Senator Michael Bennet and North Carolina's Ted Budd.
Ciscomani also called for a continuation of funding for the federal Affordable Connectivity Program, which provides eligible Americans with financial assistance on their Internet bills.