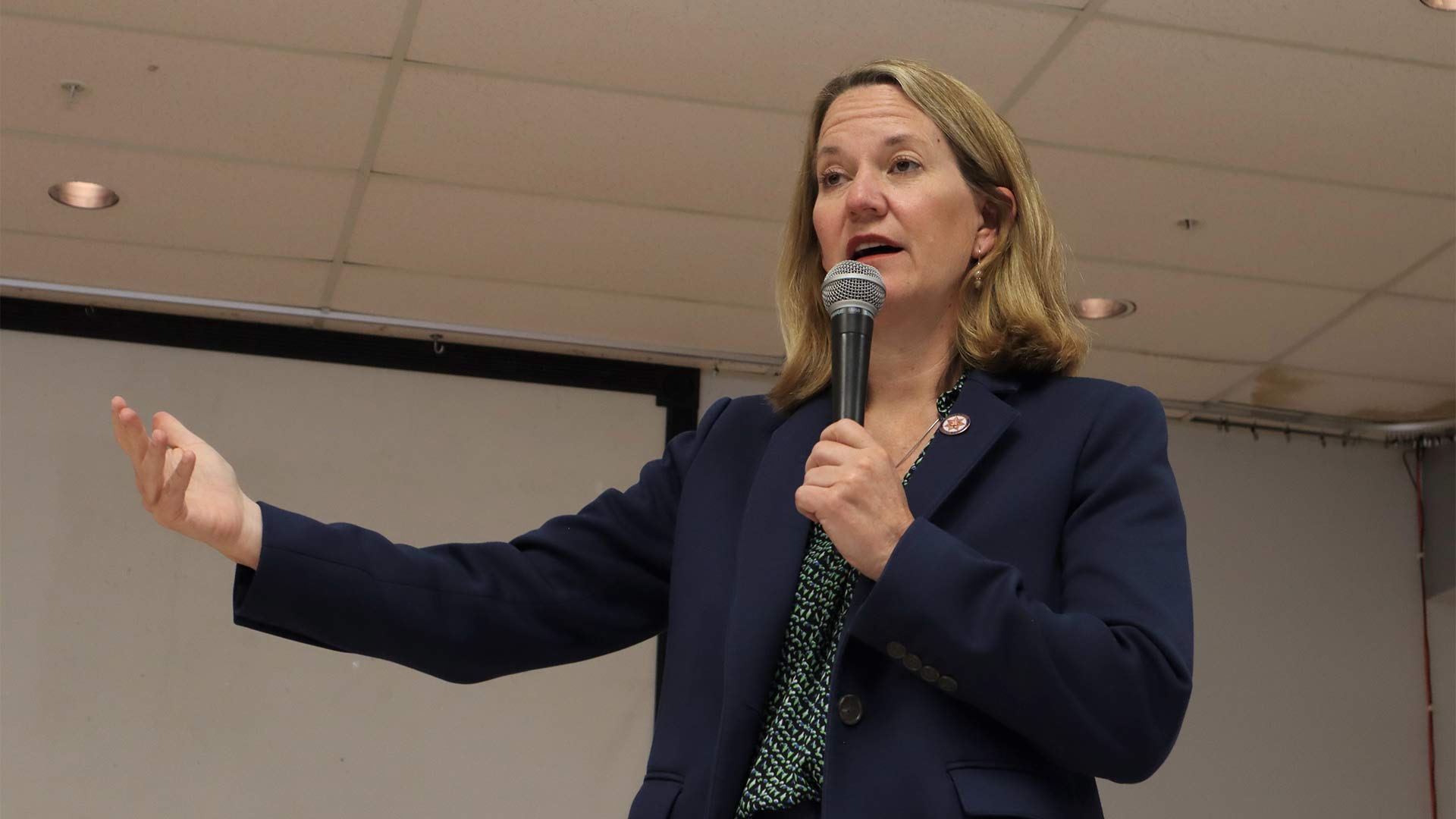 Arizona Attorney General Kris Mayes asked Cochise County residents to share their thoughts on the Kroger and Albertsons merger agreement at the Ethel Berger Center. July 26, 2023.
Summer Hom, AZPM
Attorney General Kris Mayes is telling Arizonans to use caution when seeking reproductive healthcare online.
A ten page Consumer Alert released Aug. 17 by the Attorney General's Reproductive Rights Unit details how apps and browsers keep track of personal data, and how to stay safe on the internet when searching for reproductive healthcare information.
Tips include using a private browser or a VPN for healthcare-related web searches, as well as turning off location data when traveling to appointments.
With uncertain access to abortion care extending to the federal level, the Arizona Attorney General's Office says data privacy regarding reproductive healthcare has become increasingly concerning.
Access to abortion care in Arizona is not a guarantee, as shown through last year's brief but historic period in which a law from 1864 banned nearly all abortions in the state.
The Attorney General's office also recommends patients log out of social media apps on the day of clinic appointments, as some record location data even when the app is not in use. They should also turn off Bluetooth capabilities and consider disabling WiFi to avoid connecting to public networks.
Phone calls are considered safer communications than emails, according to the report. If emails are necessary, do not use a monitored email address. If possible, the Attorney General's office recommends creating a new email account specifically for healthcare communications.
The full guidance document can be found here.