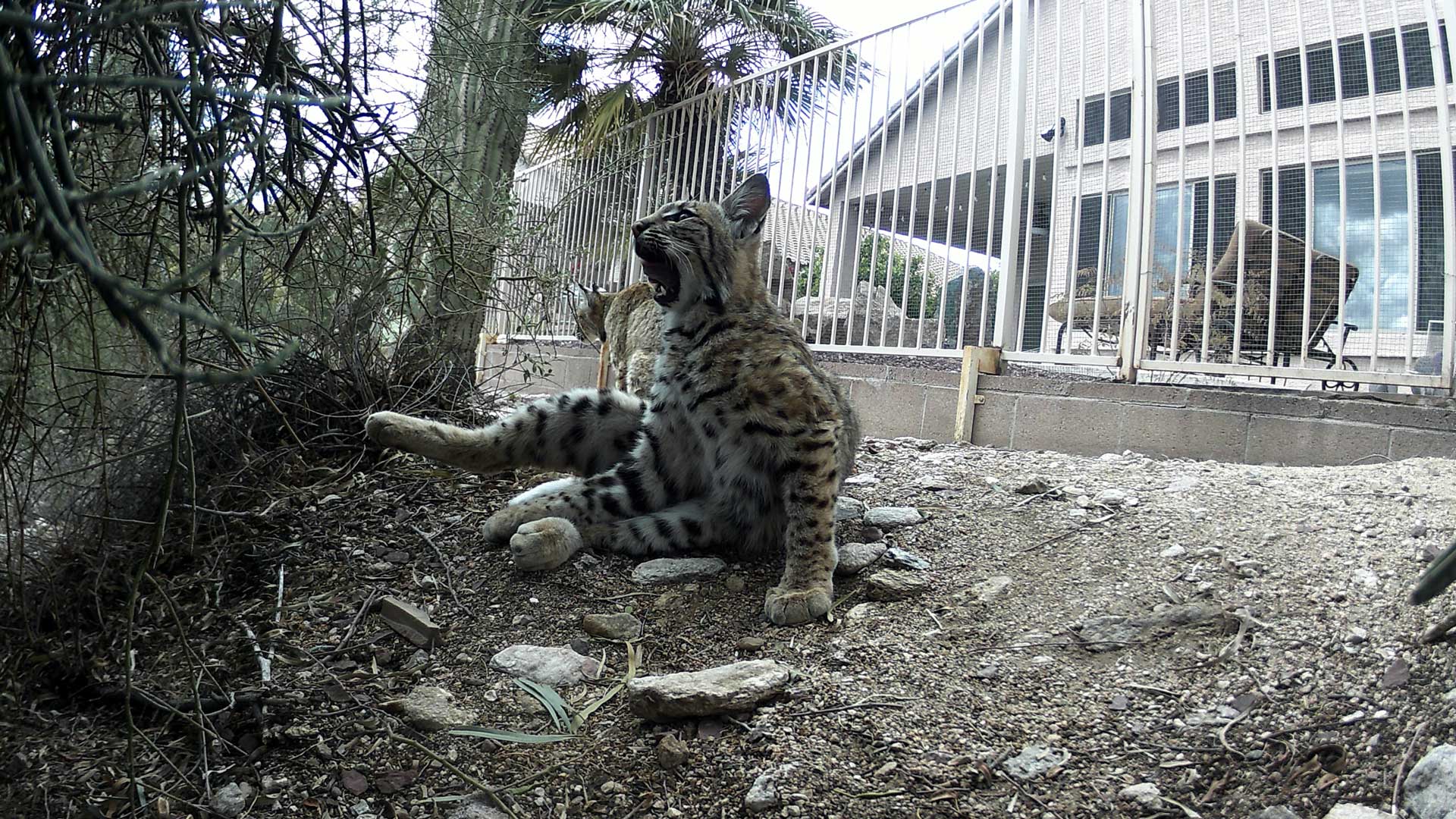 A pair of bobcats behind a home in central Tucson.
Christopher Conover, AZPM
The Center for Biological Diversity has petitioned Mexico's Secretariat of Environment and Natural Resources (SEMARNAT), the country's environment ministry to protect Mexican bobcats or lynx.
The species which is most commonly found in the Mexican states of Sinaloa and Nayarit, has been known to traverse throughout the U.S.- Mexico border region and Sonoran Desert.
Habitat destruction, rural development, illegal shooting, and even militarization of the U.S.-Mexico border has threatened this species, fragmenting its movement.
The species can also be targeted for trophy hunting.
Despite lacking protections in Mexico, they are classified as endangered by the U.S. Fish and Wildlife Service and their international trade is regulated under the Convention on International Trade in Endangered Species of Wild Fauna and Flora (CITES.)
SEMARNAT can restrict submissions for species protections to certain time periods, but is open to receiving proposals.
The center's petition was outside of the official window but looks to safeguard the species across international borders.