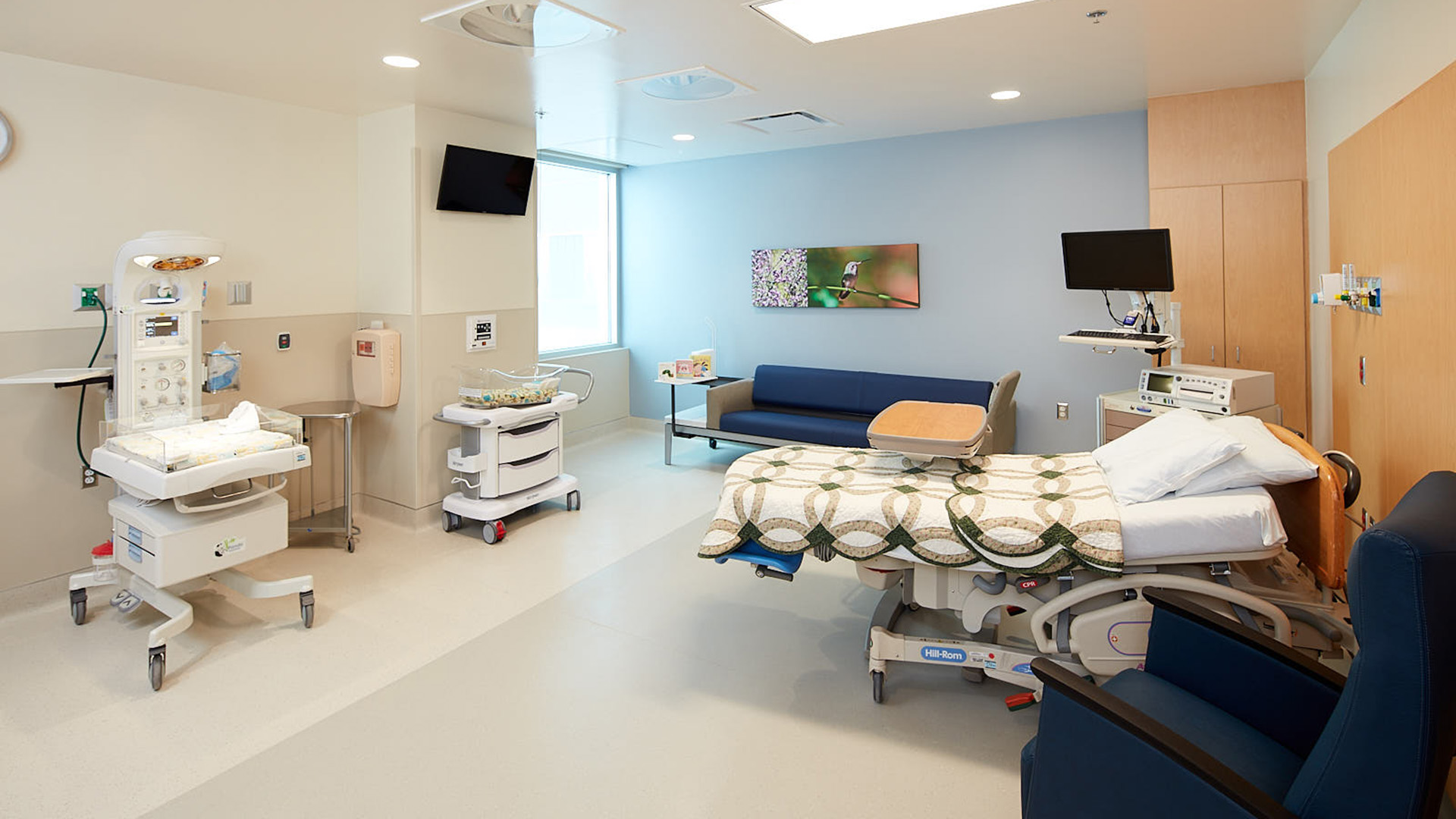 A labor-delivery room at Banner Health's new hospital tower.
Todd Eckelman Photography
The Arizona Department of Health Services is now offering a voluntary doula license.
The new license will help the state stem the growth of maternal mortality rates. While doulas are not medically trained professionals, they are trained to support families before, during, and after childbirth. They can also serve as a liaison for parents and medical staff in the case of a loss.
In a state like Arizona where the mortality rate for expecting mothers is slightly lower than the national average at 25 deaths per 100 thousand births, the license can be a real game changer. Arizona Department of Health Services data between 2016 to 2018 shows 85% of pregnancy-associated deaths were considered preventable. In that same three-year time period, indigenous women had the highest mortality ratio in the state at 140.4 deaths per 100,000 live births.
Studies show that integrating doulas into maternity care can especially reduce pregnancy-related deaths in women of color–a group that tends to face higher maternal mortality rates.
Applicants must be able to document specific training as a doula. Under state law, licensed doulas can provide a series of different services to parents including:
Providing care coordination, coaching, and social support
Providing emotional support for individuals' parenting choices
Providing hands-on education about newborn care including normal newborn behavior, newborn appearance, sleep habits, feeding and bathing and dressing the baby
Breastfeeding consulting
Cord and circumcision care
To find more information regarding a licensed doula, Arizonans may go to AZ Care Check to find more information beginning late August.