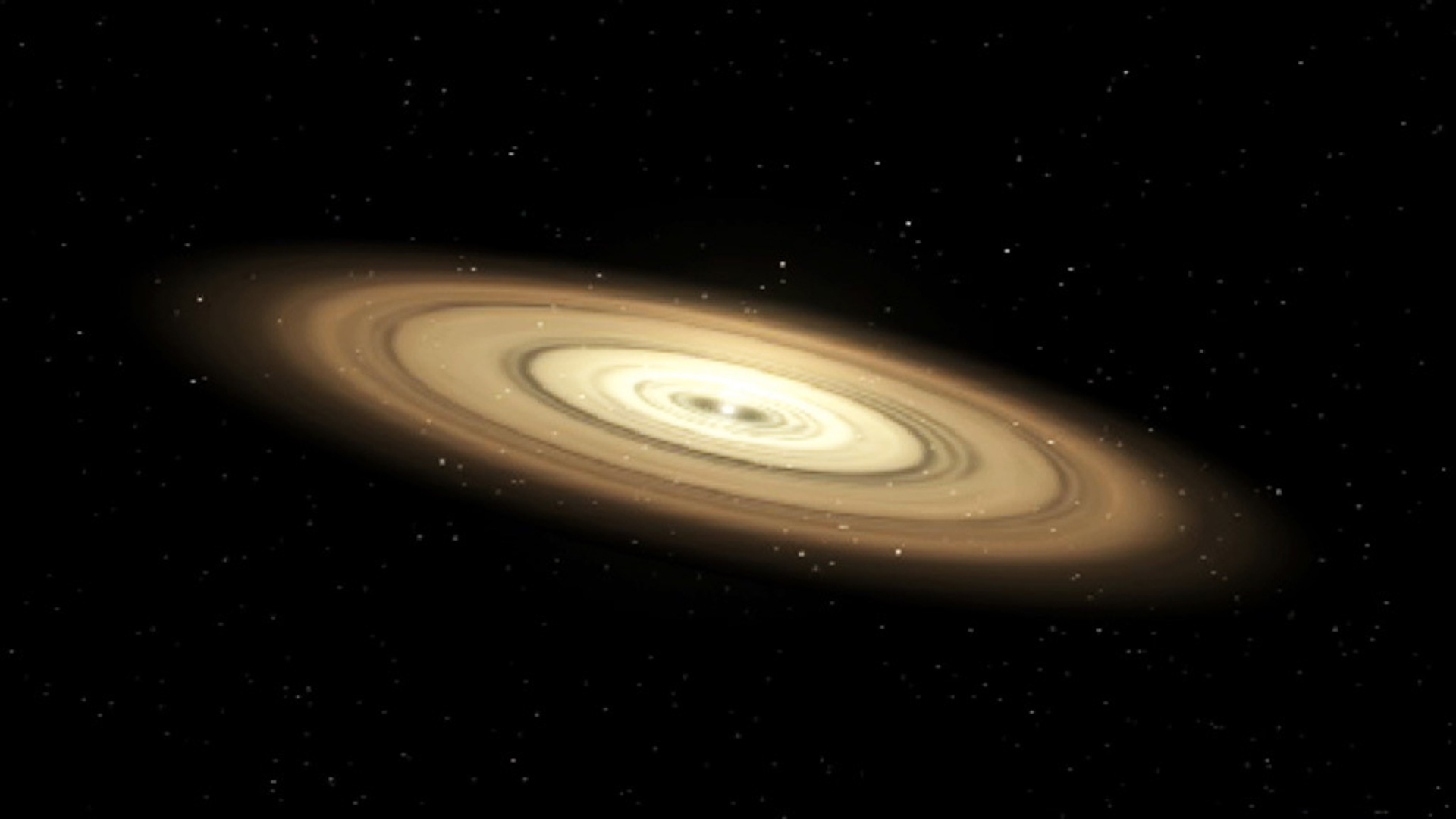 Illustration depicts formation of orbiting objects around a planetary disk.
NASA Illustration
The search for exoplanets has led to a new discovery by University of Arizona astronomers. UA researcher Kevin Wagner says they found one orbiting a star that's in the process of forming its own system of planets, moons and asteroids.
"The star and its system itself is half as massive as our sun and surrounding this star is this beautiful spiral disk of gas and dust," Wagner explained. "And the planet we discovered is right outside one of these spiral arms right at the edge of the disk."
Wagner says the young solar system is smaller than our own. It is 500 light-years from Earth in the constellation Taurus, and just a few million years old. That's extremely young compared to our own 4.6 billion-year-old sun. The discovery was made using the UA backed Large Binocular Telescope on Mount Graham.
Wagner and his team's research is published in the journal Nature Astronomy.