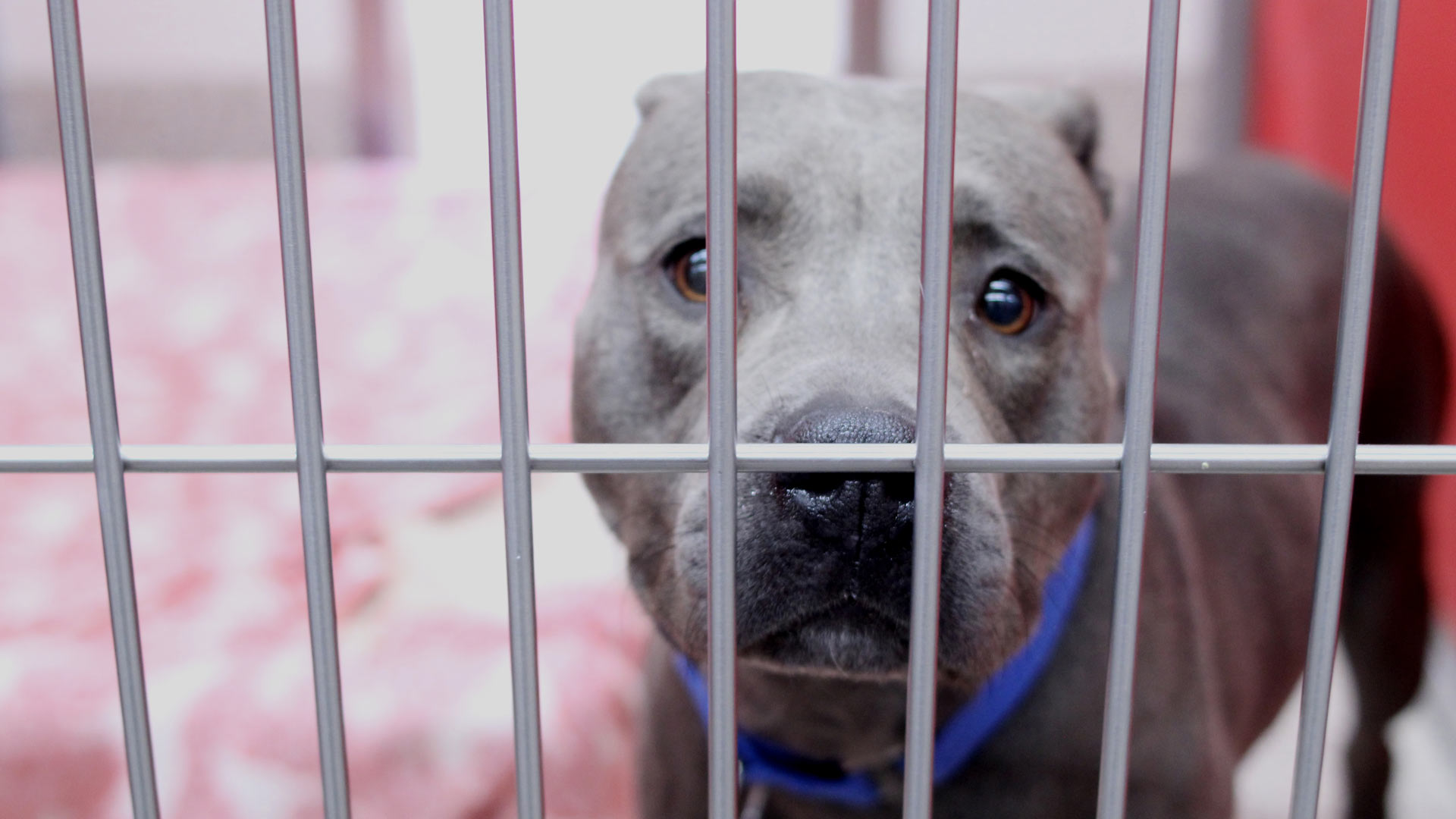 Star, a two-year-old pit bull terrier, has been at the Pima Animal Care Center since Oct. 7, 2022. She was rescued by an animal protection officer.
Paola Rodriguez/Arizona Public Media
The Pima Animal Care Center's Animal Protection Services removed 54 animals from a hoarding situation, on Thursday, July 13.
The diverse group of animals included 18 dogs, 16 bearded dragons and leopard geckos, 10 fish, five cats, three sugar sliders, one hamster, and one rabbit.
Director of Animal Services Monica Dangler said in a press release, in one day alone,135 pets were taken in, including this impound.
The animals are being held and are not yet available for adoption because the case is still under investigation.
This impound happened shortly after the Fourth of July, which is generally the highest-intake week for animal shelters.
After the holiday, PACC took in 262 dogs and 175 cats.