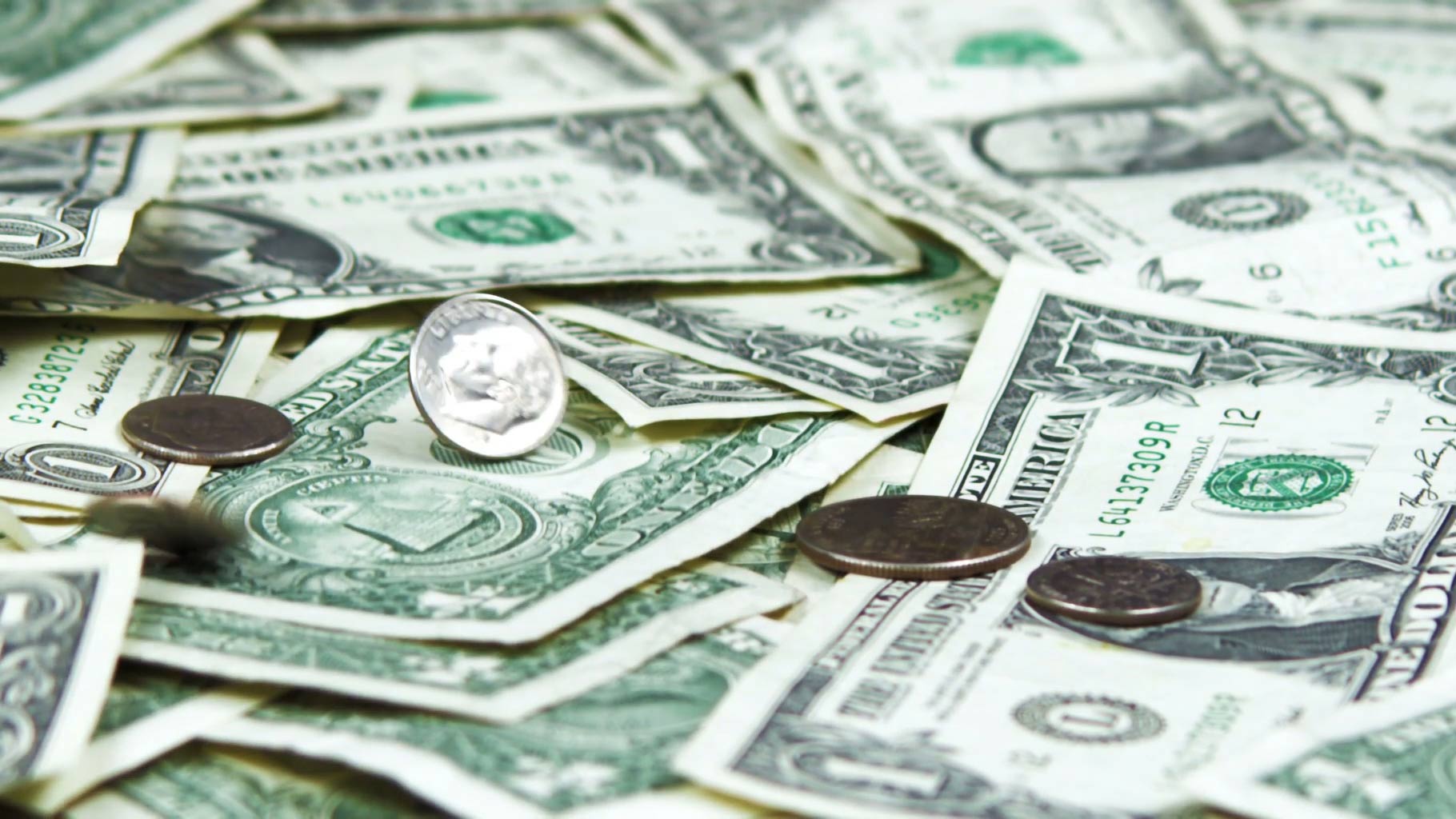 Various denominations of U.S. currency.
AZPM
Communities around Cochise County are dedicating more funds towards increasing employee wages in an effort to bump up city employee retention and make pay more competitive.
Willcox City Manager Caleb Blaschke said that the city has struggled to retain employees, seeing a close to 40 percent loss in recent years
"A lot of our employees, they'll be here for a year or two, and then, they'll leave. And that's a lot of time and effort spent training those employees," Blaschke said.

He says the city uses the money collected from sales tax to pay its employees…for a time, the amount of money brought in was less than what the city needed for salaries. But now, Blaschke said that sales tax has increased and allows for a 7% salary increase for Cost of Living Adjustment and a 3% merit increase.
In Benson, City Manager Vicki Vivian says the city will be giving its employees a 5% increase for a Cost-of-Living Adjustment and a one-time 5% compensation payment to employees.
"In the past, we've had to be very cautious because any type of raise we wanted to make sure it was sustainable," said Vivian. "We're looking at coming back from 2015 when we actually had to implement furloughs."

The changing job market has forced cities --- and private companies --- to look at salaries differently. In Sierra Vista, for example, the city council last year approved a mid-year market adjustment for employees --- a first according to Assistant City Manager Victoria Yarbrough.
"Our step increases are also 2%, and those go to staff based on longevity," said Yarbrough. "If you've been working for the city since before a certain point in the year, you get the step increase — which is your normal bump for the year."
Market adjustments can cost municipalities a great deal of money, making them difficult to implement all at once. Douglas City Manager Ana Urquijo said they are in the second year of a three-year plan to bring city pay up to market rates.
"So not only will they get further into their market analysis adjustment, but also on top of that, mayor and council have — at least under the tentative adoption so far — approved a 2% increase and a one-time $1,000-dollar distribution that we generally do halfway through the fiscal year," said Urquijo.
While municipalities across Cochise County are raising salaries for employees, Bisbee is taking a different approach to the wage increases. In Bisbee, raises are done at a flat rate of $1.50 per hour, not at a percentage rate of the employee's income. Bisbee City Manager Steve Pauken says the plan is a more equitable way to take care of employees.
"In so many wage categories, our employees are deficient in the amount of money that they're making compared to comparable jobs in other cities," Pauken said. "We've typically used dollars-per-hour as opposed to using percentage rates because the guy making $50,000 dollars a year, he gets a 5% raise, he ends up with more dollars in his pocket than the person that's making half that amount."
Pauken said the city will also use money from the COVID-era American Rescue Plan to fund a 12 hundred dollar bonus for employees. To get the money for the rest of the raises, Bisbee had to look at some of its expenses. Pauken said by refinancing the city's Public Safety Personnel Retirement System, they were able to get the money for city employee raises.
All of the raises become official as local governments approve their budgets, which should happen by the end of July.