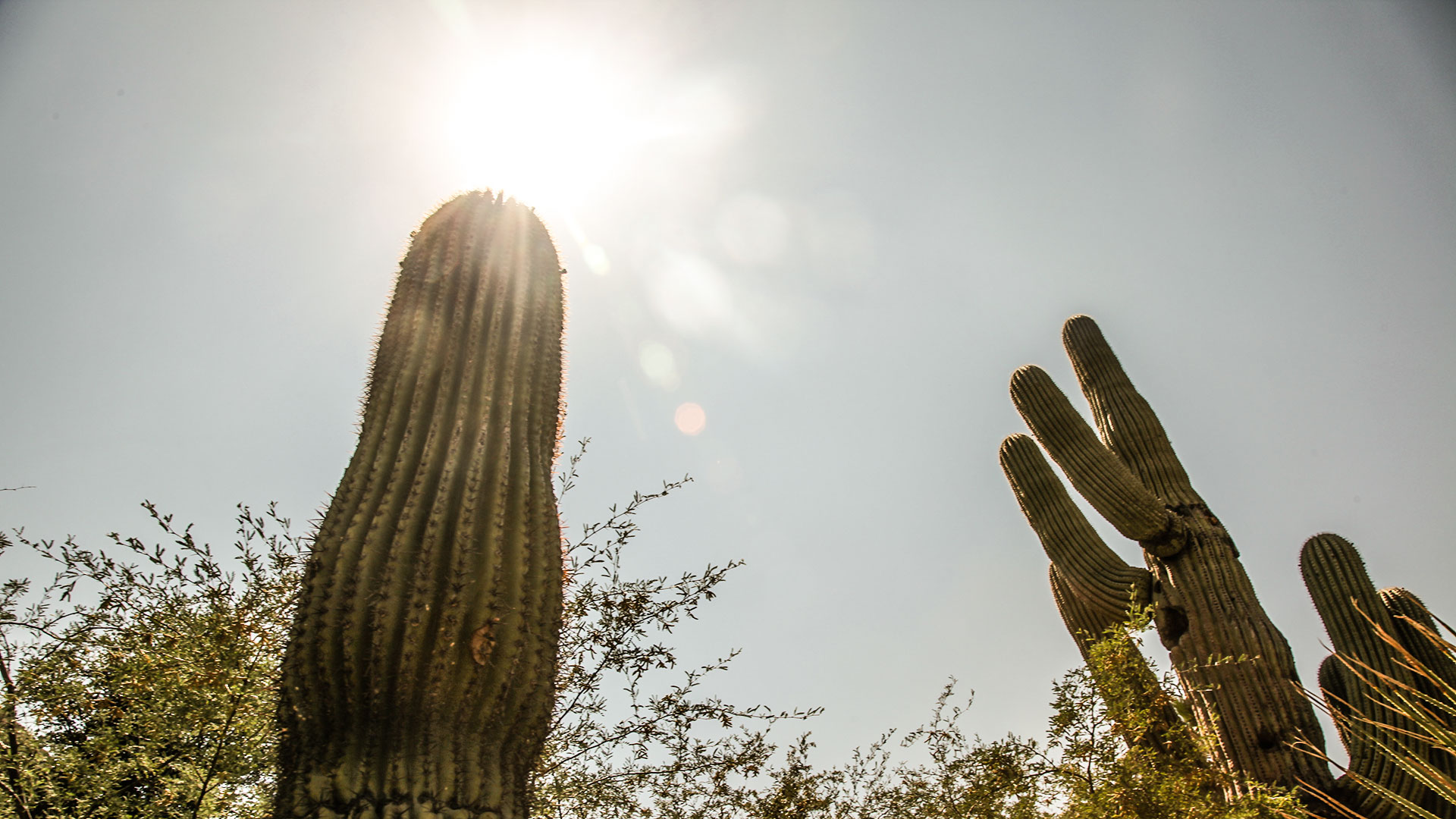 Clear skies during the first weeks of the monsoon marked a disappointing start for the season.
Nick O'Gara / AZPM
The monsoon is off to a slow start in southern Arizona. Experts note the season has just begun but they think it is likely to be disappointing for those who welcome rainfall in the region.
Zack Guido with the University of Arizona Institute for Resilience says projections for moisture don't look good right now.
"Looking out at the weather forecasts we can see maybe a week in advance and it's going to be a late start," he said. "On average, it rains about every fourth day, when you look over the hundred days we might get 25 days of rain and when you take two or three of those days away it's just harder to catch up."
Guido thinks the 2023 monsoon could end up like the 2020 season. It was Tucson's 2nd driest on record.