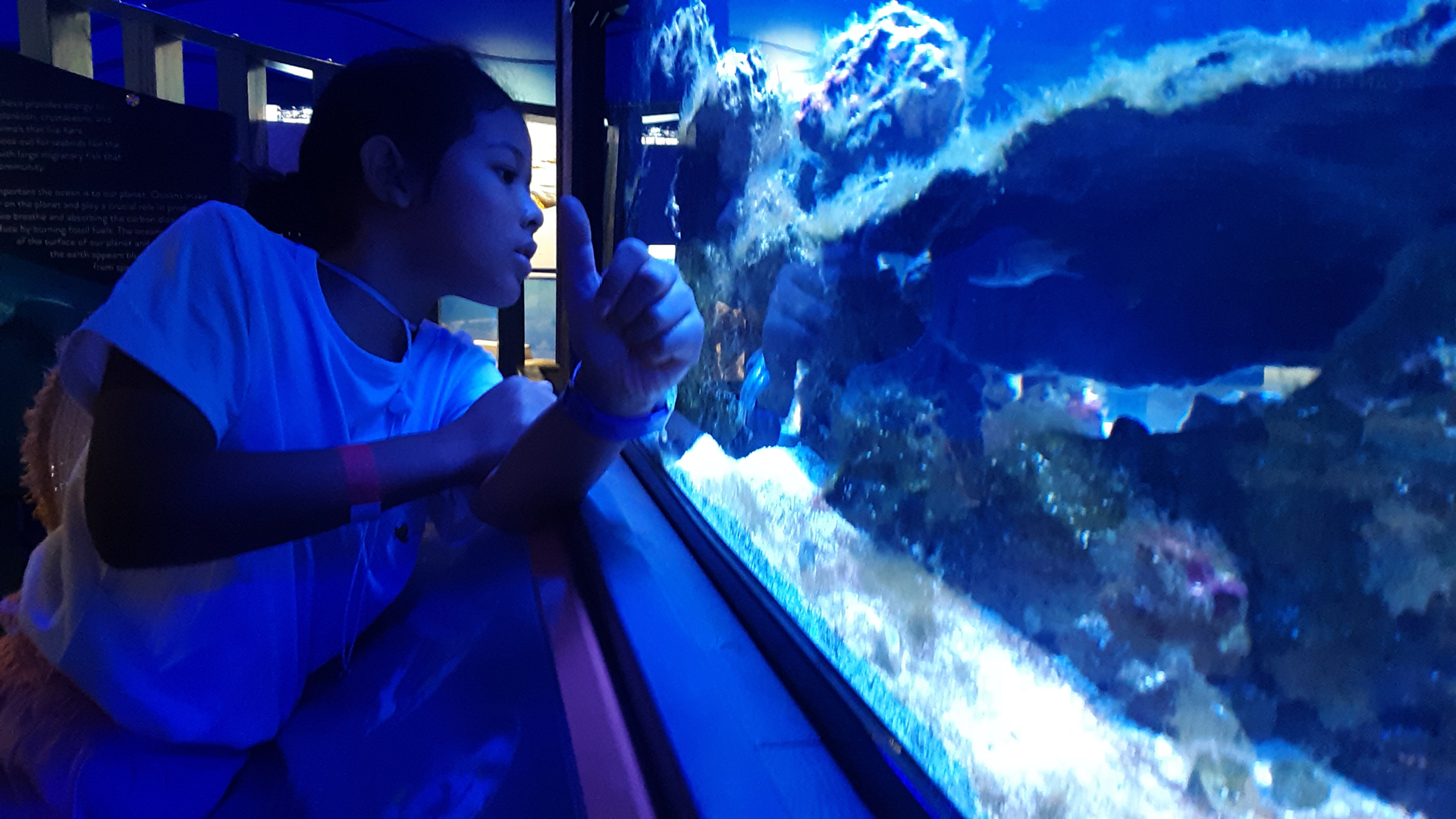 Aquarium displays showcase ocean life at Flandrau Planetarium.
Tony Perkins / AZPM
Flandrau Planetarium on the University of Arizona campus is shifting part of its focus from outer space to the ocean floor.
The Planetarium opened a new exhibit looking at the undersea world. Visitors can see a variety of sea creatures ranging from tropical fish and seahorses to kelp and corals. Planetarium design staffer Shiloe Fontes notes the aquariums used in the exhibit benefit from the latest technology to keep habitats clean and climate controlled.
"So, we are really excited for that because it adds another level of making sure we're doing this right," she said.
The Planetarium is also screening a film that details the biodiversity of coral reefs and profiles the scientists working to keep them healthy.