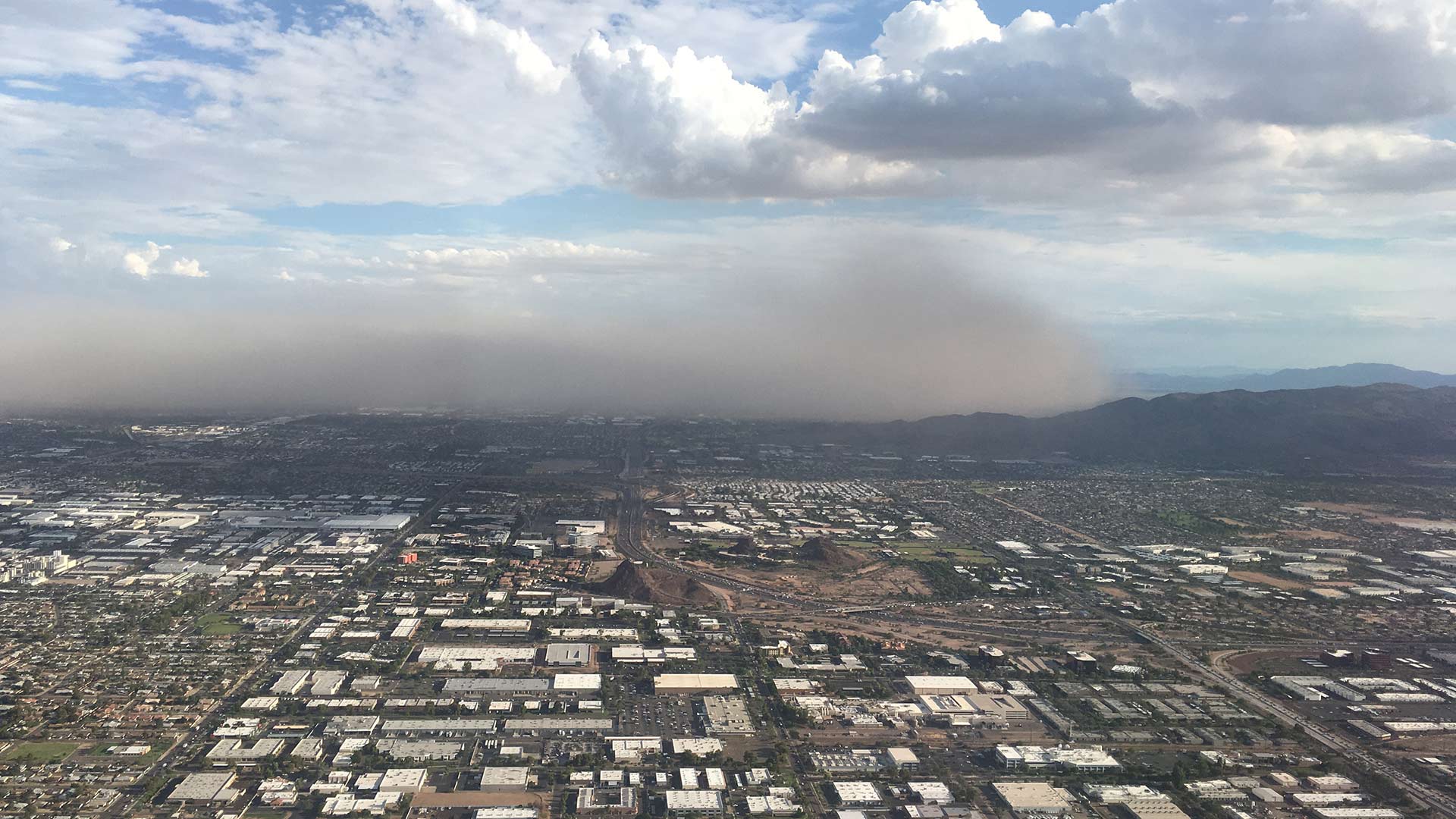 A dust storm approaches Phoenix on Aug. 21, 2017.
Christopher Conover, AZPM
Next week is Monsoon Awareness Week in Arizona. Weather experts want motorists to understand monsoons are not just about isolated heavy rainfall.Strong monsoon winds can kick up haboob dust storms along I-10 between Tucson and Phoenix.
National Weather Service meteorologist Ken Drozd explains if you are stuck in a haboob, you should park on the side of the road to avoid traffic, turn off your lights, and keep your foot off the brake.
"All you are seeing is brown dust and those people are moving," he said. "They are going to steer toward those lights and run into you, not realizing that you are stopped."
The monsoon officially starts June 15 and ends September 30.