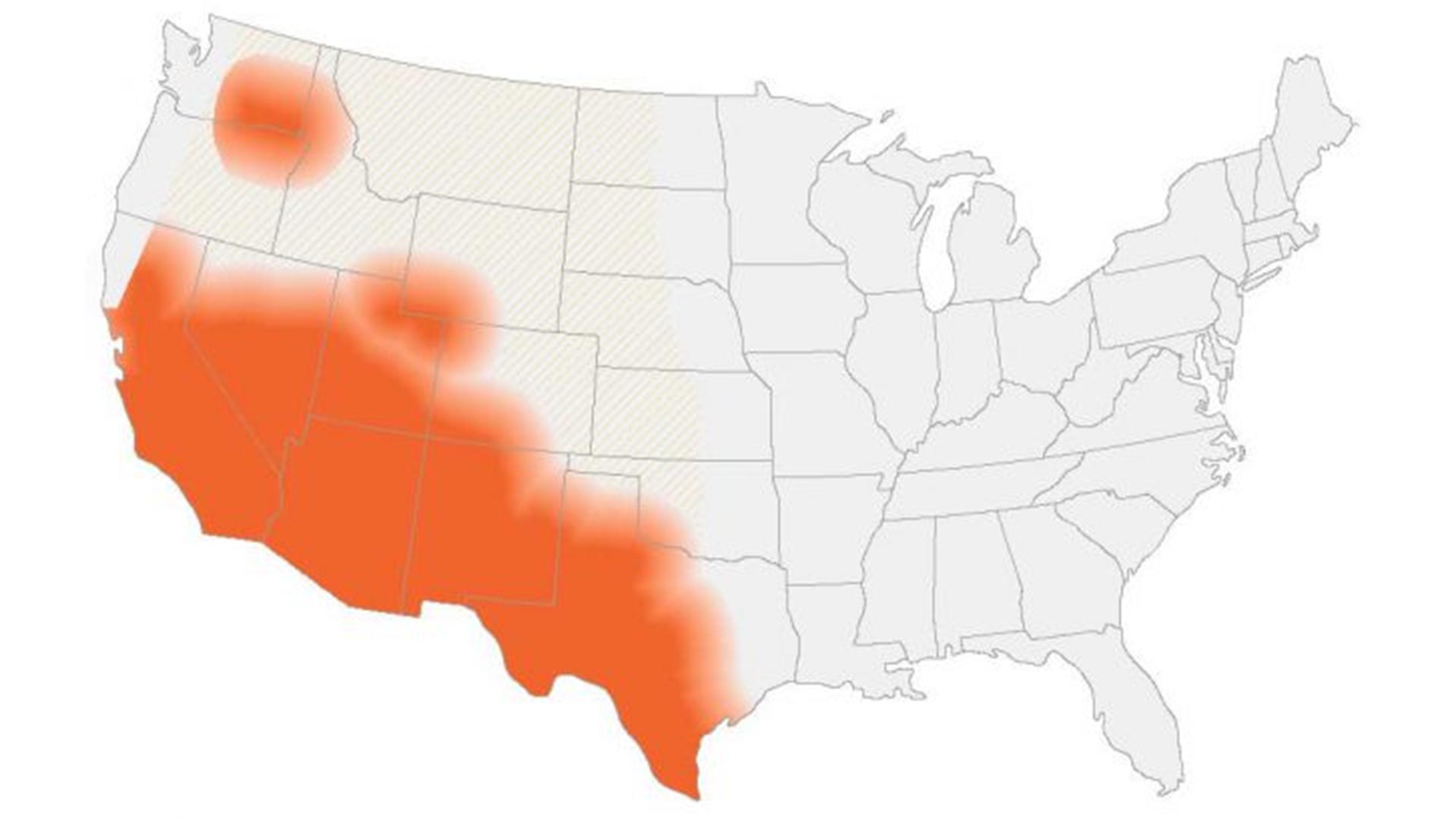 Current spread of valley fever cases in the United States.
Centers for Disease Control and Prevention.
The fungal infection known as valley fever is endemic to southwestern states like Arizona and California. But scientists think the effects of climate change could cause it to spread to Canada and across the Great Plains by 2065. University of Arizona College of Medicine professor John Galgiani discusses the research to find a vaccine for valley fever.

John Galgiani spoke with Leslie Tolbert, Ph.D Regent's professor in Neuroscience at the University of Arizona.