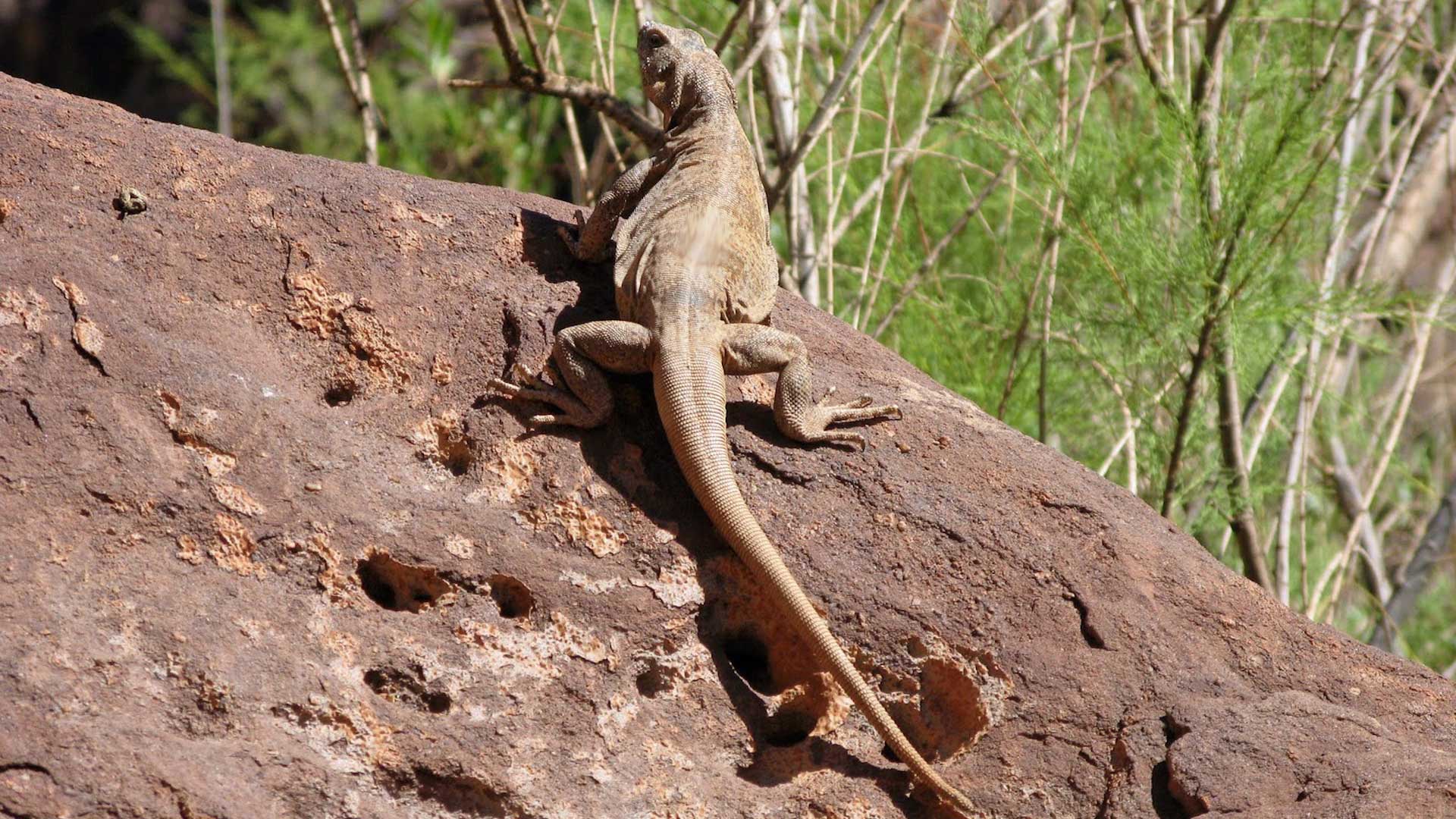 Chuckwalla lizard in Arizona
Wikimedia Commons
Consistent rainfall in southern Arizona last winter is yielding a springtime full of flowering plants and wandering insects and animals.
University of Arizona researcher Theresa Crimmins explains the wildflower blooms are attracting a lot of attention, but so are outdoor pests and other unwelcome critters.
"I'm seeing a lot of black widows and scorpions in my yard." she said. "There's a greater chance for encountering snakes, including rattlesnakes and other larger mammals, too."
Crimmins notes spiders and snakes are taking advantage of the sudden increase in their food source this season. She adds the effect moves further up the food chain with larger mammals enjoying more abundant food in the mountains near Tucson.
The region starts its usual hot and dry springtime segment next week. The Sonoran desert monsoon is projected to begin in mid-June.