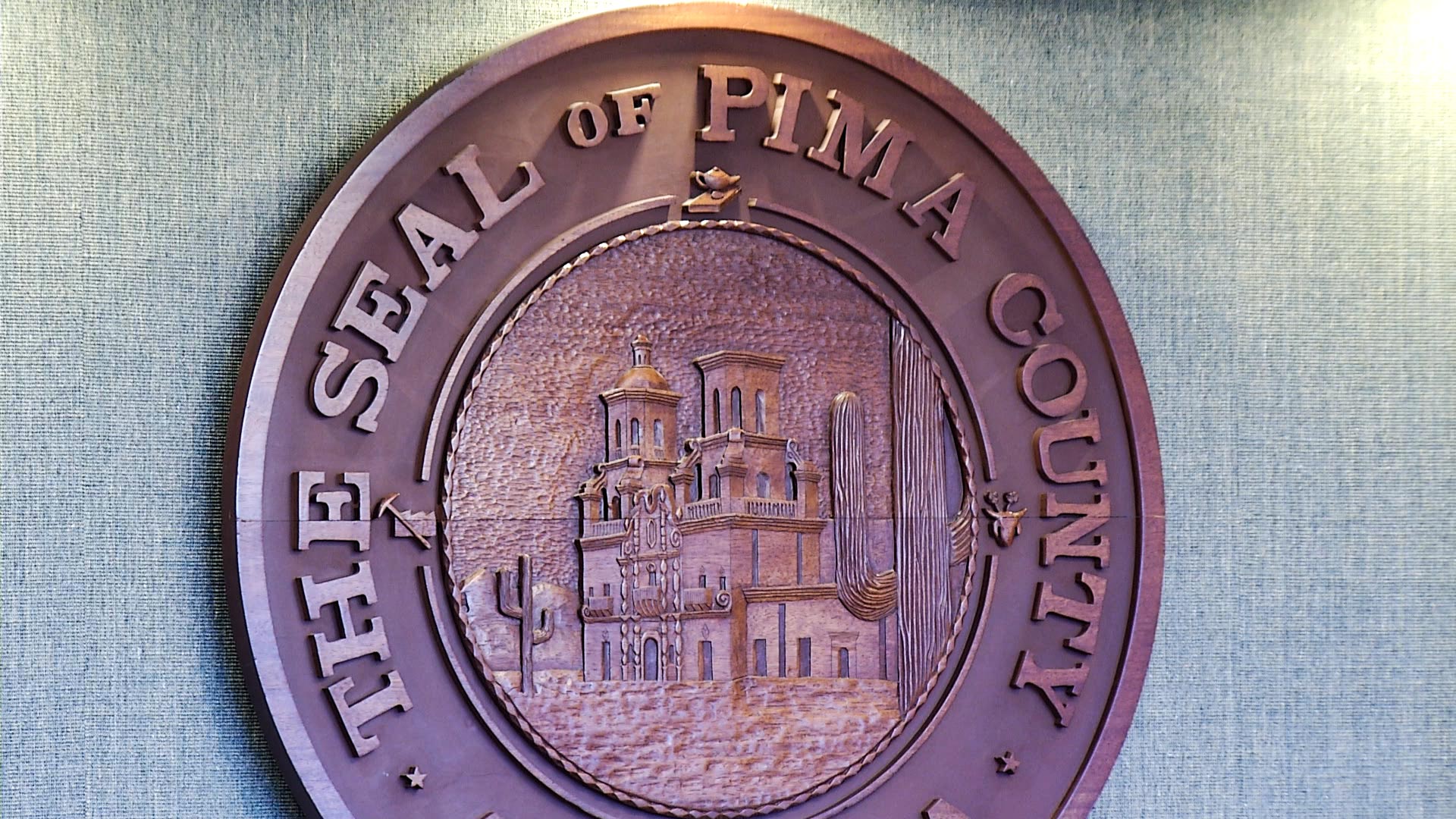 The seal of Pima County.
AZPM
Pima County and the City of Tucson came dangerously close to being forced to release asylum seekers onto the streets in the days immediately following the end of the federal policy known as Title 42.

Pima County spokesman Mark Evans said during a briefing for the media on Friday that for a number of days, the shelter capacity at Casa Alitas was exceeded.
"We have seen numbers over the last 10 days where we have been having as many as 16 hundred, 17 hundred people within the overall system within a single day which is when we were the closest to having street releases," said Evans.
Evans said the ability to get hotel space from the city and work with volunteer groups has kept the migrants from ending up on the streets. City and county officials point out that the shelters are paid for by the federal government, and neither local government intends to foot the bill.
The exact number of shelter beds available in Pima County for migrants seeking asylum is a moving target.
Casa Alitas has 330 spaces at its welcome center, but when more are needed, they turn to local churches for help and even hotel rooms.
Casa Alitas works with the City of Tucson and Pima County to keep the migrants from ending up on the streets. Shane Clark, the head of Emergency Management for Pima County, said they are looking outside for help.
"Right now, there are meetings that are going on at the Maricopa County level with partners up there," Crane said.
The number of migrants getting dropped of has dropped in recent days, but Pima County and the City of Tucson will be holding twice-weekly briefings on shelter capacity until the situation stabilizes.